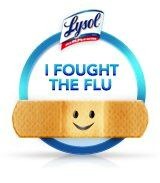 Every year when the weather chills enough to start wearing coats, I know we're also entering cold and flu season. *sigh* 
We can't control which germs we come in contact with, but knowing the basics of cold and flu prevention helps fight them off!
1. Get a flu shot (it's CDC recommended) (Join the Great American Flu Challenge, and receive a $5 flu shot rebate!)
2. Wash your hands thoroughly with soap and water for 20 seconds. (We sing the Jingle Bells chorus which takes us 16 seconds, then we add a few whoops and hollers at the end.)
3. Routinely clean and disinfect your surfaces. (Don't forget door handles, light switches, keyboards, drawer pulls, etc.)
Ok, so that's about all I know about prevention, and although it's a great start, I've got questions.  Fortunately,  there are experts like Dr. Laura Jana, and she'll be doing a live chat on Lysol's Facebook page November 17, 2011 at 2pm CST/3pm EST where everyone is invited to pick her brain and get some answers!
Don't even pretend you don't have questions. Come on now!
Since I don't want to be the only one bothering her with questions, I need you guys to pipe in with some of your own, and if you do, you'll be entered into a giveaway for a $50 American Express Gift Card!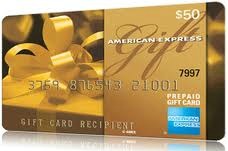 GIVEAWAY!
(Rafflecopter entry form below is in javascript so it may take a few seconds to load.)
I received a gift card to thank me for taking the time to write the post, and all opinions within it belong entirely to me.