Whoever is in charge at Netflix knows what they're doing. For the past few years, they've been releasing series after series, movie after movie, and the ones I've seen have all been excellent. I'm sure you've heard of House of Cards. How about Orange is the New Black or Making a Murderer, which I've written about before?
Netflix, you're killin' the game.
My latest Netflix original fave is the new docuseries Cooked, featuring author Michael Pollan, who's penned a few books you might be familiar with, like The Omnivore's Dilemma and The Botany of Desire.
The series Cooked is based on Pollan's book of the same name and only has four elementally-titled episodes: Fire, Water, Air, and Earth.
Episode 1, Fire: using fire to cook food makes humans unique (featuring some good ol' North Carolina BBQ, hey-o!)
Episode 2, Water: Indian pot cooking and the consequences of eating processed foods
Episode 3, Air: all about bread-making and gluten
Episode 4, Earth: fermented foods like cheese and chocolate

Sounds interesting, eh? If you have a Netflix account, the world of food is at your fingertips. Check out Cooked right here! And if you like food shows and haven't seen the other Netflix series Chef's Table, that one has been my absolute favorite so far. Highly recommended.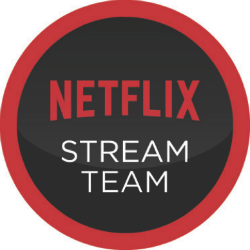 This post is sponsored by Netflix #StreamTeam but all opinions and enthusiasm are obvi my own.