This summer I've been using my Canon PIXMA MG7120 wireless inkjet printer to help me savor the flavor of family cooking. I've been printing a family cookbook! Every time I spend time with my family, there are always favorite recipes that get shared, so I've been compiling them along with some of my own.
I can scan my sister's recipes and ingredient lists on my phone and then use the PIXMA Cloud App to send them to my printer at home. It's so convenient to be able to print from anywhere to anywhere!
So let me show you how my cookbook is coming along. I designed a cookbook cover online, sized it to 4″ x 6″ inches and printed it on cardstock with my Canon PIXMA MG7120 printer.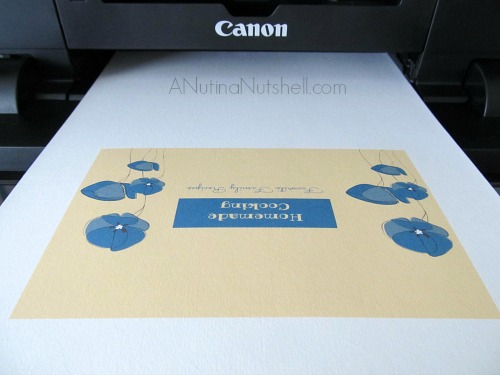 Then I created a recipe card template in the same size in four different colors. I have most of my recipes saved online, so it's easy to copy and paste the ingredients, directions and photos of the finished recipes onto the templates. As I finish each one, I print it out for my cookbook.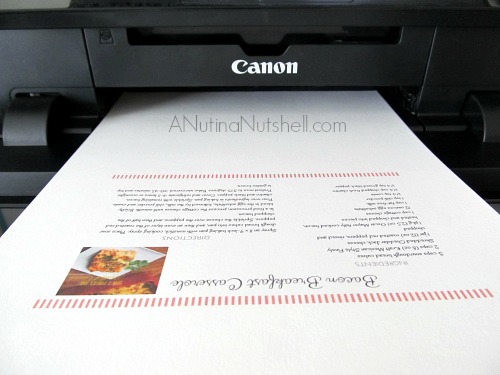 I've been adding the cover and recipe cards to a dropbox so that family near and far can access and print them for their own cookbooks. Not only can they print from storage sites like Dropbox and Picasa, they can also print directly from social platforms like Facebook and Twitter. That's super helpful when sharing recipes with each other to add into the cookbook.
I chose to size them like recipe cards with just one per page, because when sharing with my family, I want them to have the option of cutting them for a small binder or leaving them full-sized for a large binder. They can also decide whether they'd like to use standard printer paper or cardstock. Options are good!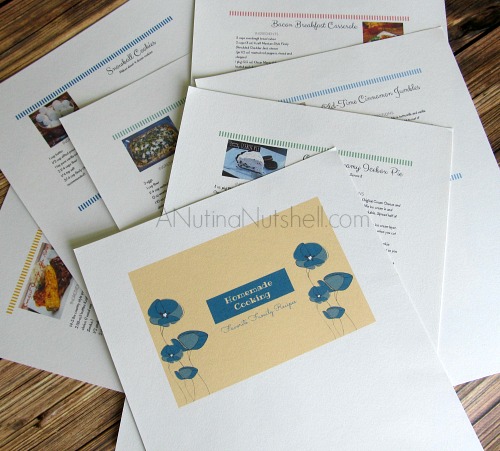 I'm printing mine out for a binder for my own treasured keepsake, and I'll continue to add to it over the years.
However, I'm also printing additional cardstock copies of all the recipes that are ready between now and Thanksgiving or so. I'm going to cut them down to size, punch holes in them and bind them together with a piece of twine, and then I'll be attaching them to my holiday gifts this year!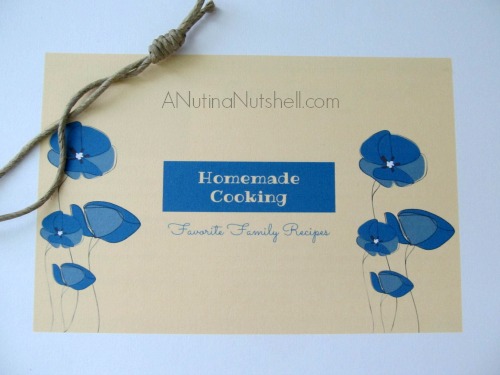 This is a sponsored conversation written by me on behalf of Canon PIXMA. The opinions and text are all mine.