This year is going to be a blast at Denny's Diners! I'm excited to kick off my second year as a Denny's ambassador, but there's even more excitement for you. Kids and parents will have the chance to interact with some of their favorite DreamWorks movie and TV characters, because America's Diner and DreamWorks Animation have teamed up for some serious mealtime entertainment!
The new partnership kicks off with Penguins of Madagascar, Puss In Boots and Turbo FAST, and guests can look forward to appearances of other popular characters like Shrek later in the year.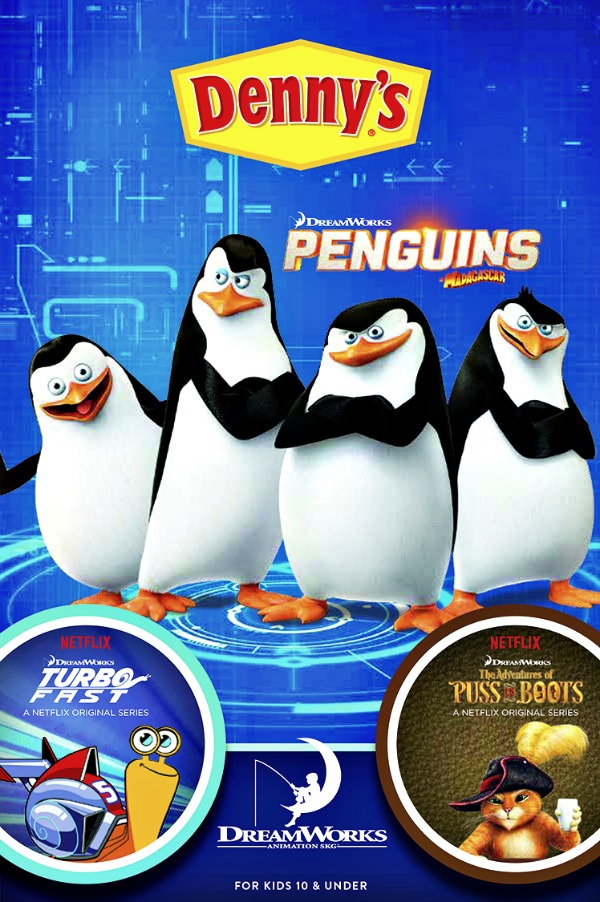 Not only will families be able to bond at mealtime over the interactive, themed puzzles and games on the kids menu, but with the new DreamWorks COLOR App, they can bring it to 3D life!

It's true! After coloring the DreamWorks characters, guests can use the DreamWorks COLOR app (www.dreamworkscolor.com) to watch those characters pop off the menu in 3D animation! They can even pose and take selfies with their new 3D friends!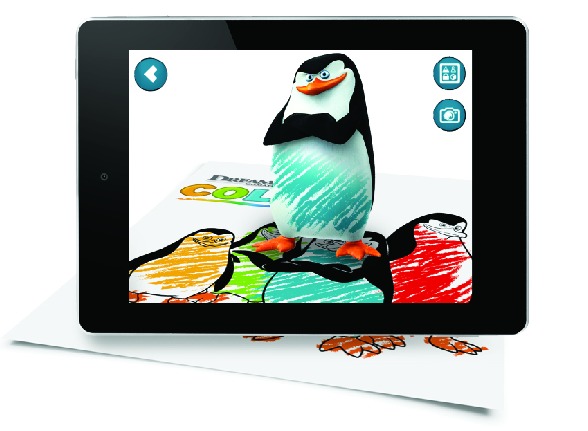 It's the perfect way to keep everyone entertained while waiting for their meals to arrive.
Speaking of the meals, Denny's does a brilliant job of making it easy for kids to choose what they'd like to order. The real-life photographs show kids exactly what each menu item is. (Items marked with an apple icon are Kids LiveWell certified dishes and sides.)
The menus are super fun because kids can mark the circle when they've decided on something.
It's genius, I tell ya.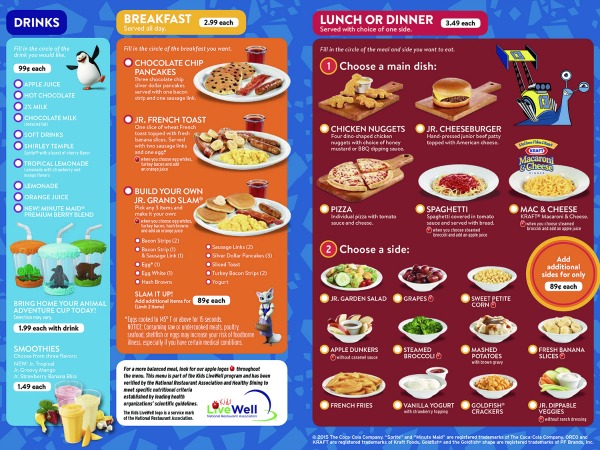 And their choices are so yummy!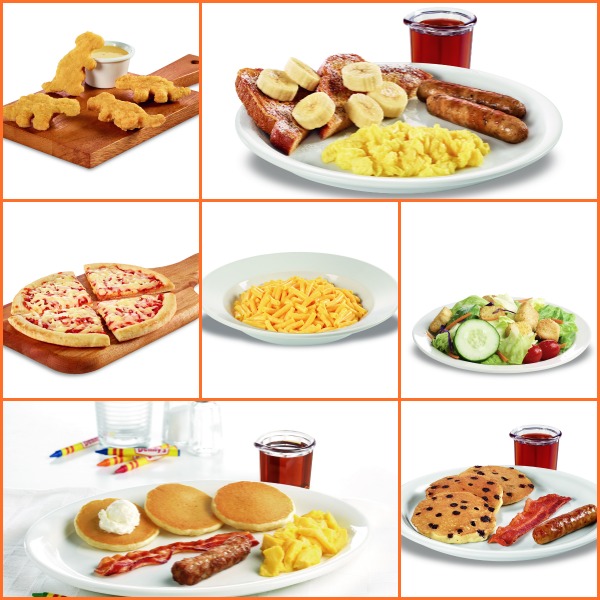 Kids have the option of ordering an animal adventure cup to take home too. Aren't they cute?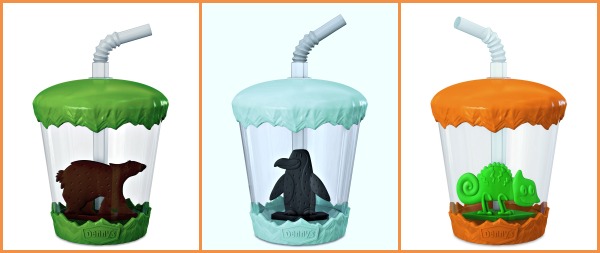 There's more fun planned for the whole year too! There will be three more DreamWorks kids menus appearing, and they'll include characters from films like Mr. Peabody & Sherman, The Croods, How to Train Your Dragon and more.
Denny's Diner has always done a great job of making it enjoyable for a family to come together at mealtime, and this innovative partnership with the fun and modern 3D DreamWorks COLOR app is yet another reason to enjoy Denny's as a regular mealtime destination.
And remember: Kids Eat Free Tuesdays at Denny's from 4:00 p.m. to 10:00 p.m
For more information about Denny's new DreamWorks kids menu or to find a restaurant near you, please visit www.dennys.com. To download the DreamWorks COLOR App, visit www.dreamworkscolor.com.