It's a superhero summer in theaters August 7th and at Denny's right now, America's favorite diner! To kick off the fun, Denny's is holding an exclusive sweepstakes where one lucky Fantastic Four fan will win a trip for two to the movie premiere on August 4, 2015. Now through July 19, fans may visit www.dennysfantastic4.com to win this trip of a lifetime!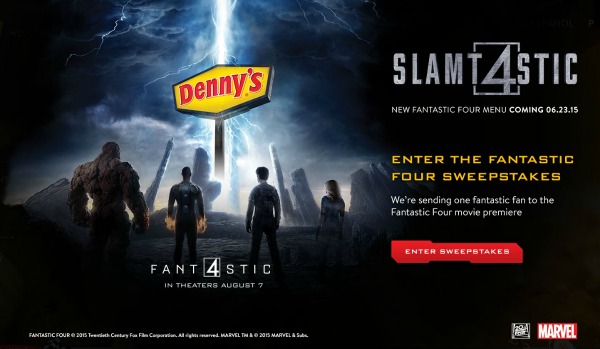 In addition to the Denny's Fantastic Four sweepstakes, for a limited time guests can order superhero-inspired favorites all day long on the new Slamtastic 4 menu!
You'll find appetizing entrees like the Thing Burger, the Human Torch Skillet or the the Invisible Woman Slam. And for dessert, how about the delectable Dr. Doom Lava Cake?!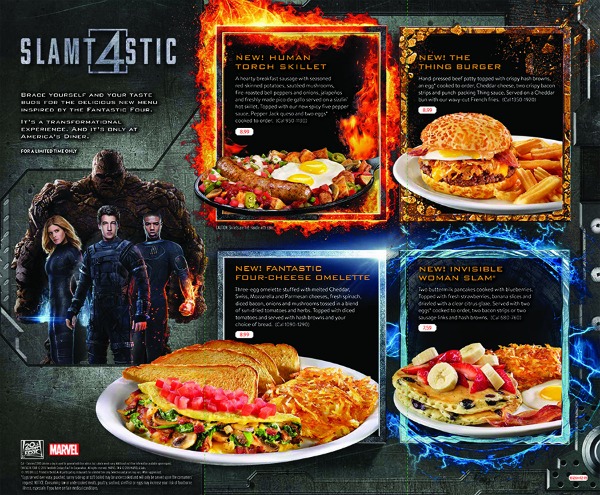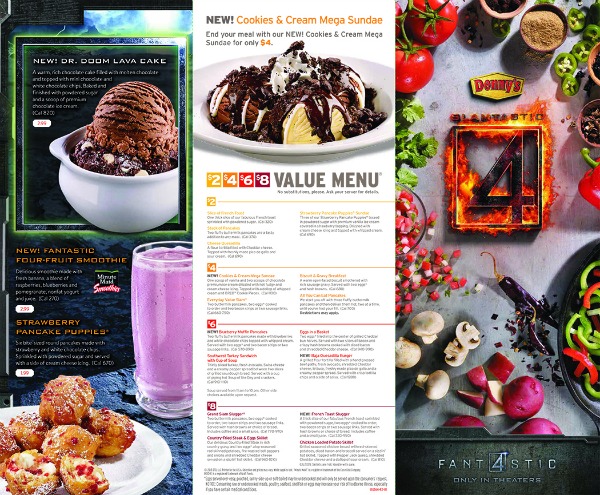 Need to see the "Slamtastic 4" goodness up close?
Here ya go.
There's also a Fantastic Four Cheese Omelette, a Fantastic Four Fruit Smoothie and the much loved Strawberry Pancake Puppies. The Slamtastic 4 menu will win over kids and adults, but it's only available for a limited time, so don't miss out!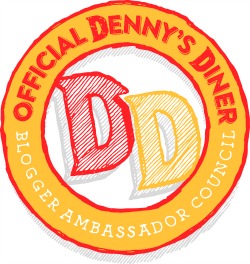 Which one of the Denny's Fantastic Four menu items is tempting you the most?