Before I go out to eat, I always check online to make sure there are healthy menu items available, and I love that Denny's restaurant makes that super easy. Denny's Fit Fare menu has some really appetizing options that are lower in fat and calories, and higher in protein and fiber.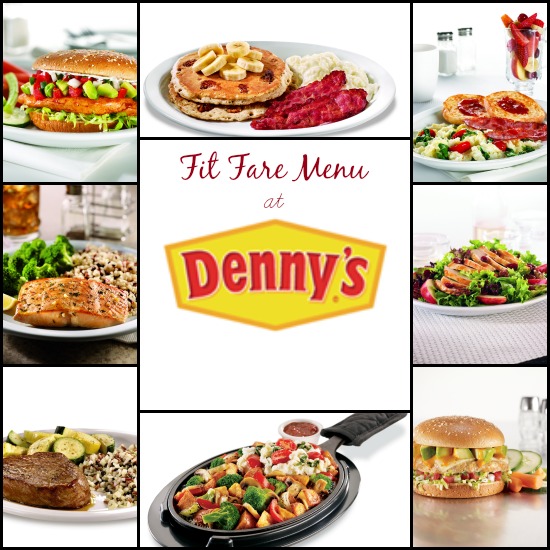 If you use the Denny's Meal Calculator online, you can check the nutritional value on all of Denny's dishes and mix and match menu items to customize the perfect meal. As you build your meal, the nutritional table will fill in.
Before eating at Denny's last Saturday I looked up the menu online and decided on the Fit Fare Veggie Skillet. It looked delicious and with just 330 calories, I knew it would be the perfect option for me.
Seasoned red-skinned potatoes, fire-roasted peppers and onions, mushrooms and broccoli on a hot sizzlin' skillet topped with two egg whites scrambled with spinach and grape tomatoes. Served with a side of salsa.
It's not a combination I would have thought to put together, but somehow it totally worked. It was really, really good, and I would 100% order it again.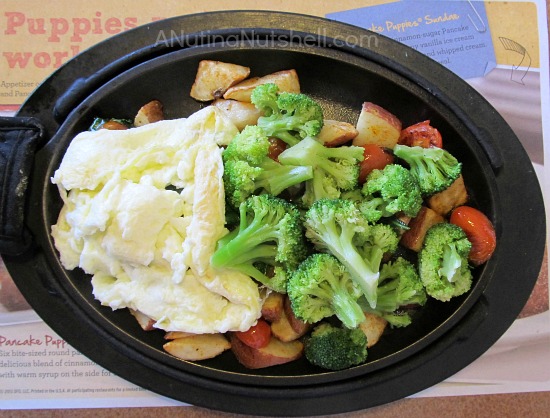 Being a meat lover, the dude ordered the Fit Fare Banana Pecan Pancake Breakfast and loved it. He surprised me by saying he would order the same thing again too. He's not typically a pancake person, so that's saying a lot.
Glazed pecans cooked into two hearty wheat pancakes and topped with fresh banana slices. Served with two scrambled egg whites, two strips of turkey bacon (or chicken sausage) and a side of warm syrup.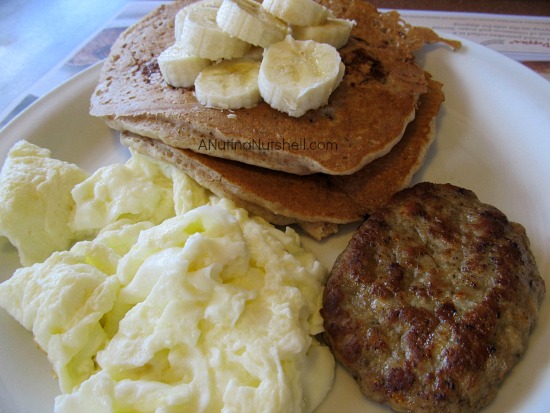 To help diners identify the nutritional content most important to them, there are Fit Fare labels to look for on the menu to help. As a calorie counter, I'm all about the "light" options.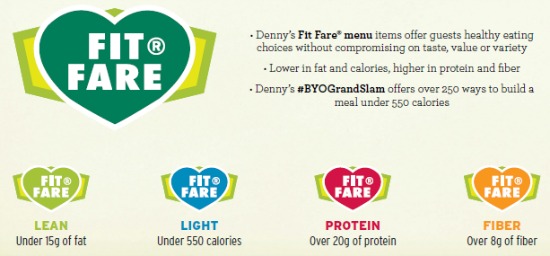 If you haven't been into Denny's lately, you may want to visit and check out the Fit Fare menu, and I can certainly vouch for the Veggie Skillet and the Banana Pecan Pancakes!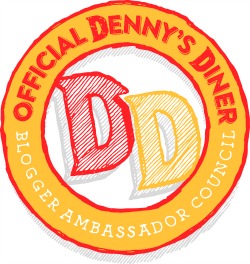 Have you tried Denny's Fit Fare menu? What do you usually order when you eat at Denny's?