Atari is back and just in time for breakfast at Denny's! To go along with Denny's new "Greatest Hits Remixed" menu which features a selection of the diner's iconic dishes all with new culinary spins, guests can now enjoy a throwback to three of Atari's most popular classic games: Asteroids®, Centipede® and Breakout®.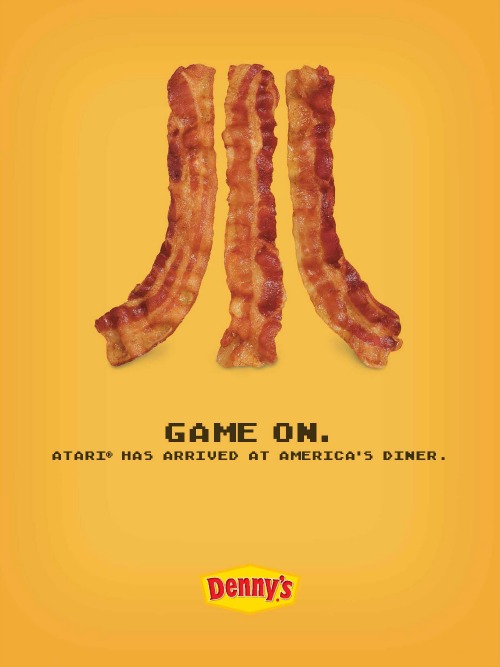 The games have been remixed as "Hashteroids," "Centipup" and "Take-Out," and they feature diner elements, such as flying hash browns and syrup bottle shooters. All three games are available on the Denny's mobile app for iPhone and Android devices.
Hashteroids – You're aboard the SS Denny's Condiment Transport ship and the mission is clear: deliver 40 tons of condiments to the 4th planet in sector 7d.
Centipup – Once upon a time, a young boy named Danny came across a bottle of syrup and with just a slight squeeze the bottle's sticky contents had the power to turn anyone or anything into a fried egg.
Take-out – A wall made entirely of delicious Denny's breakfast items appears blocking all the take-out orders from their rightful owners. The only way to feed customers is to break down that wall!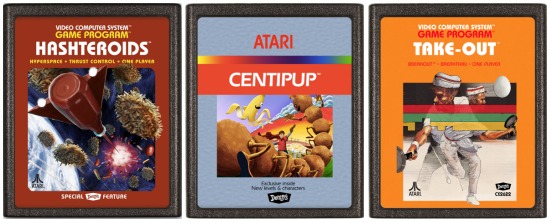 The 'Greatest Hits Remixed' menu celebrates a few of Denny's most beloved dishes by incorporating modern flavors for a fresh, new taste. The partnership with Atari extends the fun beyond the menu!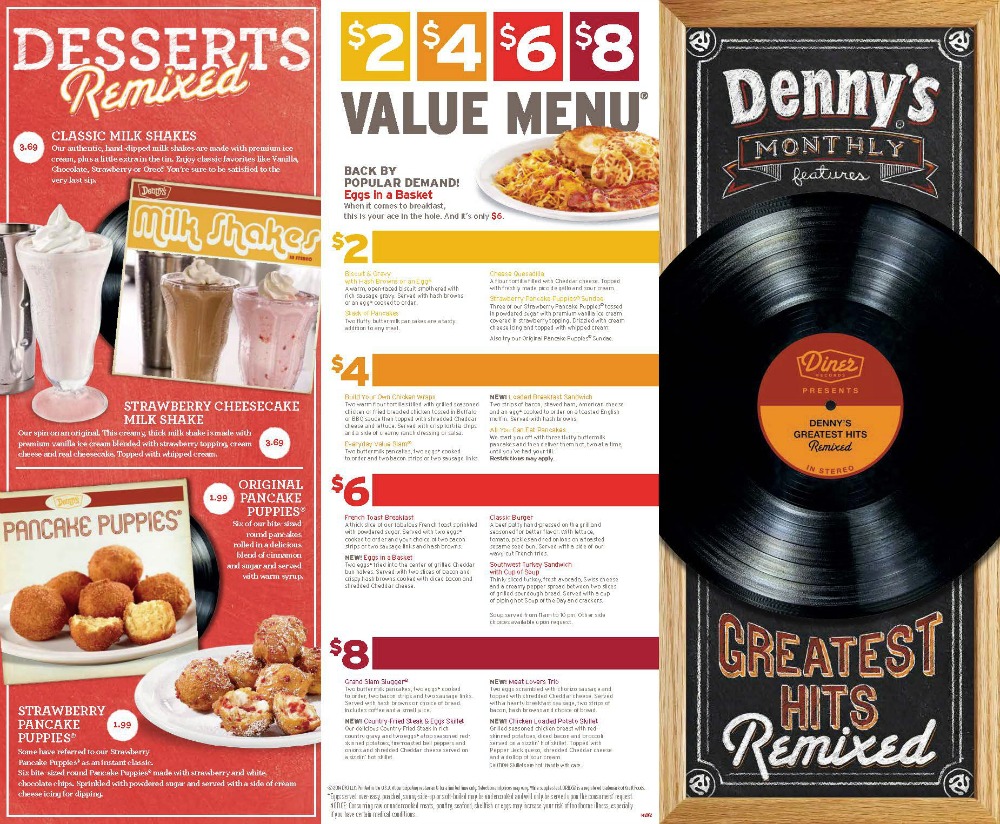 (Click to enlarge menu.)
I noticed in the Desserts Remixed part of the menu there are Pancake Puppies, both the original and the new Strawberry varieties (which I'm dying to try). On Mother's Day, I tried the Blueberry Pancake Puppies and they were soooooooo yummy and fun. I love that they have Strawberry now!
Denny's is constantly adding delicious new menu updates and specials, and guests are guaranteed to be entertained with the recently refreshed "Build Your Own" mobile app. Whether customizing the app's homepage and theme, interacting with the "Museum of Diner Art" or playing the newly launched Atari throwback games, there's fun at your fingertips.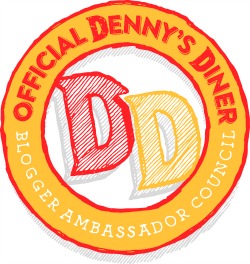 Which of the Greatest Hits Remixed meals and/or games would you like to try first?