Part of the reason I love Halloween is because it kicks off a season when the family is together a lot more, and there are so many happy family traditions.
I've carried many of my childhood traditions right into my adult life to share with my own children, but it's always fun to look through magazines and browse on Pinterest to find fresh inspiration.
There certainly is no shortage of recipes, craft ideas, costume suggestions and educational activities for kids.(You'll find some fun and creative learning games on this We Are Teachers board.)
For the first few years of Halloween, we didn't take our daughter trick-or-treating, but we let her tell us what shape eyes, nose and mouth to make on our jack-o-lantern, then we carved it and she helped pull out the gooey insides.
Of course we roasted the pumpkin seeds after that too. They still remain a favorite annual treat for all of us!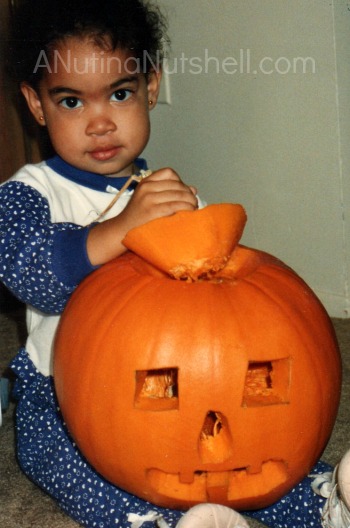 Along with pumpkin carving, the kids started painting pumpkins as they got older. Those were fun because they'd last the whole month (unlike a carved pumpkin).
I also let them paint Halloween scenes and characters on the sliding glass patio doors with tempera paint. It was pretty easy for me to wash it off with a bucket of soapy water and a sponge after the holiday was over.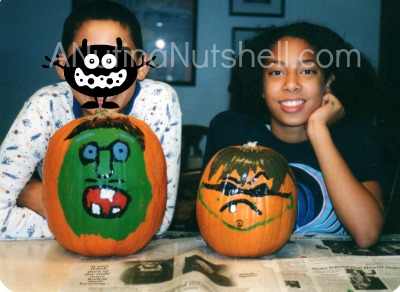 My daughter still loves Halloween to this day. She likes to plan and throw Halloween parties with unique and quirky decor and she loves to pick out her costume every year. I'm always amazed at what she comes up with.
Both of us are constantly on Amazon because it has everything under the sun all in one place, and she can quick send me a product link for an opinion (and vice versa).
We don't have to fight our way around shopping carts and people, or pick through sold-out remains on store shelves or  even schlep around heavy shopping bags because it's all delivered within days (in my case, for free…I have Amazon Prime).
Did you know that you can use your Discover card Cashback Bonus to pay for purchases at Amazon too? Yes!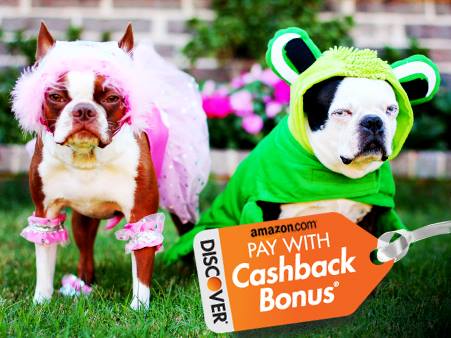 You can also redeem your Cashback Bonus dollars for partner gift cards at retailers like Kohl's, Kmart and Overstock.com. I haven't looked at Overstock lately, but I know Kohl's and Kmart both have a bunch of Halloween merchandise and being able to use Cashback Bonus instead of money from my wallet is a good, good thing.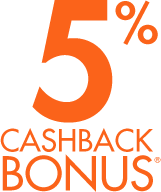 As part of its quarterly 5% Cashback Bonus, Discover cardmembers can sign up to earn 5% Cashback Bonus on online shopping now through December 31st! For each purchase made online, Discover cardmembers can earn 5% Cashback Bonus on up to $1,500 – which amounts up to $75.
We're all shopping online this quarter anyhow…why not earn a Cashback Bonus for it?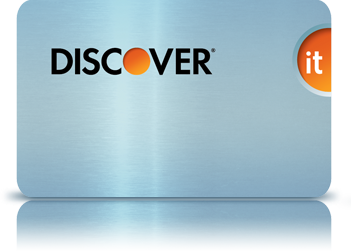 Visit Discover.com for more information on the Discover it Card and to apply.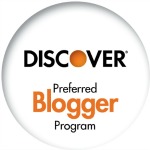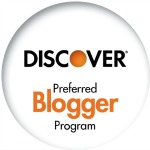 I receive compensation as a Discover Preferred Blogger, but all opinions are mine alone.