This post brought to you by Ditch The Space. All opinions are 100% mine.
I've moved eighteen times since high school. Ugh! After college, my ex took his first salaried position and started climbing up the ranks, and with each jump, we had to move. We didn't even bother to think about buying a house because we didn't stay in the same city for more than a year, if that.
We were constantly forced to break leases and ditch the space, then immediately have to choose a new apartment in just one day's time. It was incredibly stressful.
Nowadays, people with transient jobs can get in and out of rental spaces easily through DitchtheSpace.com. It's an online marketplace that connects people who want to sublet their spaces to those looking for short-term rentals.

It's interesting because most of the properties have extra incentives attached to the rental to make them even more enticing. There are things like furniture or plasma TV's included, discounts on first month's rent or free gym memberships. Nice!
Out of curiosity, I browsed some of the rental properties in Manhattan, (it only costs $4.99 to list a space, so I see why so many people are doing it,) and I found several places I wouldn't mind renting if I was a New Yorker. The views alone…beautiful!
Ditchers list their space on the site along with photos, and those looking for a space can search listings based on location, price, features, and time left on the lease. Showings and sublet terms are then arranged individually. Easy!
There's also a Premium Service for brokers and property managers, which is appealing to me because moving is a busy, hectic time and letting someone else help with the legwork sounds good to me!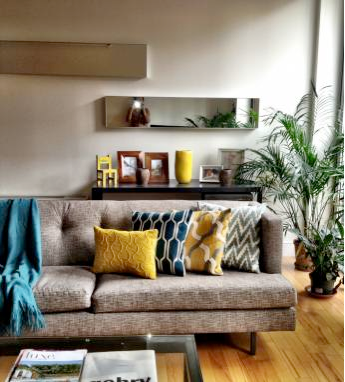 Check out Ditch The Space's Blog for all kinds of helpful moving tips and advice.
Have you ever been caught in a situation where you needed to get out of a lease or find a short-term one?