This post brought to you by Dixie Quicktakes. All opinions are my own.
No more food container blues! The new Dixie Quicktakes disposable containers with attached lids make storing everything a snap.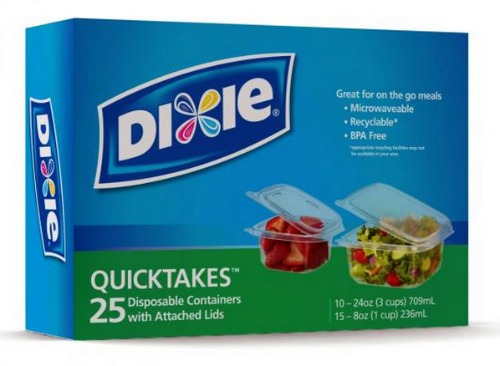 Now I can put an end to my food storage container cupboard of despair. It's a toppling frenzy of madness every time I try to find a container and a lid. I have found myself wasting so much time searching through the chaos to locate any two pieces that might possibly go together. Busy moms don't have time for that!
So, all this crap is garbage bound. I've got Dixie Quicktakes now!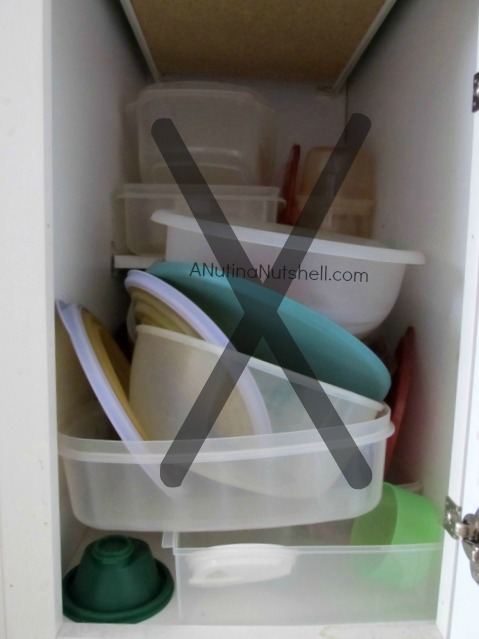 There are 25 containers in a package of Dixie Quicktakes and every last one of them has an attached lid. It's a beautiful thing. There are 10 (3-cup) containers which are perfect for portioning out individual meals for later, and there are 15 (1-cup) containers which are great for snacks, dips and condiments.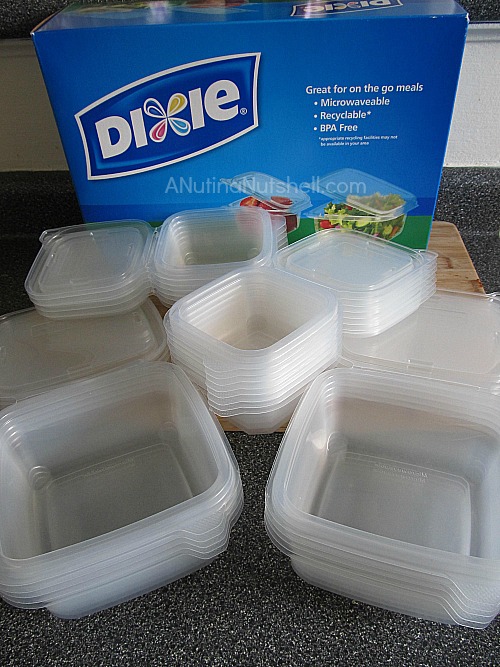 I can't overstate the convenience of having the attached lids is, but I also love that they're BPA-free, microwave safe and dishwasher-safe if I choose to re-use them.
Quicktakes are the perfect way to store my salad ingredients in between salads. Plus, the clear plastic allows me to see what's inside at a glance and quickly grab what I need.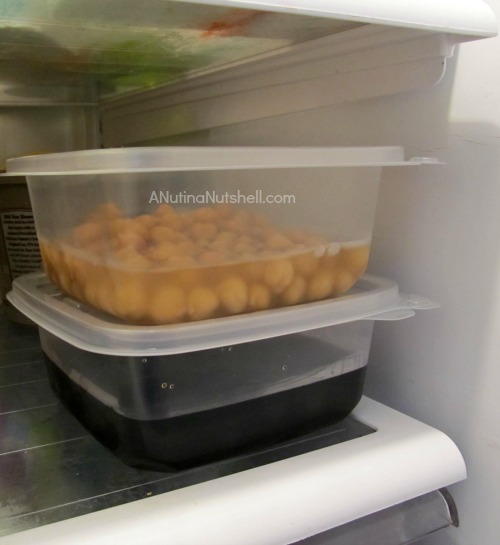 For packing an on-the-go lunch or when I need a grab-and-go container for my beloved pretzels (I don't go anywhere without my pretzels), QuickTakes are ultra convenient.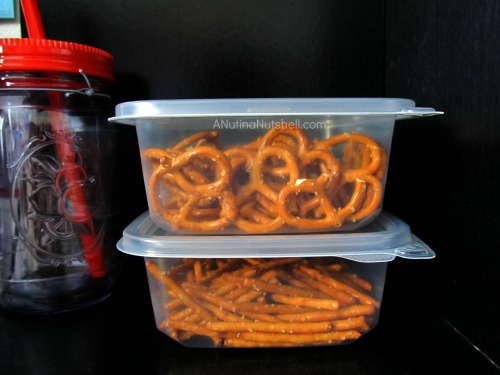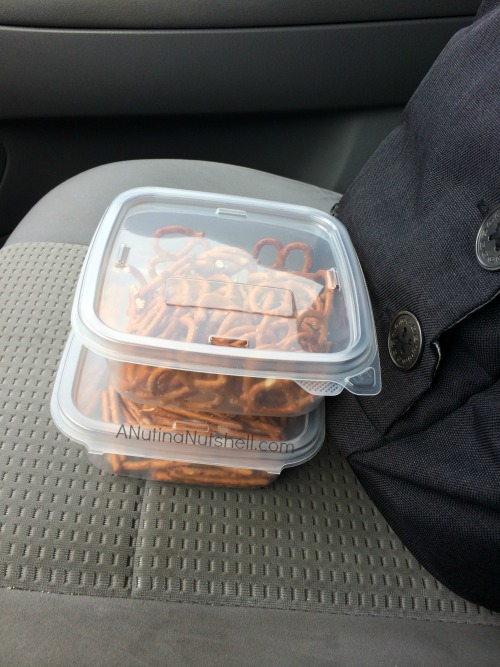 Quicktakes are affordable enough so that if I give one away or toss one in the trash, I don't feel guilty about it.  That means when I send leftovers home with a friend or bring something to a party, I don't have to worry about my container being returned.  
Because of their simple, lightweight construction, they're an affordable every day container.
Quicktakes can be used for more than just food too. I keep my business cards inside one now. I had them in a zipped plastic bag, but the corners were getting bent. This is way better.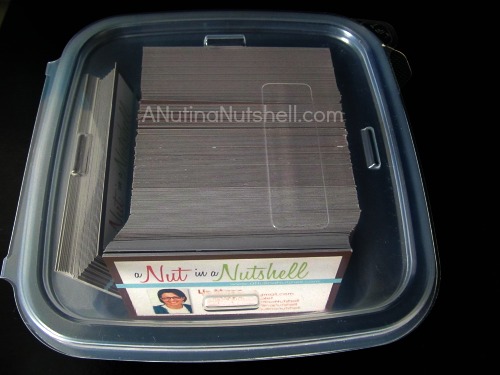 I also store my bottle caps in them. I'm so behind on redeeming the points into my account, so I've been tossing the caps into this container for now.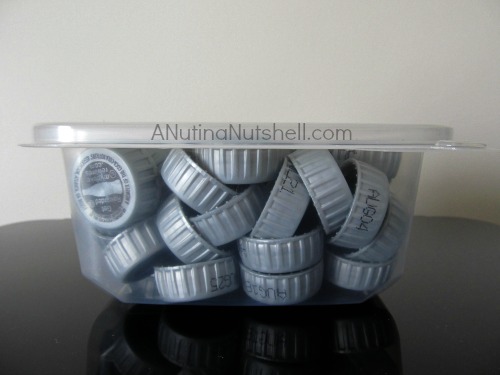 The flexibility of reusing the containers or disposing of them after a single use is what I love most. Well, maybe it's the attached lids. Heck, I don't know. They're just awesome, ok?
Quicktakes® are currently only for sale on Amazon, so do yourself a favor and pick up a box of Quicktakes now!