I've partnered with Procter & Gamble and Source Naturals as part of an Influencer Activation and all opinions expressed in my post are my own.
These statements have not been evaluated by the Food and Drug Administration. These products are not intended to diagnose, treat, cure, or prevent any disease.
I don't know about you, but I'm glad the holiday food frenzy is behind us for the year. I love all the treats but it feels so good to return to the habit of supporting my health on a daily basis.
In an effort to get back on track, I gathered some of my favorite wellness products and made myself a cute little DIY pom pom basket for storage. Now every time I grab something out of it, it makes me smile.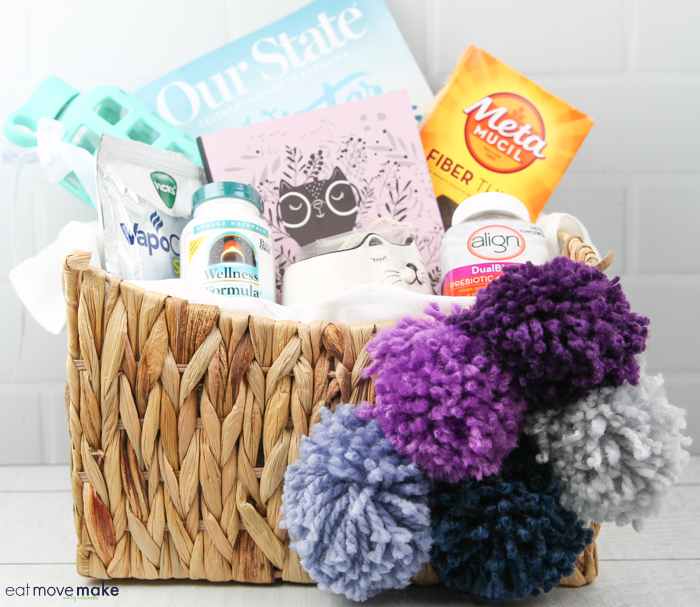 Before I show you how I made the diy pom pom basket, I want to share what I'm keeping in it. I found all of the wellness products at Walmart, so there's no excuse not to pick some up for yourself and make it a point to focus on maintaining your own wellness in 2020.
By the way, this would also make a nice gift basket if you wanted to make one to share with a friend or family member.
WHAT'S INSIDE MY WELLNESS DIY POM POM BASKET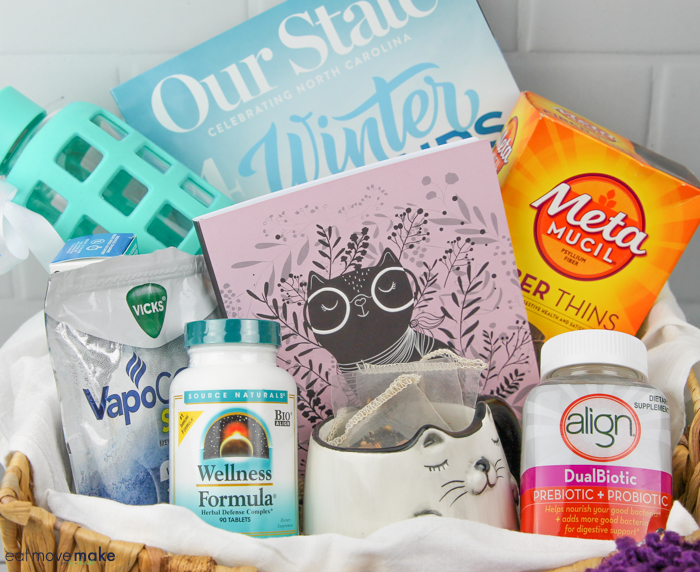 Source Naturals® Wellness Formula®
Source Naturals® Wellness Formula® is my go-to for daily immune support.
The combination of high-potency vitamin C with 25 more key nutrients and time-tested herbs supports immune health, promotes normal mucus production and a healthy respiratory system, keeps white blood cells healthy from free radicals and helps promote a healthy response to stress.
Unlocking the power of wellness to support your health helps you Live Unstoppable ™ through all of life's demands and challenges.
If you haven't tried an herbal defense complex yet, this is the one to try. Thirty-five years ago, it was the first comprehensive all-in-one daily immune support formula to be developed and it still wins awards today!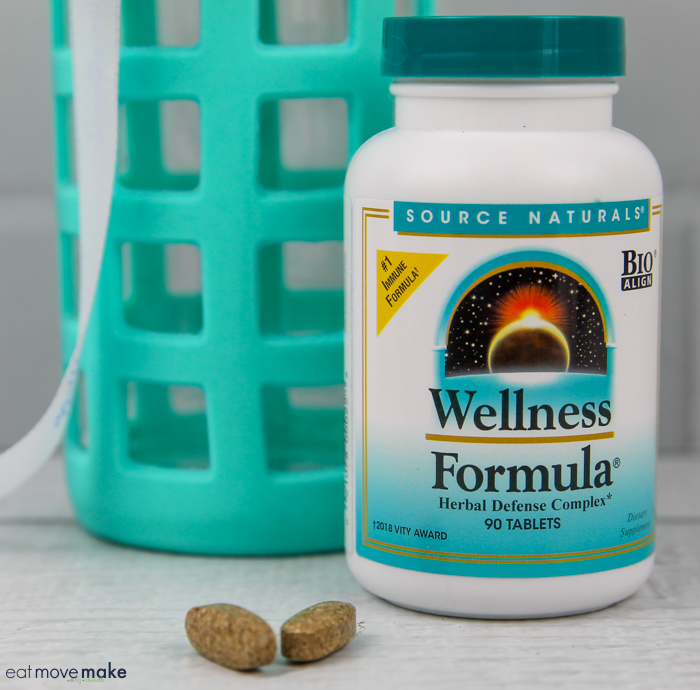 Metamucil Fiber Thins
I've been taking Metamucil (the #1 doctor-recommended fiber brand) for years. In fact, I've written about it several times. It helps me feel lighter and less sluggish because it traps and removes waste that weighs me down.
But when I'm on-the-go or just have a busy day, Metamucil Fiber Thins are what I grab to help promote good digestive health (plus they satisfy my hunger cravings).
My favorite is the chocolate, but they also come in cinnamon spice and apple crisp. They are a perfectly crunchy 100 calorie snack with 5 grams of fiber per serving (4 g total fat), and they provide 20% of my daily RDA.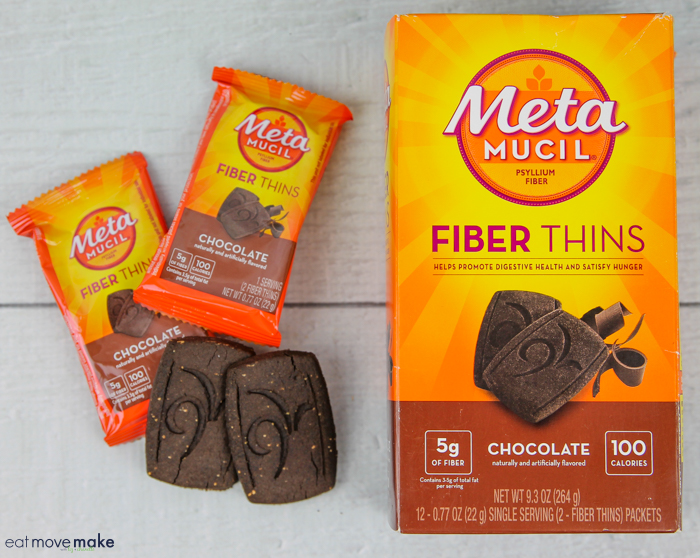 Align Dualbiotic Gummies
Not only do I make sure I'm getting fiber, I also take Align Gummies to help support a healthy gut. They contain inulin, a prebiotic fiber, to help nourish the good bacteria in my digestive system.
I like that they taste yummy and chewy like a treat, but they're naturally flavored and have less than 1 g of sugar per gummy.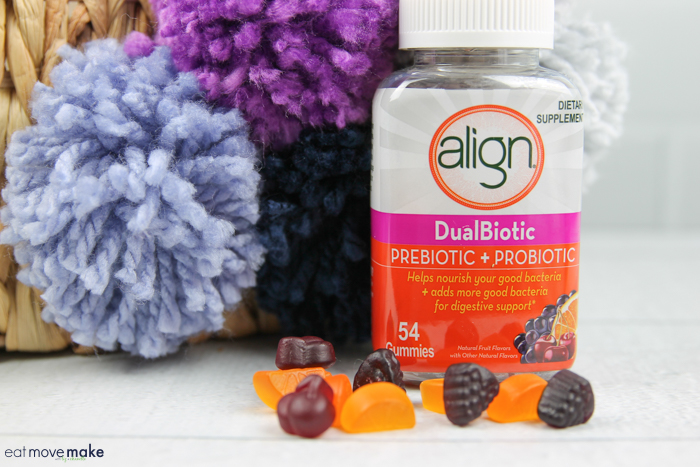 Vicks VapoCOOL SEVERE Medicated Drops
Sore throats often appear without any warning so I like to be prepared to soothe it the moment it arrives with Vicks VapoCOOL SEVERE Lozenges.
The intense cooling sensation and powerful numbing effects of Benzocaine zap the sore throat pain when and where you need it.
VapoCOOL SEVERE provides maximum-strength relief with a powerful rush of Vicks Vapors and 33% more medicine.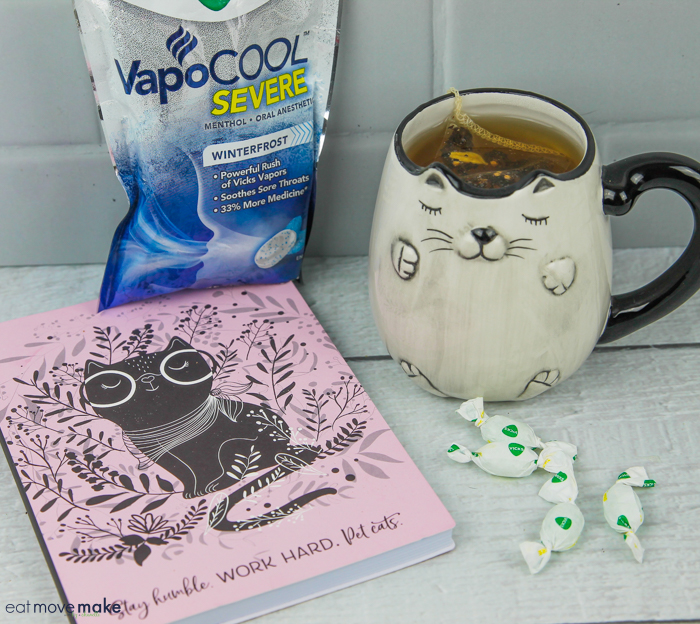 Other things to add to a DIY wellness basket:
A fun mug and some hot tea
A brand new notebook (cat-themed, of course)
A travel magazine
A pretty water bottle
DIY POM POM BASKET
Pin this DIY pom pom basket post for future inspo!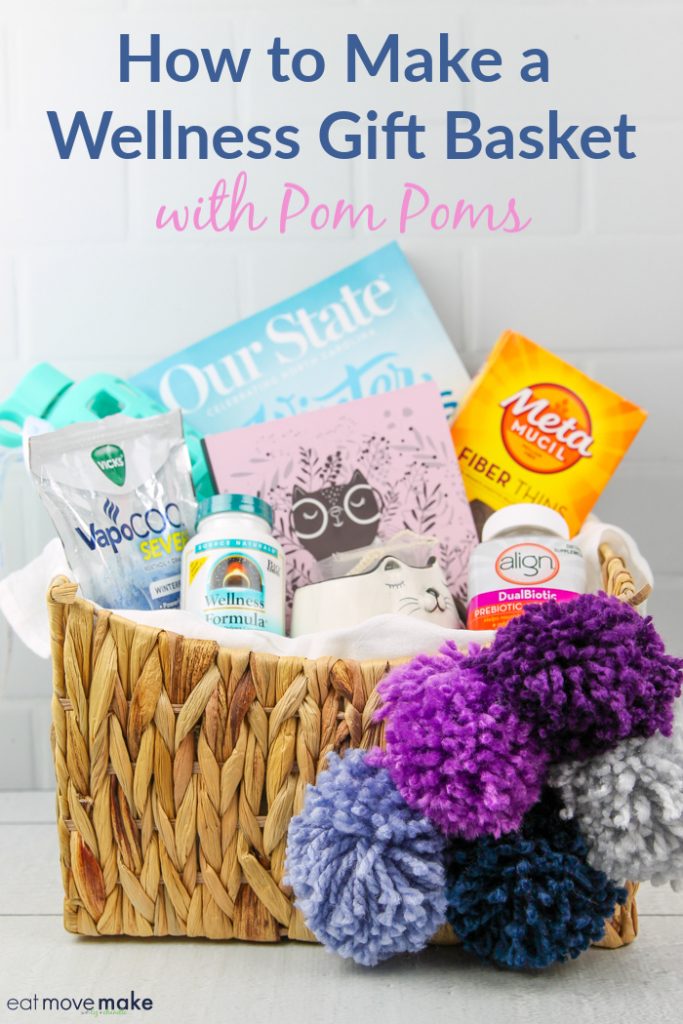 HOW TO MAKE A DIY POM POM BASKET
What You'll Need
Basket – Choose a medium-sized basket (if you're like me, you have several of them lying around the house).
Yarn in 4-6 different colors (I like making pom poms myself rather than buying them, but you could totally buy some and attach them to your basket if you'd like.)
Pom pom makers in your choice of sizes (I have extra-large to extra-small. For this project, I used extra-large, but you could use a combination of sizes if you'd like.
Thin floral wire and wire cutter
Scissors
Wrap the yarn completely around the pom pom maker arch, then lock into place.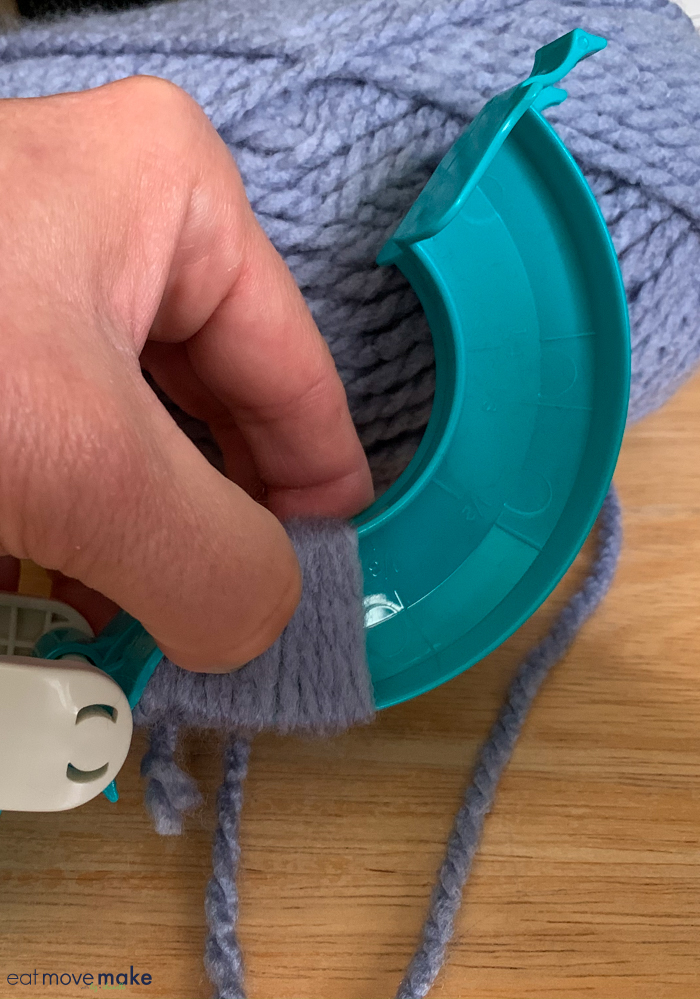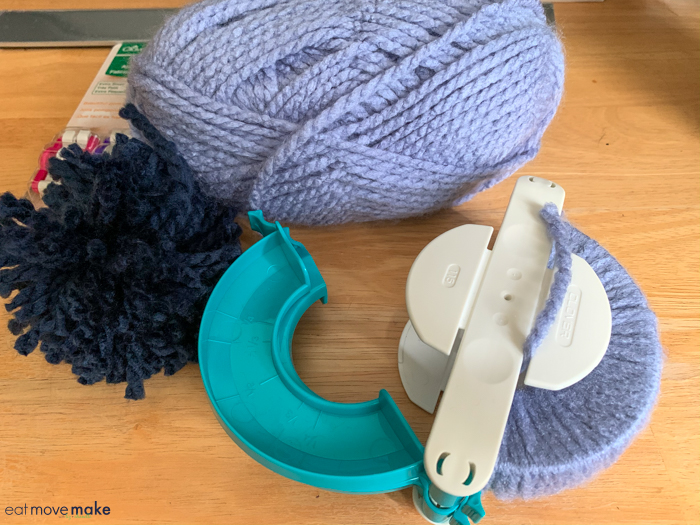 Repeat with the other side.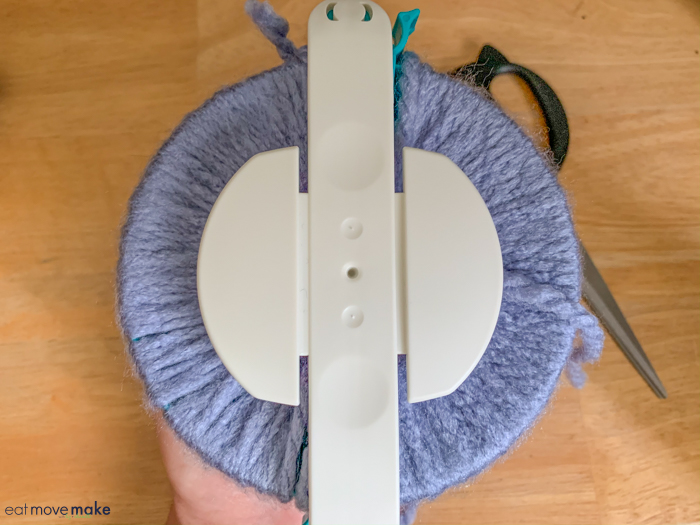 Cut the yarn between the arches with scissors.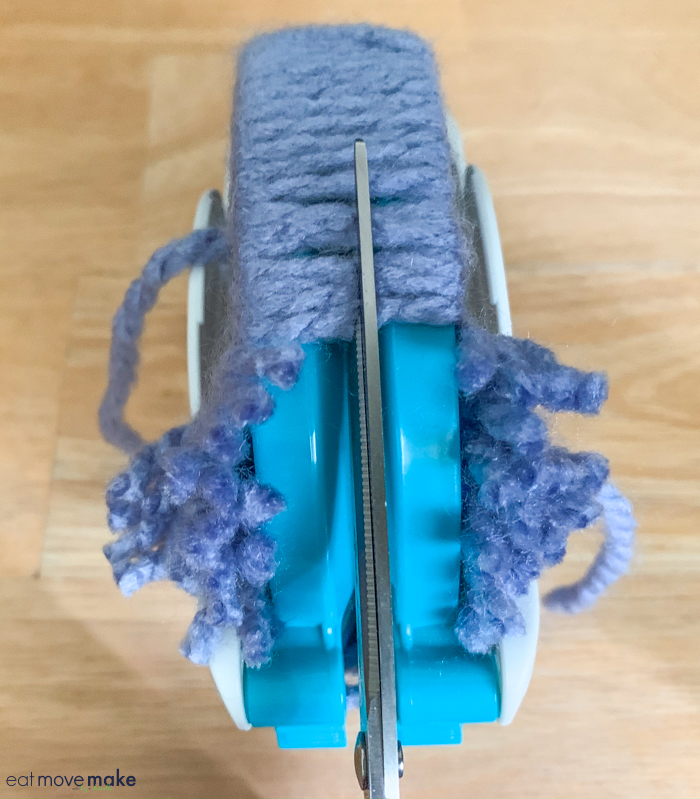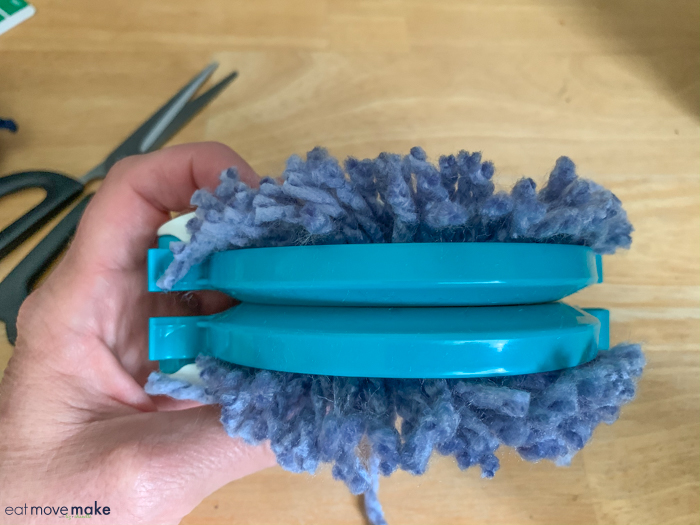 Tie a piece of yarn or thread firmly between the yarn bundles, knotting it securely.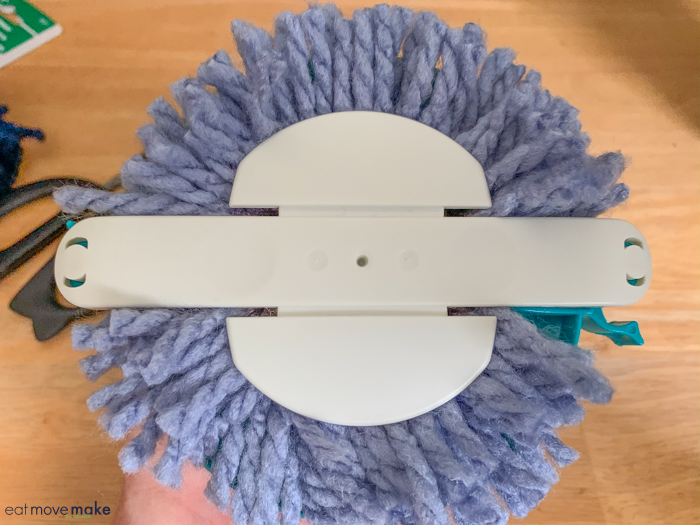 Open the arches, separate the pieces and remove the pom pom, trimming loose ends as needed.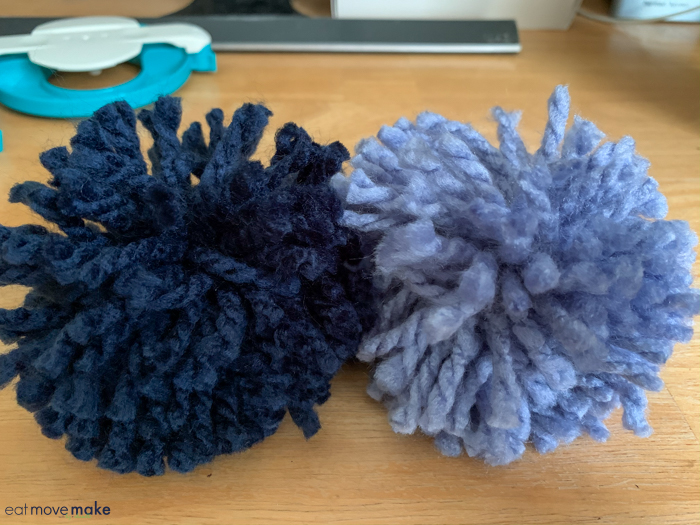 Once you've made a variety of pom poms in various colors and/or sizes, attach each pom pom to the basket with floral wire, twisting to hold it in place.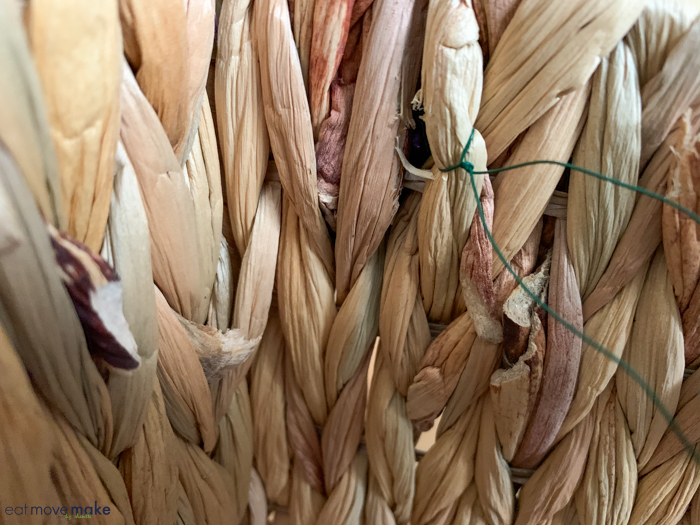 I played around quite a bit with my colors and sizes before I settled on this design. You can do whatever looks good to you! Cover the whole front, put them across the top edge or load the basket full of them all the way around.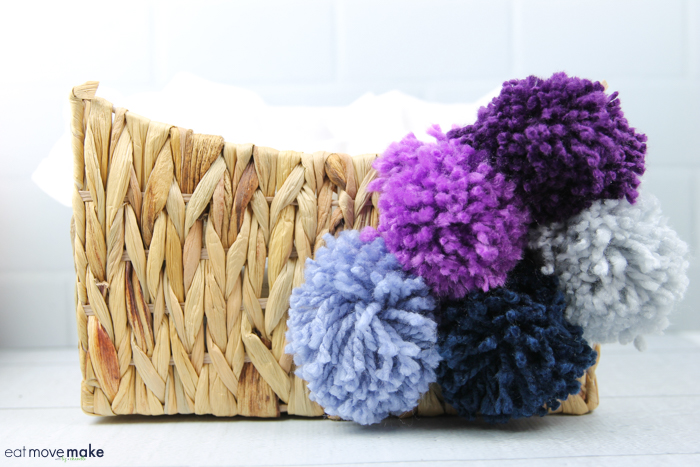 The final step to making your wellness DIY pom pom basket is to add your favorite wellness products and feel-good items.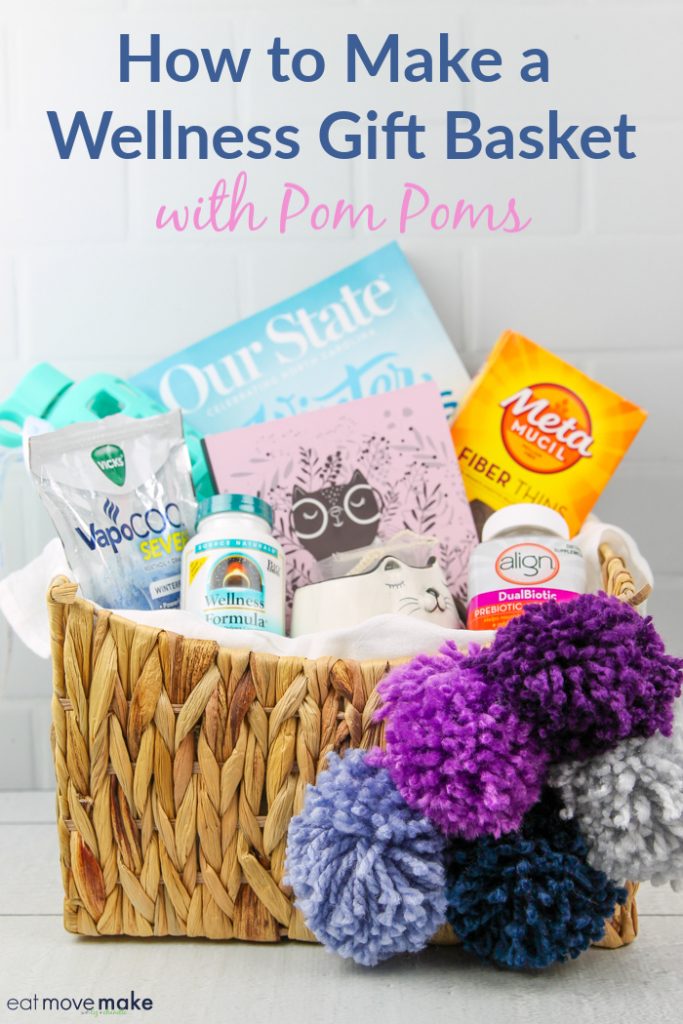 Pick up these wellness products at Walmart or online at www.WalmartHealthSupport.com and make it a goal to be proactive with your health this winter.