When you have several flavors from which to choose, will you pick your favorite first or will you save it for last?
Now let's say the choice was between Dole Fruit Parfait cups in these three flavors: Apples & Creme, Peaches & Creme and Pineapple & Creme.
Which one would you try first?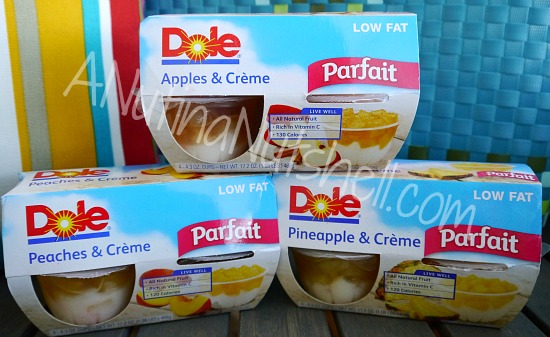 I always save the one I want the most for last, so being that I wanted apple the most, I tried pineapple first. (I just roll with my quirks; it's easier that way.)
Look.at.this.crazy.goodness.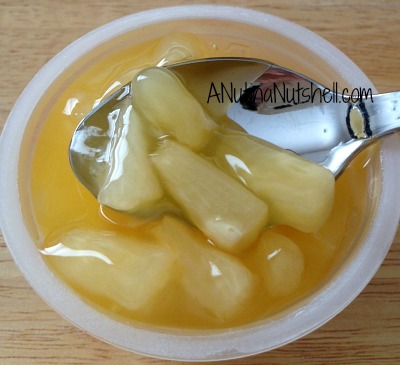 It has the smoothness of pie filling and the right amount of sweetness to make it taste like a dessert, but the low fat (2-2.5 grams) and low calorie count (120-130) keep it safely in healthy snack territory. It's also rich in Vitamin C, low in sodium and cholesterol-free.
I think the balance between the number of real fruit chunks and light-tasting creme is perfect. Until I was scraping the bowl with my spoon, I was getting fruit pieces in every bite.
And the flavor is absolutely yummmmmmmmmmmy! It's like a little #DoleParfaitEscape
Look for them in the canned fruit section of the grocery store in packs of four (MSRP $2.79).
Visit Dole.com for more information.
Connect with DOLE on Facebook and Twitter too.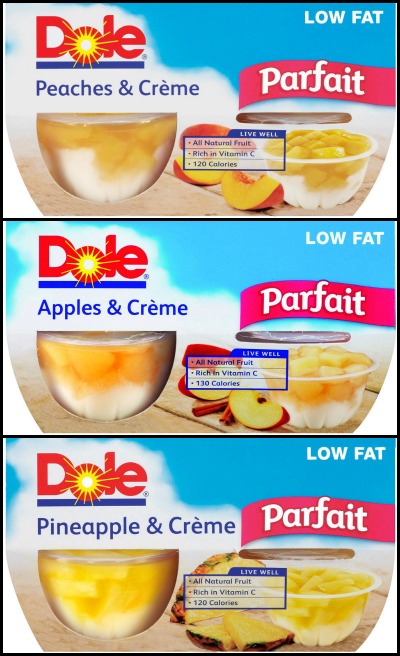 Which flavor would you try first? Do you save the one you want the most for last, like me?
I am part of the Mom It Forward blogger network. Mom It Forward and DOLE partnered in support of this campaign. DOLE compensated me for participation in this campaign. However, all thoughts and opinions are my own.