When I bake cookies, I usually make several different kinds at once. I love doing it, but it takes a long time to mix up the dough for each individual recipe.
What if there was a starter dough that could be used to make a bunch of different cookies? Maybe even….1001 different kinds?
Introducing the Domino Sugar 1001 Cookie Starter Mix!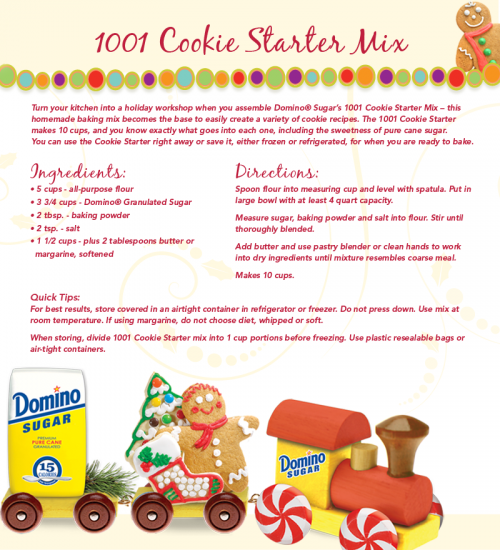 Using just flour, sugar, baking powder, salt and butter/margarine, the mix makes 10 cups, and then you just customize it by adding your own ingredients to make your own special cookies.
Last week I used the starter mix to create my own cookie, and I thought I'd share it with you.
Cinnamon Maple Sugar Cookies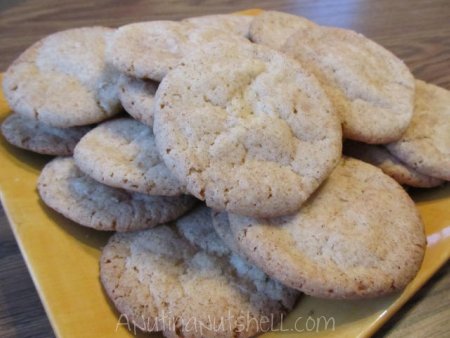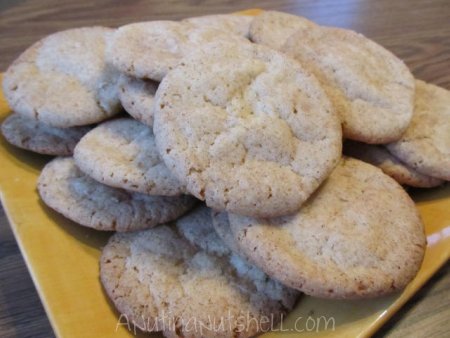 Ingredients for Domino Sugar Cookie Starter Mix
5 cups all-purpose flour
3 3/4 cups Domino granulated sugar
2 T baking powder
2 tsp salt
1 1/2 cups + 2 T butter or margarine, softened
Ingredients for Cinnamon Maple Sugar Cookies
4 cups Domino Sugar Cookie Starter Mix
1 egg
1 T maple syrup
Cinnamon sugar (1/4 cup sugar plus 1 tsp cinnamon)
Directions
For the Cookie Starter Mix
1. In a 4-quart bowl, combine flour, sugar, baking powder, and salt.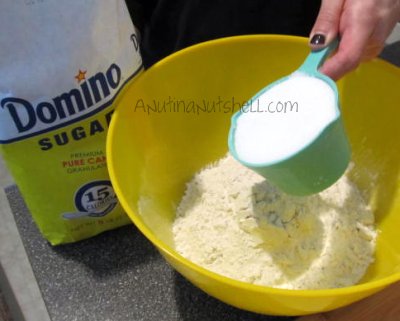 2. Stir until thoroughly blended. Add butter and use pastry blender or clean hands to work into dry ingredients until mixture resembles coarse meal. Makes 10 cups.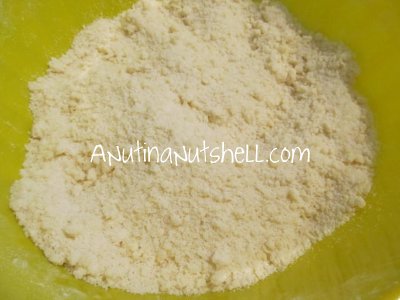 For Cinnamon Maple Sugar Cookies
1. Blend egg and maple syrup into 4 cups of the starter mix.
2. Roll dough into balls, and then roll in cinnamon sugar to coat. Place on ungreased baking sheet about 2″ apart.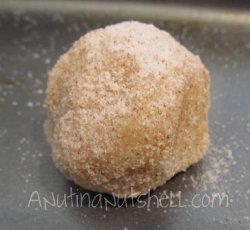 3. Bake at 350 degrees, 12-15 minutes.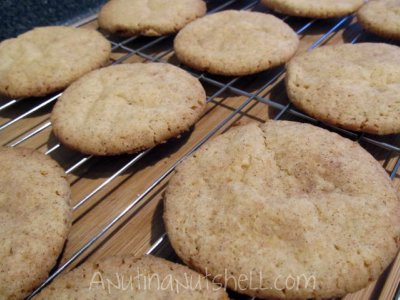 Enjoy!
Domino Sugar is hoping to get to 1001 different cookie recipes that all begin with the cookie starter mix. They're well on their way, but they would love home bakers to help them reach that goal!
And if you use the cookie starter mix to create a recipe, you can enter it in the Domino Sugar Facebook page contest where you can win either a $350 grand prize baking gift basket or one of four runner-up prizes of $100 baking gift baskets. Plus you'll receive a Domino Sugar coupon and a 40% of Chicago Metallic bakeware coupon just for entering!
GIVEAWAY!
One lucky reader will win a $50 Visa Gift Card from Domino Sugar!

(New Rafflecopter form – sign in using your Facebook OR name and email)
I received a gift card to cover my ingredient expenses. The recipe and opinions expressed in this post are my own.