As if seeing Dr. Jane Goodall at the Chimpanzee world premiere wasn't amazing enough, imagine being part of an interview! She is such a class act.
In spite of her soft spoken and gracious style, she still managed to pack a powerful punch with her message of conservation.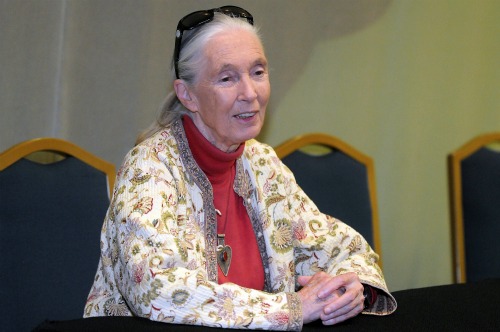 "Awareness isn't necessarily leading to behavior change",  Jane told us, and although she admits that we're moving in the right direction, it's not fast enough. She says, "Don't start thinking, oh, well, it doesn't matter what I do, 'cause I'm one. If you were one, it wouldn't matter two hoots, but you're not one. You're a growing number of people, all around the world."
Her message: "Just spend a little bit of time each day thinking about the consequences of the choices you make."
She urges us to think about what we buy, where it comes from, and how it was made.  Does what we eat involve cruelty to animals? Is what we're wearing tied to child-slave labor or sweat shops? How many miles has it traveled? How was the environment damaged?
Food for thought indeed.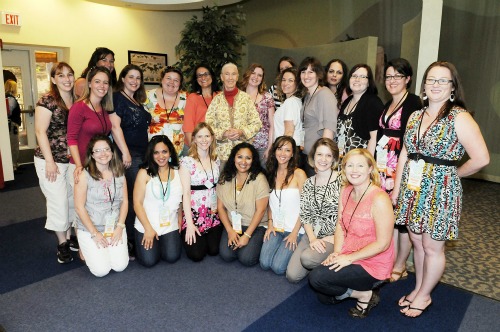 Through the Jane Goodall Institute, she has built a sanctuary for over 150 orphan chimps whose mothers were killed in the bush meat trade. It's very expensive to care for them and they're struggling to raise the funds to make a big island in the middle of the river so as to keep them safe and to try to prevent them from escaping, which is dangerous for both the chimps and the staff.
Note: A portion of the first week's ticket sales to Chimpanzee (April 20-26) will be donated to the JGI, so keep that in mind when planning your trip to the movies!
The trip was made possible by Disney and Global Resort Homes.