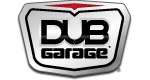 DUB Garage Toys are super cool, modern toy car collectibles unlike anything I've ever seen before. With signature wide-body styling, and amazing custom detailing, they're made for a new generation of car enthusiasts.
I just had the chance to take a close-up look at three of the car models, and I see why they're so popular with kids and adults.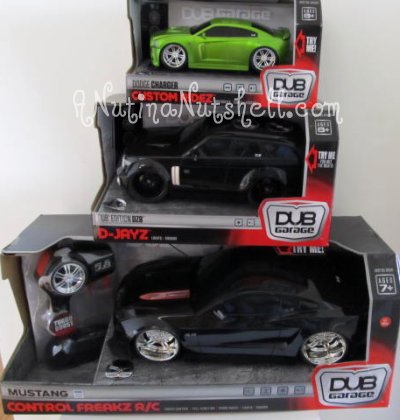 DUB Garage Custom Ridez ($9.99) – (Lights, sounds, motion) This is the least expensive of the three vehicles I was sent, but it was my favorite. When I saw how it replicated the squealing and burning of tires as it sped backwards, I fell in love with this cool little Dodge Charger.
DUB Garage D-Jayz ($14.99) – (Lights, sounds) The scratch decks on the top of this vehicle allow you to scratch sounds and play hip hop music. I have to admit that this was my least favorite, partly because I don't really care for hip hop music, and partly because it's not a motion-based vehicle.
DUB Garage Control Freakz R/C($49.99) – (Lights, sounds, motion, R/C) The car can go forward and backward by pushing a button, but it blasts at turbo speed with the remote control. The buttons on the top of the vehicle activate lights, sounds, and pre-programmed phrases. I thought the phrases were a little goofy, but kids will probably think they're cool. I loved the way it raced when in motion though.
This little video will give you a good idea of what the cars look like and act like in use:
u
Buy It! DUB Garage Vehicles are made for ages 6+ and are available at Amazon
.
GIVEAWAY!
One lucky reader will win a DUB Garage Vehicle Prize Pack which includes: (3) Rim Rockerz, (2) Custom Ridez, (1) Blazerz, (1) D-Jayz, and (1) Control Freakz R/C! (ARV $125)

(New Rafflecopter form – sign in using your Facebook OR name and email)


a Rafflecopter giveaway
I received the above vehicles in order to facilitate the review. My opinions are mine alone.