A color tablet, a little vinegar and some fizzzzzzzzzzzzzzzzzz…. I think that will always be my favorite way to decorate Easter eggs. It's simple, it's not all that messy, and it's tried and true.
It's the way the kids and I have done it year after year after year.
Traditions.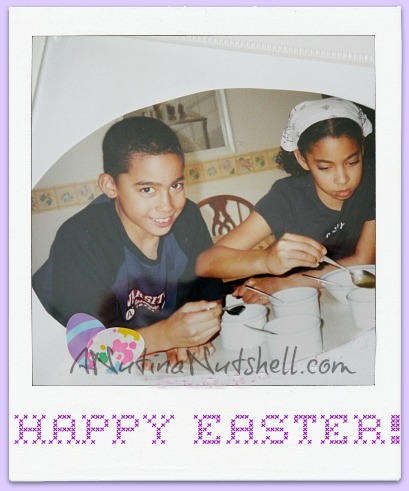 They loved to spoon the dye over the top of the eggs and watch the colors intensify, and they tried to come up with new ways to combine the colors.
And I just loved listening to their chatter as they decorated.
"This will be the prettiest egg ever."
"I'm going to make this one super green."
"The Easter bunny will love our eggs."
"Look at how this one came out, Mom."
Traditions.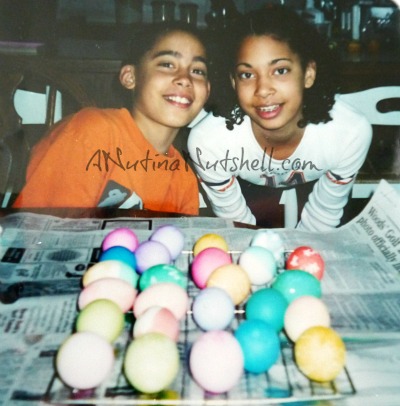 Well, there was that one time when we we were tempted by the other kits, the fancy kits, the artsy fartsy museum-quality egg kits.
We tried a kit with a dropper dye method.
Fail.
And we tried some fancy schmancy marbling methods.
Some traditions just aren't meant to be messed with.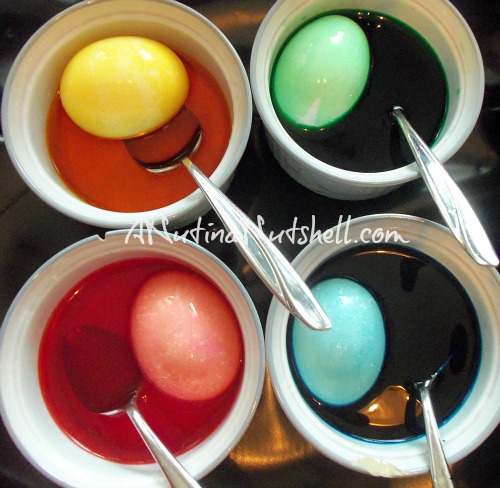 Happy Easter!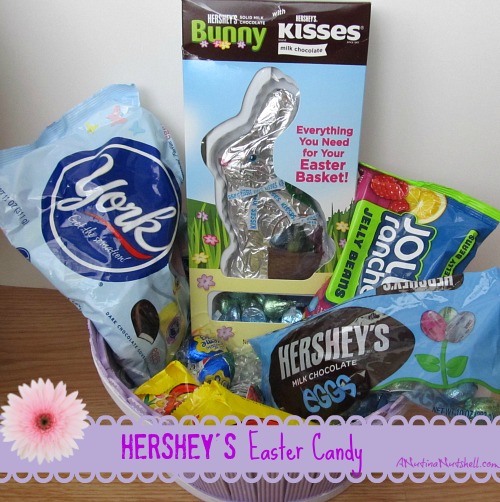 I couldn't resist hopping down the Hershey's Bunny Trail by sharing my family's Easter egg decorating tradition.
What's your favorite way to decorate Easter eggs?
Hershey's sent me an Easter basket of goodies to share with my family. The stories and traditions are my own.