Appetizers are the best snacks for parties, right? They're quick, easy and delicious, and they come in bite-sized portions so guests don't feel guilty about getting seconds or thirds.
Right before the holidays, I was sent six bags of New York Style snacks as a hostess gift, so I took the opportunity to share them with friends and family. Twice!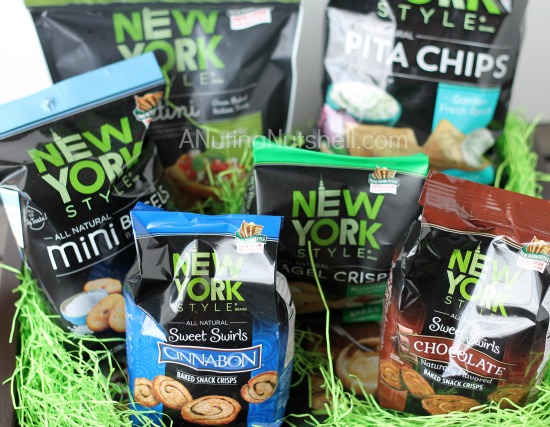 I like to have appetizers ready and waiting when the party starts, so I put everything out on a lazy Susan and let guests go get 'em!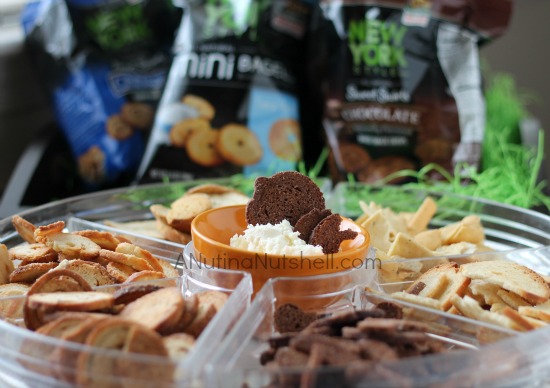 I tried and shared six different flavors of New York Style snacks:
Panetini Italian toast (Garlic Parmesan)
Pita Chips (Garden Fresh Ranch)
Bagel Crisps (Roasted Garlic)
Mini Bagels (Sea Salt)
New Sweet Swirls Cinnabon Snack Crisps
New Sweet Swirls Chocolate Snack Crisps
The zesty and crunchy chips come in big and small, and sweet and savory combinations. I tend to favor savory snacks, so I offered three different dips for me… I mean, everyone.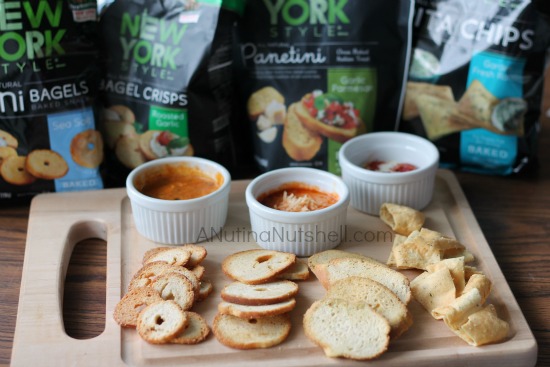 I made a chili cheese dip, a marinara Parmesan dip and a cucumber bacon dip. The fun part was watching everyone try all kinds of chips in all kinds of dips to see what they liked best!
My favorite was the Panetini Italian toast with the marinara Parmesan dip! I swear I could eat that for a snack every day and be happy. The size is perfect for bruschetta too.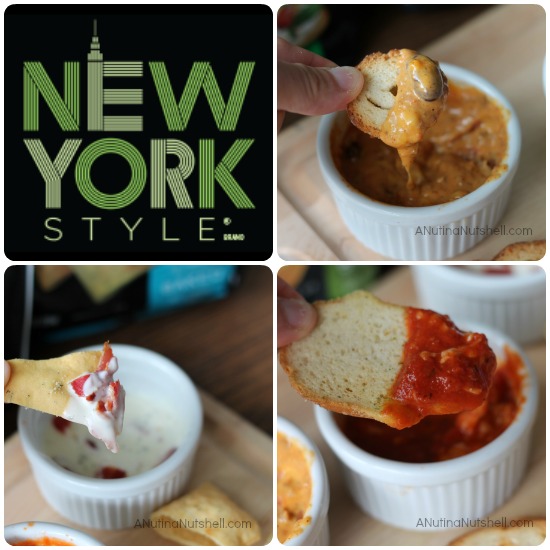 The new Sweet Swirls chips were also a huge hit. With a subtle sweetness and a characteristic New York Style crunch, they make a delightful alternative to savory.
I put some vanilla frosting in a bowl to use as dip, and it was perfect! It turned them into luscious dessert cookies!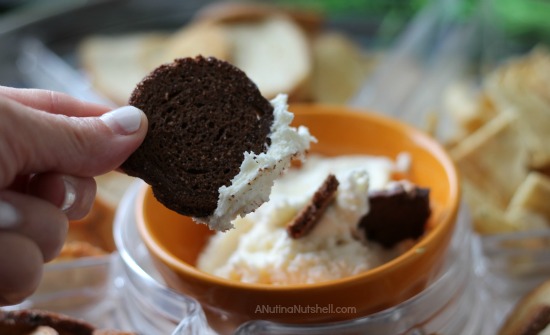 New York Style snacks are available in a wide range of delicious flavors making them the perfect "Thing to Bring" snack!

What kinds of dips would you like to try with some New York Style snack crisps and chips?