I love when a hotel actually listens to and gives travelers what they most want and need to make their family vacations even better, and that's exactly what Embassy Suites is doing for parents with their newly launched #PrettyGreat Family Travel Hacks program.

The three main components of the program include: the#PrettyGreat Family Travel Hacks online community, Embassy Suites enhanced team member training and some fun new family-focused amenities.
I'm super excited about the new #PrettyGreat Family Travel Hacks online community! From what I can see on the site already, it's going to provide parents with some entertaining and useful "hacks" to make trips with the kids easier and more fun.
Like these…
Pretty Great Family Travel Hacks
Use a pool noodle as a bed bumper for toddlers.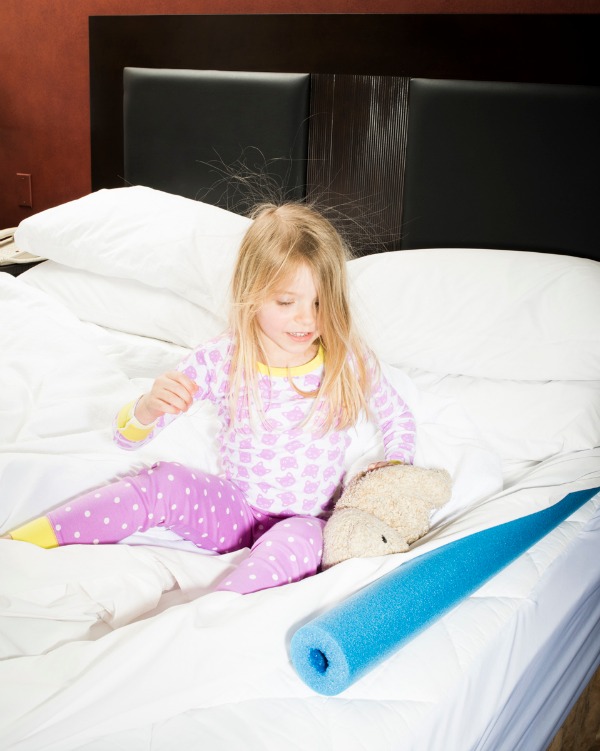 Put your phone inside an empty glass to amplify the sound and have a dance party!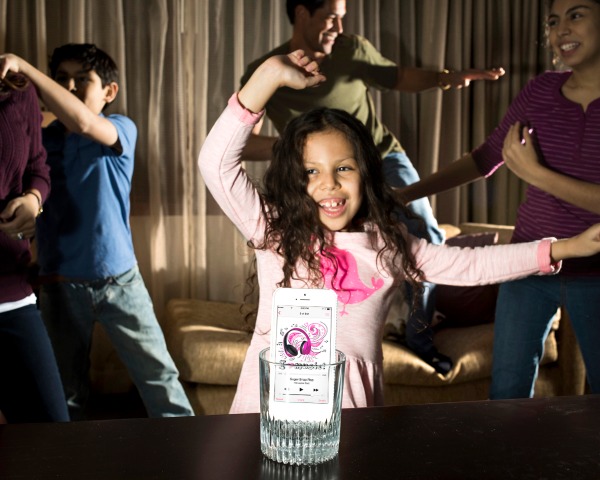 Use one of the specially designed cocktail napkins (a new family-friendly amenity) and start an impromptu game of tic tac toe, Sudoku or a word search.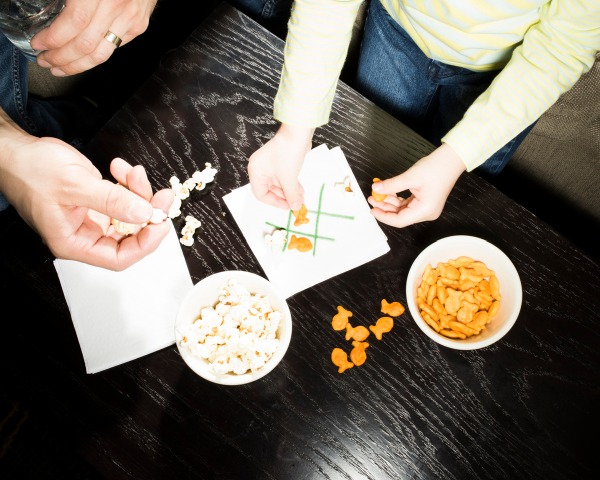 Fill and use your ice bucket as a weight to work out in your room.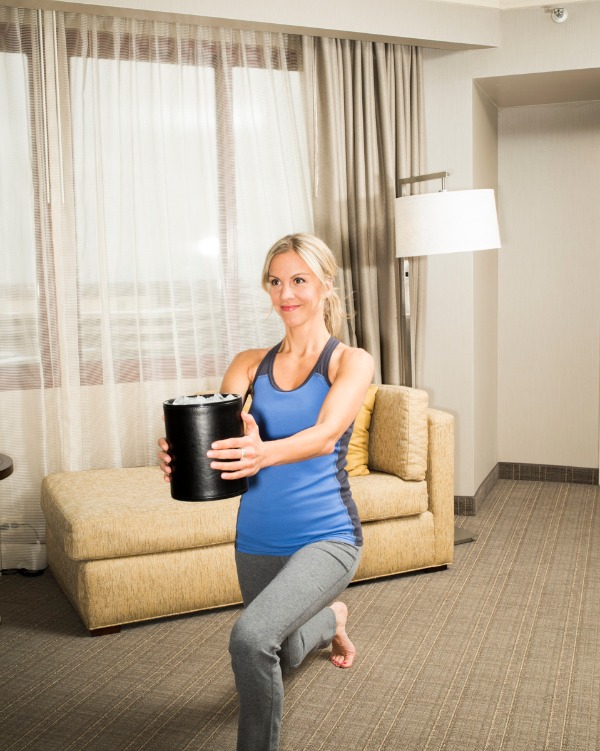 Rolling your clothes saves space in your luggage and cuts way down on wrinkles.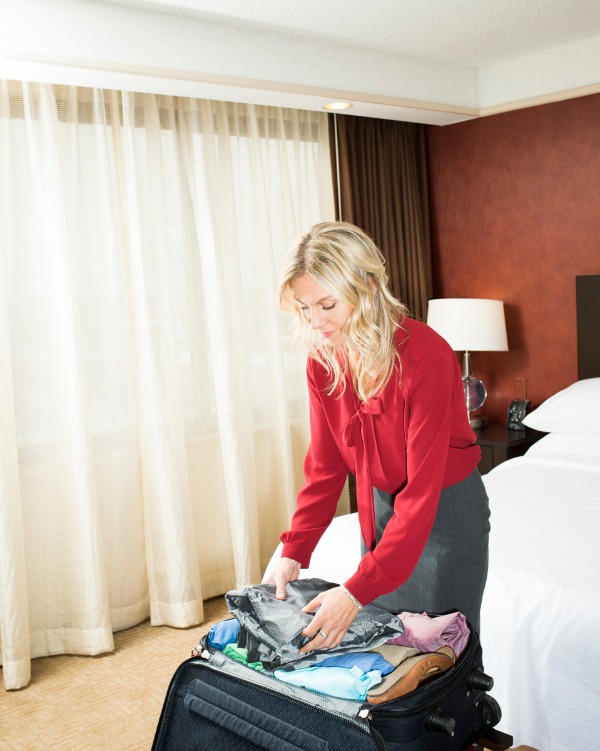 And there are new hacks on the site all the time, because Embassy Suites encourages parents to submit them.
Right now parents can post their own battle-tested hacks for the chance to win one of eight one-night stays to the Embassy Suites hotel of their choice, awarded weekly from March 19 through May 14, 2015.
---
Some of the new fun hotel amenities include the tic tac toe, Sudoku and word search cocktail napkins at the evening reception, coloring books and crayons and specially designed "Do Not Disturb" signs for your little dreamers.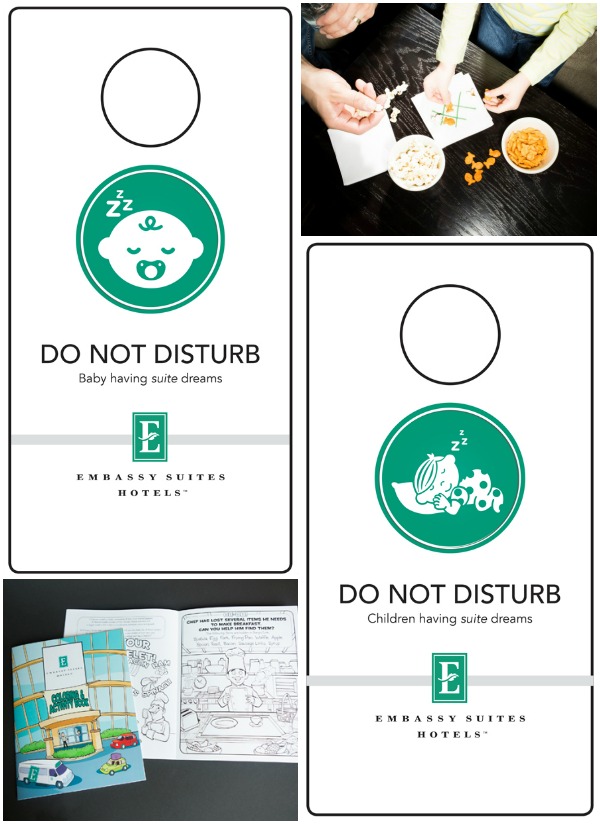 So where did the inspiration for the #PrettyGreat Family Travel Hacks program come from?  To better understand and respond to the needs of traveling families, Embassy Suites Hotels commissioned a survey¹ of 2,000 U.S. parents with at least one child under the age of 18 at home. The results reinforce the desire of all parents to travel with their kids, and reveals key wishes and stumbling blocks related to family travel.
Fun facts from the survey:

82 percent of parents wish they could travel with their kids even more frequently.

The number of children in a family does not impact the number of family trips taken per year. Nearly 77 percent of families travel at least once a year whether they have one child or 3 or more children.

40 percent of Millennial parents (38%) travel and stay in a hotel three or more times per year with their children – a higher rate than both Generation X and Baby Boomer parents.

1 in 4 parents look forward to "not cooking" when they travel.

About one-third of Millennial parents (34%) bring other family members or a grandparent (31%) on family vacations.

63 percent of parents say building new memories with their kids is a key motivation for taking family trips.

Fifty-three percent said "affordable two-room suites," and 47 percent said "free hot, made-to-order breakfast each day" would make them a lot more likely to take a trip with the kids. (Great news for Embassy Suites guests!)

69 percent of parents believe planning for family travel is fun!
¹ Online survey of 2,000 U.S. parents 18 to 65 years of age with children under the age of 18 living in their household and who travel with their kids and stay in a hotel, was conducted 2/20/2015-2/25/2015 by Ipsos on behalf of Embassy Suites Hotels. Total margin of error at the 95% confidence level is +/- 2.19%. Generations defined as: Millennials (18-34), Generation X (35-50) and Baby Boomer (51-65).
With which of the survey findings do you find yourself agreeing? Do you have any #PrettyGreat Family Travel Hacks to share with Embassy Suites? Submit them here!