Partnered post with Family Dollar. All opinions are mine.
This is the year in which I've decided to update my home decor, something that's been long overdue. I don't mean major reno work; I mean simple, affordable accessory changes that will liven up my home with a fresh new look.
So I hope you'll enjoy seeing what I am able to do with just $50 in the Family Dollar Home Makeover Challenge!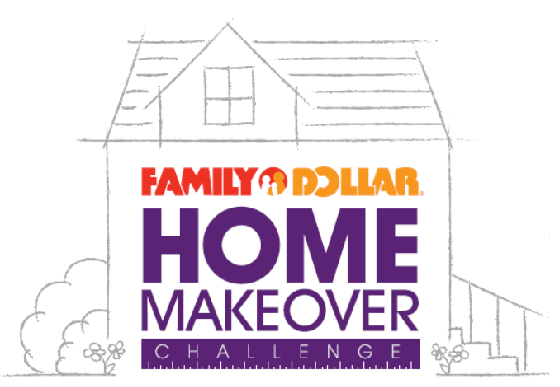 I'm going to choose an area in my house that needs help, shop at Family Dollar for home decor items and then give that spot a much needed makeover with my purchases.
Family Dollar home décor items are on sale for 25% off!
The 25% sale will help stretch my budget even further! I'm super excited to take on this challenge and I hope you'll follow along with me and even vote for me if you like my ideas. There'll be a chance for you to win a gift card too. 🙂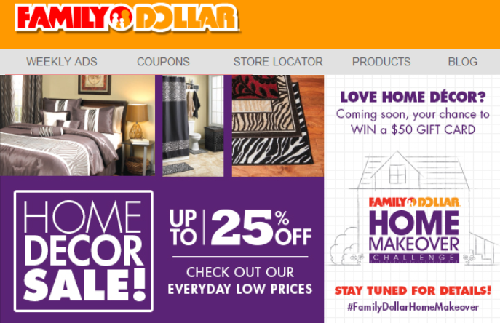 Be sure to shop the Family Dollar 25% off home decor sale yourself, and use the $3 off $15 coupon from the website.
I'd love to hear about your finds and makeover ideas! What area of your home could use a little home decor TLC?