Partnered post with Family Dollar. All opinions are mine.
I'm so excited to be competing in the Family Dollar More For Less Recipe Challenge which starts March 30th.
The competition includes 10 talented bloggers who have each created an original recipe on a $15 budget with ingredients from Family Dollar.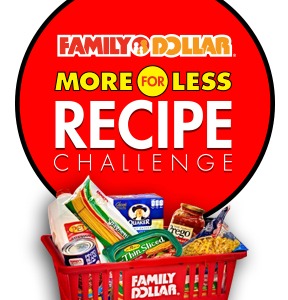 Not only is there a chance for me to win a trip to Memphis to meet and cook with the wonderfully talented Celebrity Chef Pat Neely, but there's a chance for you to win a year of FREE groceries from Family Dollar!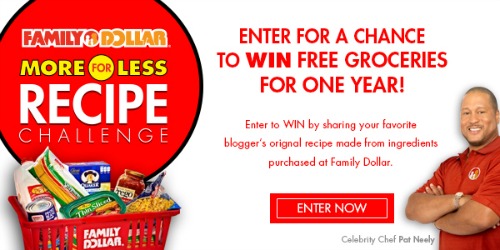 To enter, visit FamilyDollar.com beginning March 30th, and vote by sharing one of the #FamilyDollarMore4Less recipes. I'd love if you voted for my Chili Mac. 🙂 Not only did it cost less than $15 to make, but it feeds 8-10 people easily!
Shopping at Family Dollar helps stretch a budget even further because of the everyday low prices, and if you've been in a Family Dollar store lately, you've probably noticed how much they've expanded the grocery selection! It's even easier to find everything you need to feed your family a hearty and satisfying meal.
It all begins March 30th, so look for my reminder post and vote to win!