I participated in a Blogger Activation on behalf of Mom Central Consulting for the J.M. Smucker Company. I received product samples to facilitate my review as well as a to thank me for my participation.
Do you bring your cell phone or some sort of technology with you to the dinner table? I suspect it's pretty common these days.
I'm wondering if I'm one of the few who disconnect to reconnect, because when I eat dinner at home, I never consider bringing my phone to the table. I relish the escape from technology and the chance to reconnect with the people I love most: my family.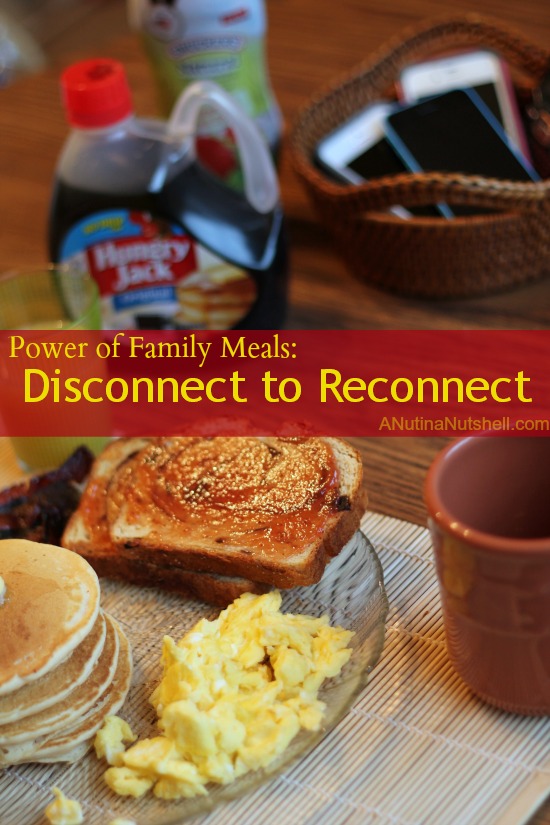 It's probably because I grew up in a house where dinnertime (suppertime to us Michiganders) was when everyone talked about their day, and when I say everyone I mean my mom peppered my dad with questions and he answered because there really wasn't any other choice.
But you can't get too mad at a woman who makes breakfast for dinner, now can you? It was a family tradition which I've carried on with my own children.  Quite frankly, breakfast for dinner trumps breakfast for breakfast any day of the week.
Don't argue with me. Just pour the syrup…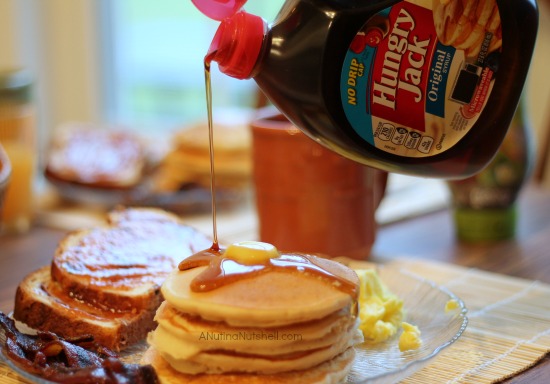 Family dinner isn't really even about the food though; it's a precious time to connect. Technology encroaches into almost every aspect of our lives, so do we really want it interfering with the one time of the day when everyone is in the same place at the same time? I don't think so. 
Here's a tip: Have everyone place their cell phones into a basket at the start of the meal so everyone is unplugged. When dinner is over, everyone picks up their phone and goes back to being plugged in.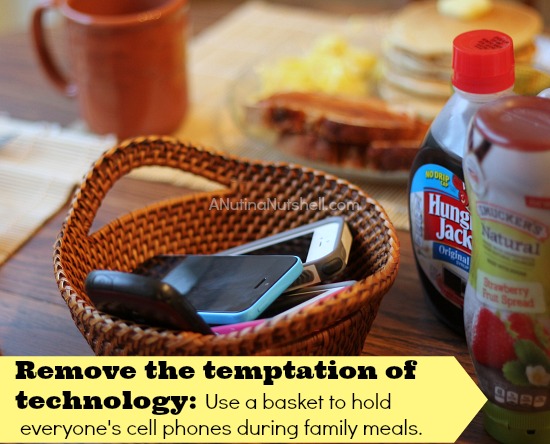 Disconnect to Reconnect is a movement to get families to unplug at the table. Power of Family Meals is encouraging families to gather around the table for meals without screens (phones, TVs, iPads, handheld devices) at one meal, more often than not.
Just my opinion, but setting boundaries so the tradition of family meals won't be overtaken by the digital world is one way to live life without regrets.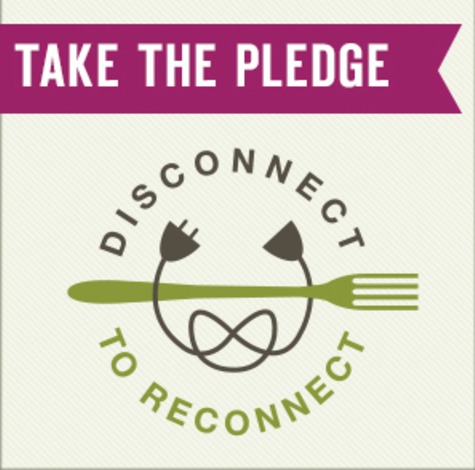 Won't you join me in taking the pledge to 'Disconnect to Reconnect' ? Enjoy at least one meal a week free of technology like cell phones, tablets and TV.
Be sure to check out Power of Family Meals for recipes, tools and articles to inspire you!
Is family dinnertime at your house technology-free?