I'm kicking off the #AlamoDriveHappy family travel campaign today! As one of the five Alamo Chief Travel Moms, I'm so excited to share ideas on how to make the most of every vacation getaway.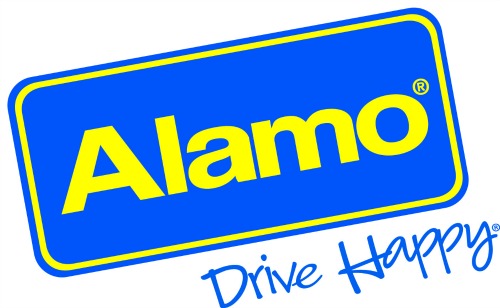 I have such a passion for travel!  My family used to travel for almost a month every summer, and then again over spring break. With all that travel time, I quickly learned how to entertain myself and everyone else in my family.
As a young child, I made up games and activities to pass the time, and I carried the tradition on into adulthood when I had my own kids. In fact, my kids loved our travel adventures, because I made sure they had as much fun on the journey as we eventually had at our destination.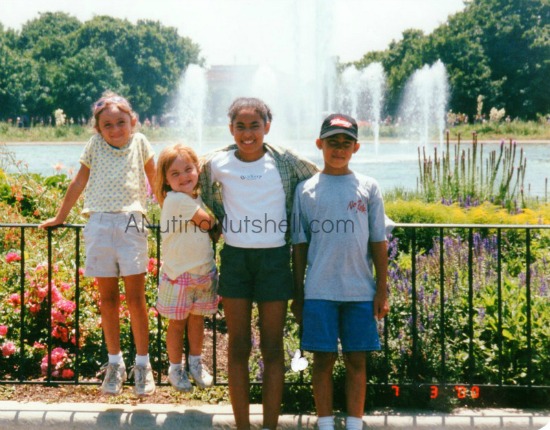 Preparing for a Fun Journey
This month, each of the Alamo Chief Travel Council members recommended an item for a 'Drive Happy Box' that ties in with the "preparing for a fun journey" theme.
Isn't the box cute? It's the perfect size to bring along on a trip! But let's look inside…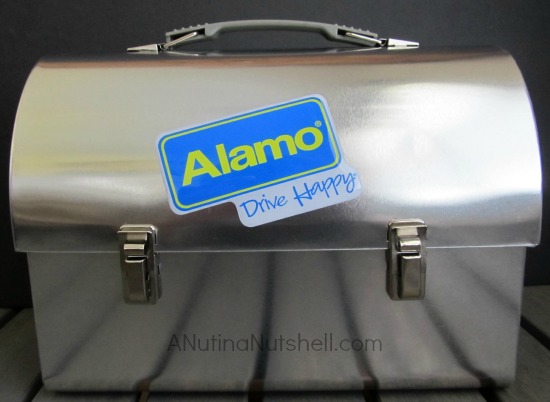 Leatherology Red Leather Travel Wallet – recommended by Crissy (Dear Crissy)
— "A great family vacation is well-organized, and this leather travel wallet provides easy access to important travel documents and identification, allowing you to focus on having fun!"
Joby Gorrillatorch Tripod Flashlight – recommended by Liz (me!) (A Nut in a Nutshell)
— "Traveling with a quality flashlight ensures you're prepared for anything, and frees you to relax and think about all the fun adventures ahead!"
Juicebar Power Tube – recommended by Jennifer (The Rebel Chick)
–"Everyone needs a backup battery charger for their smartphones and tablets to keep the kids entertained on long trips – especially planes since there aren't any car-chargers available!"
Monkey Mat Portable Play Mat – recommended by Angela (About a Mom)
–"This Monkey Mat provides a safe and clean place for your child to sit and play while traveling, whether you are at the airport or a rest stop."
Etymotic Noise Isolating In-Ear Earphones – recommended by Stacie (The Divine Miss Mommy)
— "These earbuds let my kids, and me, have a great time – they get to watch a movie, and I don't get disturbed! These are easy to pack for the car, plane, or hotel, and do a great job protecting your young one's sensitive eardrums."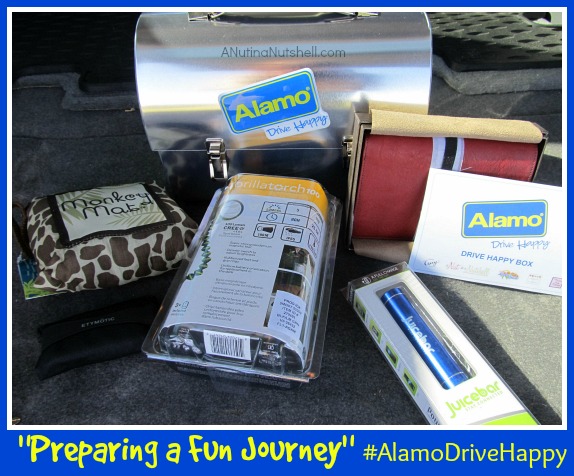 I've packed these helpful items right next to my jumper cables and first aid kit. With all of these things, I'm feeling a heck of a lot more prepared for a fun journey since I can relax and know I'm ready for anything.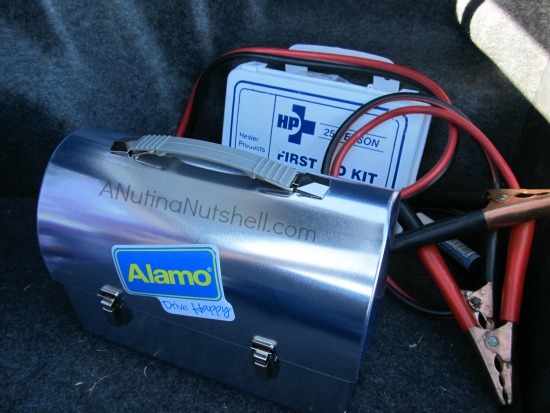 I hope this inspires you to plan ahead and prepare for your next trip too.
After all, if you're relaxed on the journey, you'll enjoy your destination even more!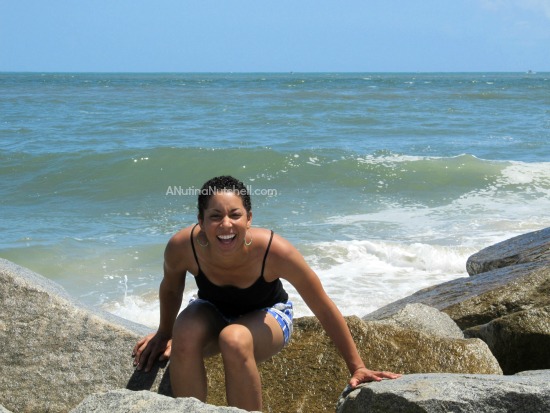 Join me for the #AlamoDriveHappy Twitter Party this Wednesday, April 23rd where we'll be chatting all about family travel, and you'll have a chance to win one of four Alamo Drive Happy boxes!

Date: Wednesday, April 23 

Time: 9-10 pm ET

RSVP: Not needed – just show up!

Location: Join us on Twitter with the hashtag #AlamoDriveHappy 

Hosts: @blueviolet, @crissy and @aboutamom

Prizes: (4) Four #AlamoDriveHappy boxes
Visit the Alamo website for great deals on rentals for upcoming road trips, and Drive Happy!
Where will your next family travel plans take you?
This is part of a compensated partnership with Alamo. As always, my opinions are entirely my own.