I grew up in a family in which the complete financial planning process was an integral part of daily life, so you'd think it would have rubbed off on me and I'd have my financial ducks all in a row.
I do.
And I don't.
I'm debt-free, so there's that. It took five painful years of hard work and sacrifice to pay off every bit of the credit card debt I was carrying, but it was worth all the suffering. I've been debt-free ever since (over 12 years now!), I live completely within my means, and I've never felt a greater sense of freedom and security than in financial independence. It's very empowering!
But, since I plan on retiring one day and traveling even more than I do now, it's time I took the next step in my financial planning journey so I can fulfill all my dreams, and move closer to my long-term vision of complete financial stability.
Navigating the Financial Planning Process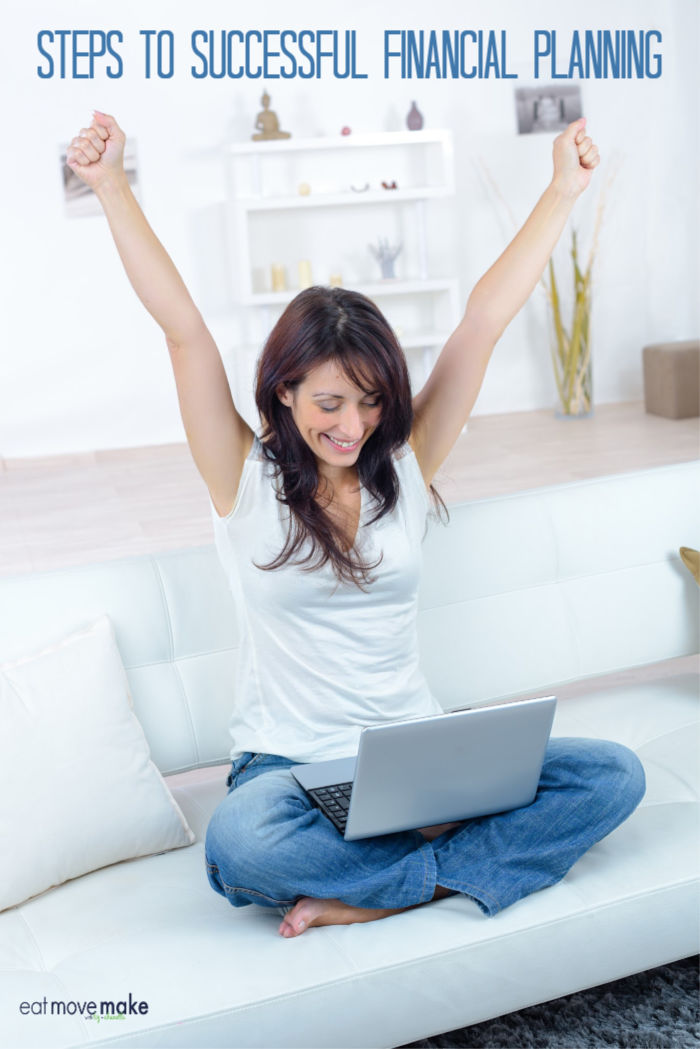 This is a sponsored post. Opinions and experiences are my own.
#LetsMakeAPlan. Determine your long-term financial goals, strengths and weaknesses.
My weakness is with investment. I have a comfortable savings cushion built up but it's just sitting in a regular savings account accumulating what feels like pennies each year. I cringe every time I think about how much larger my nest egg would be if I'd started my financial planning process years ago! If I plan on retiring at all, I'd better start planning now.
Get help from a financial advisor.
Financial help is available on an hourly, flat-fee or ongoing basis depending on your needs. In my case, I'm looking to sit down with someone on a short-term basis to help me create a roadmap to retirement and develop a personalized investment strategy. I'm comfortable managing my investments once they're set up, but many financial advisors can assist with that if you're not.
What to look for in a financial advisor.
Please, please, please choose carefully. Anyone can put a "financial planner" shingle out and claim to be an expert. I watched someone I thought I knew well do it. I never invested with her because I have a personal policy of not mixing business with family or friendship, but she did well and developed an enormous client base. Turns out she was embezzling. Thankfully she was caught, prosecuted and went to prison. You can't be too careful, folks.
–Check credentials. Financial planners carry a variety of licenses and certifications, but the gold standard is largely considered to be the CERTIFIED FINANCIAL PLANNER™ certification.
In order to receive the CFP® certification, one must pass an extremely difficult CFP® certification exam (average pass rate is 55-60%) which vigorously measures the tester's ability to apply financial knowledge to real people and situations. In addition, CFP® pros have over 4,000 hours of financial expertise in 75 different areas of financial planning from starting out in life to saving for education to retirement planning.
Go with your gut.
When you meet with a potential CERTIFIED FINANCIAL PLANNER™ professional, make sure there's a good vibe and you feel comfortable. Not all personalities mesh, so it's perfectly fine to interview more than one financial advisor before making your decision.
Where to find a financial advisor.
The best place to start is always with referrals from friends and family, and for help finding a CFP® professional near you, click here. You can also visit www.facebook.com/CFPLetsMakeAPlan for more information, resources and guidance.