It all began at this tree; a monstrous, gigantic, tremendously huge tree.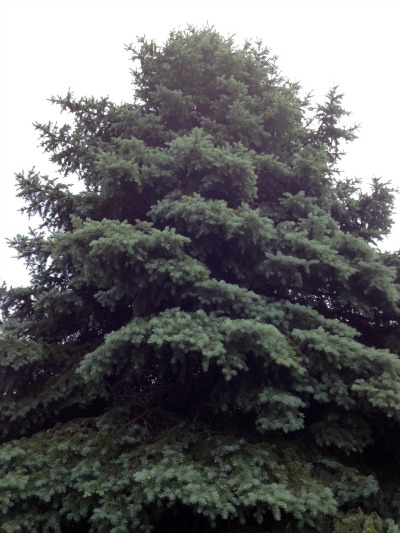 Actually, it began at my daughter's house with this geocaching device. (It's a Magellan Explorist GC.)
I had it sent to her for keepsies if she promised to show me how to geocache with it, and since she's super adventurous and has been letterboxing (similar to geocaching) for years, she was all in.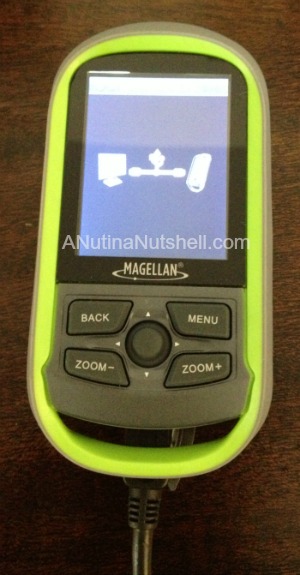 Geocaching is an outdoor hobby using a GPS enabled device to play "hide and seek" for containers called "geocaches" or "caches". They can be found worldwide!
To get started, she just plugged it into her computer with the USB cable, went to Geocaching.com and with a click of a button, she downloaded a series of caches and clues. Easy to use!
Once you load a geocache into it, the device leads you closer and closer to the hiding spot, and once you get there, an icon on the screen flashes and beeps.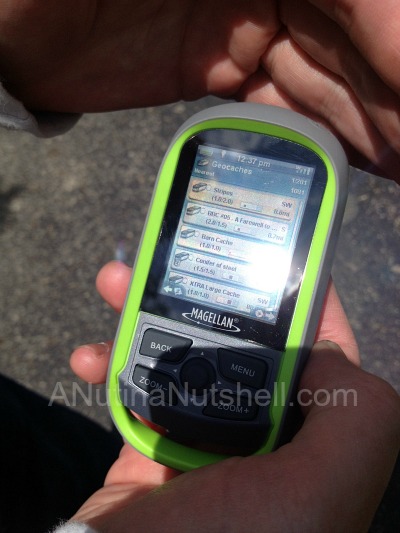 And so it was that she found herself at the tree.
Hint: Write down or print out the geocache clues before you leave home. She and her boyfriend forgot to do that and found themselves staring at that tree with no idea on where exactly to look for the geocache.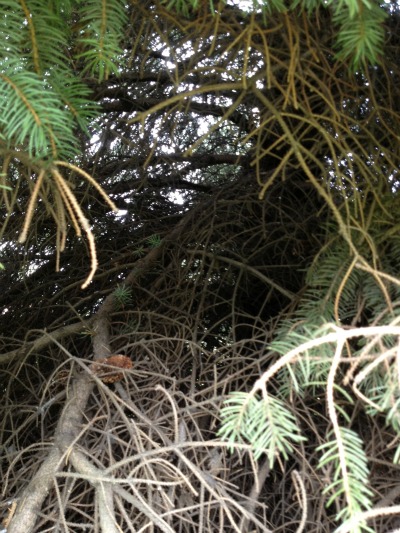 On the plus side, they found an unexpected treasure when they were looking: a bird's egg!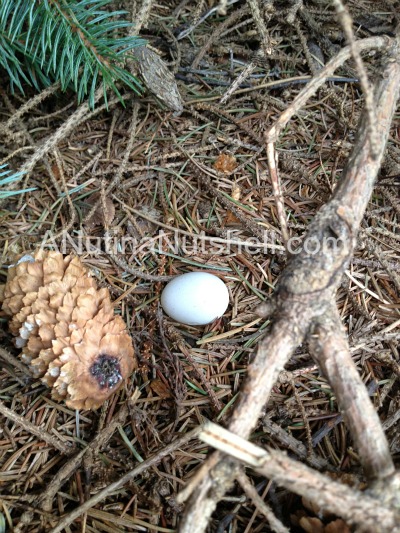 Since she had her mobile phone with her, she went back to Geocaching.com for the clue which said to look on the ground, under a limb.
And there it was!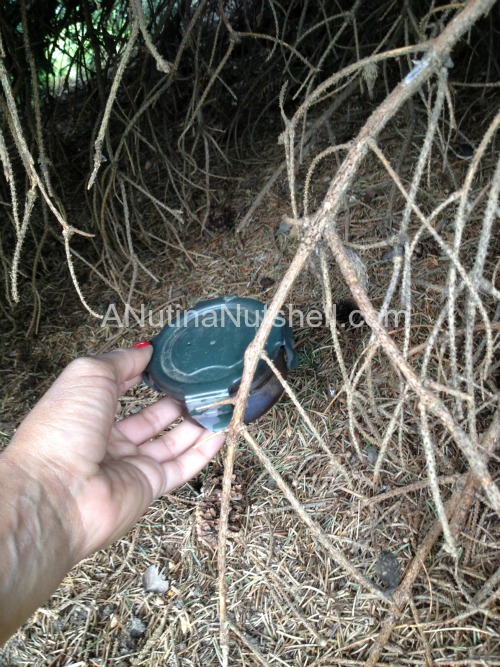 The geocache is a small waterproof container which opens and holds a simple treasure inside.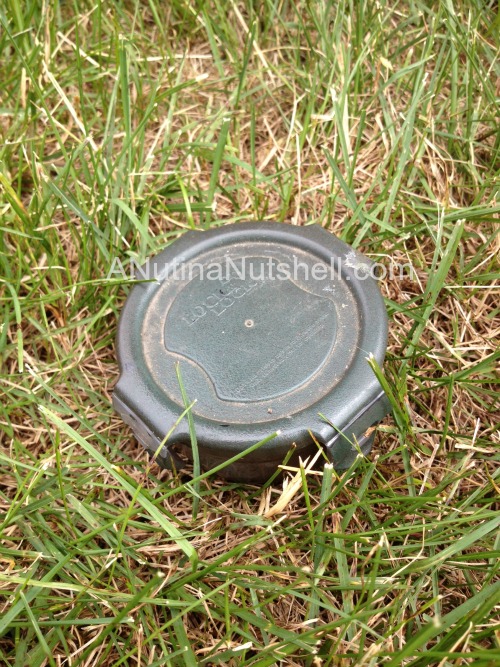 It had some instructions in case someone found it who wasn't a geocacher, and it had a logbook and little trinkets that other geocachers had left.
The rule is to leave something of equal or greater value if you take a trinket.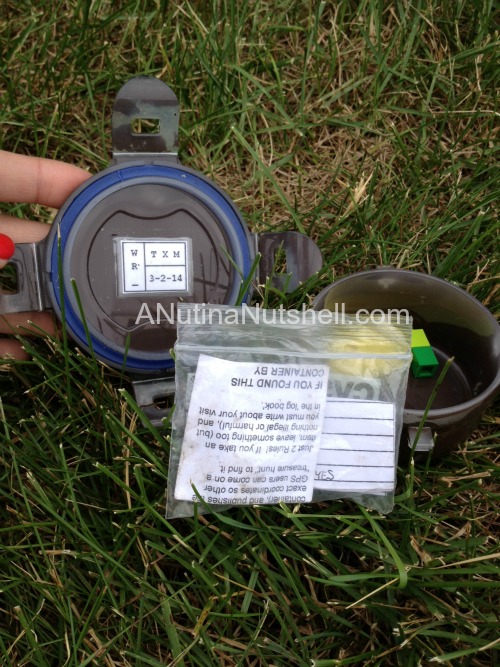 The geocache box was small so there wasn't anything valuable in it, per se. So she and her boyfriend decided to leave "their two cents".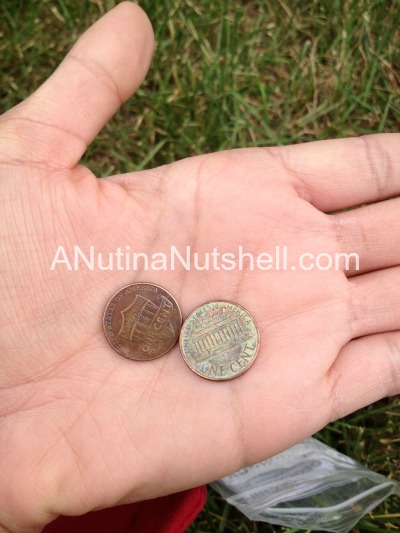 My adventure lovin' daughter got a huge kick out of finding her first geocache!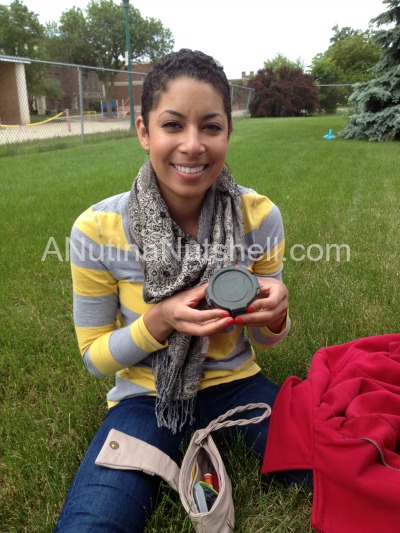 She loved the Explorist GC because it was super easy to use once she got the hang of it, and she liked that it's integrated to work seamlessly with Geocaching.com
The downside was that it runs on a regular battery (i.e. it's not rechargeable, has to be replaced).
Magellan Explorist GC

2.2-inch color daylight-readable screen

Pre-loaded with 999 most popular geocaches in the world, and is cable of holding 10,000 downloaded geocaches.

Intuitive navigation options

Free 30 day premium membership to geocaching.com

3-5 meter location accuracy

Store active "breadcrumbs" of your path during the day

Create and store up to 500 waypoints

Pre-loaded worldwide map

Suspend mode to conserve battery power (active battery life 18 hours – 2 AA batteries)
Do you think you'd like to go geocaching? Have you tried it yet?

My daughter received a complimentary device for review. No other compensation was received.