When I took my recent trip to the CHIMPANZEE premiere, we also had the chance to visit Florida EcoSafaris, and if you find yourself looking for things to do in the Orlando and Kissimmee area, this is a don't miss!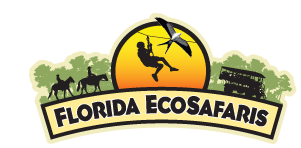 There are 4700 acres within the eco-ranch and wildlife conservation area, and there are four adventurous ways to explore it. You can take the Zipline Safari, Horseback Safari, Coach Safari, or pedal through the treetops on a Canopy Cycle.
We started out in the lodge where we all kinda figured out what we wanted to do that day.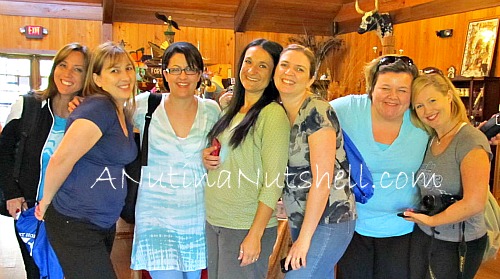 All but two of us headed out to the zipline adventures, and we had to climb waaaaaaaaaaaaaaaaaay up high.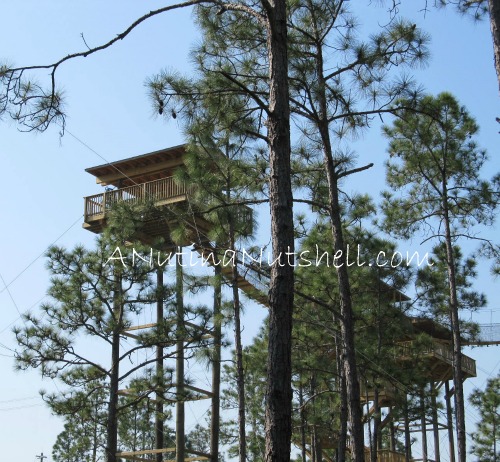 Once we got up there, we had to cross one of those crazy, wiggly bridges! FUN!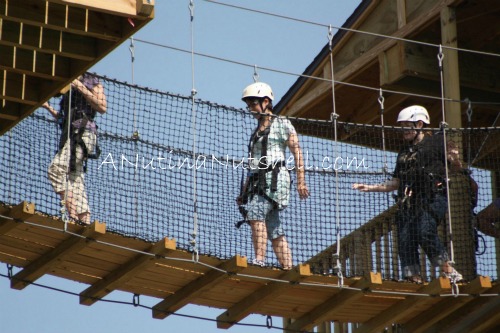 I decided to ride the Rattlesnake, the first zipline roller coaster in the USA!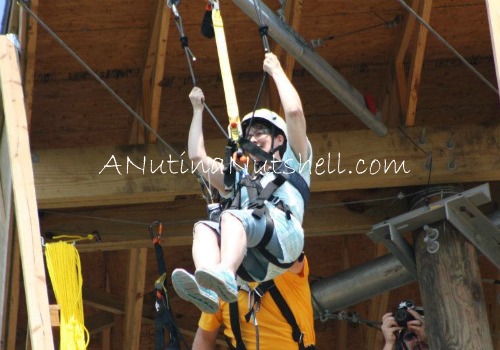 I started on a platform 65 feet up in the air, and then launched myself (ok, that guy totally shoved me with permission) down a 1000′ zipline cable track with fun swooping dips and curves that had me laughing and smiling the entire time.
Seriously, I was happy. I promise!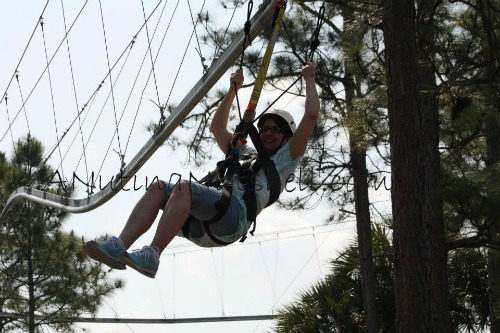 After I rode the Rattlesnake, peer pressure had me climbing back up to a 68′ platform for the Panther Pounce where you step off the end in a controlled freefall!
I don't have a photo of me doing it, but surprisingly, I didn't even hesitate. I just walked off the ledge and fell, and it was awesome!
No matter how adventurous or tame you are, there's something to do for everyone. Choose just one activity during your visit, or combine several to really take advantage of the experience!
I loved it, and I hope I get the chance to go back some day and try a few more activities!
The trip was part of a mostly expense paid trip made possible by Disney, Global Resort Homes, and the Kissimmee Convention & Visitors Bureau. All thoughts and opinions of the experience are my own.