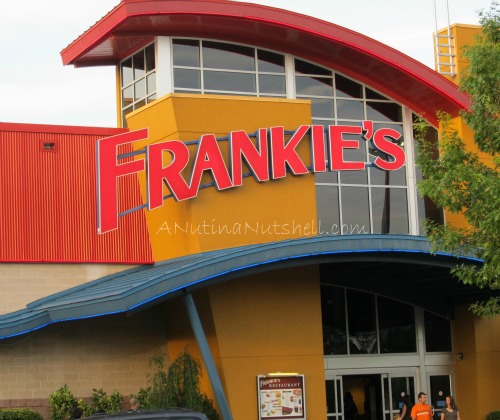 Holy cow, Frankie's Fun Park in Raleigh is busy. I went on a Saturday night, and it wasn't obnoxiously busy, but it was clearly a hopping place to be.
There were families, couples on dates, and just groups of friends and everyone was having FUN! I was there to play mini-golf, but first I had to check out all the other activities.
Most of the attractions are outdoors, but there's a huge indoor arcade with all kinds of games that spit out tickets redeemable for prizes. And there's a nice little restaurant in there also.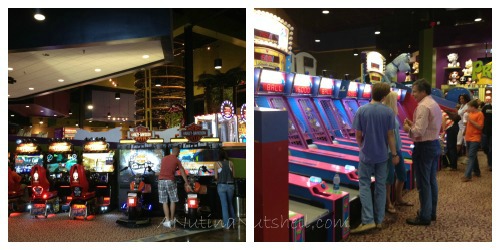 It was fun to stroll around outside and watch everyone enjoying themselves.
There's a simple harnessed ropes course called the Sky Trail which has several levels. It's nothing too fancy, but it makes a great introduction to the sport.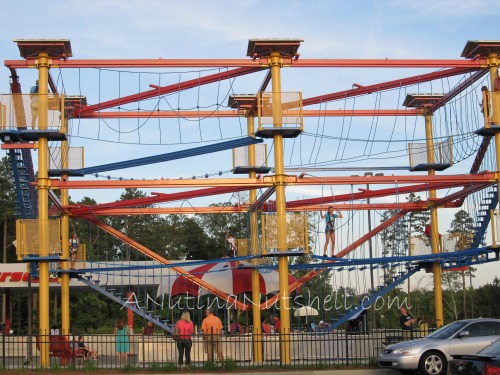 I was cracking up at how soaked people were getting on the bumper boats, because they each have hydraulic-powered water cannons!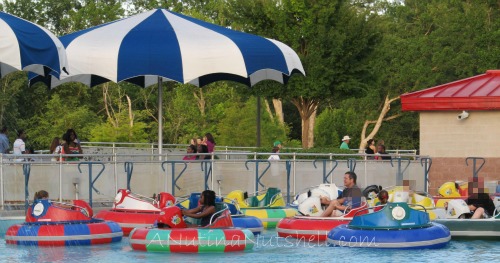 There are three different GoKart tracks: beginner, intermediate, and seriously crazy. (Not really, but kinda.)
This is the Rookie Track where beginning drivers start out. Everyone is safely secured in 5-point harnesses, and speeds are fun but reasonable.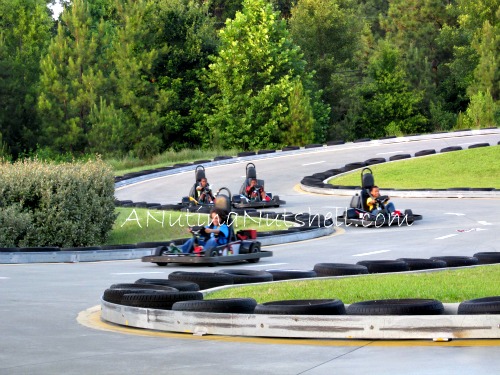 For intermediate drivers, there's the Road Course Track with faster speeds and scarier turns. I have to admit this one looked really fun!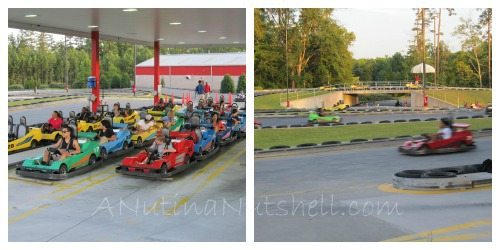 And then there was the Shamrock Slick Track for the daredevils. The cars have racing slicks on them, and they're flying over a track that has been slathered with an anti-friction formula.
It was super cool to see them spin out on the corners and stuff. It looked like a blast!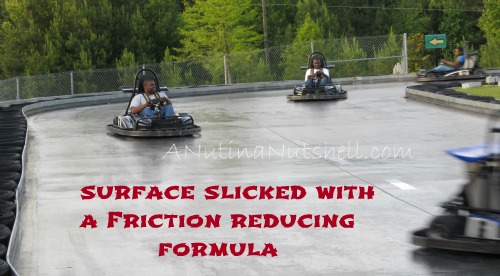 Time for mini-golf! Three courses to choose from.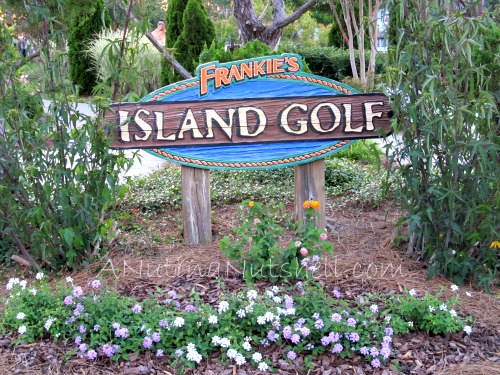 Would you believe I got four hole-in-one's and still lost?
I'm not bitter at all.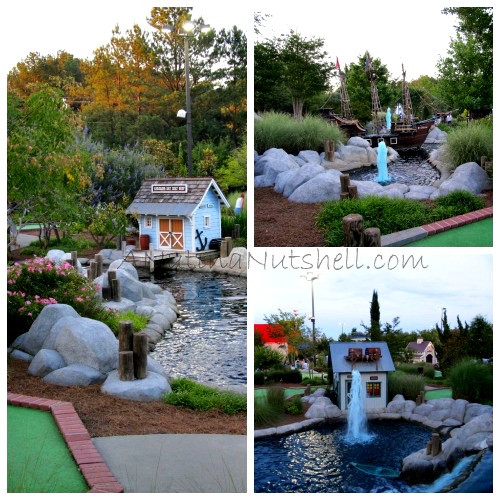 I had a great time. Maybe next time I'll ride the GoKarts. 😉