Let's talk gut reactions for a minute.
The digestive kind.
The older I get, the more unstable my digestive process seems to be, and I'm really not a fan of these changes. I'm starting to wonder if I'm experiencing a little bit of IBS. *hangs head* (Why do I find that so embarrassing to say?) I shouldn't be embarrassed, since 20% of U.S. adults have IBS symptoms.
Fact: Irritable Bowel Syndrome (IBS) is a serious GI issue that affects the large intestine (colon) and commonly causes cramping, abdominal pain, bloating, gas, diarrhea and constipation; there is no known cure or cause.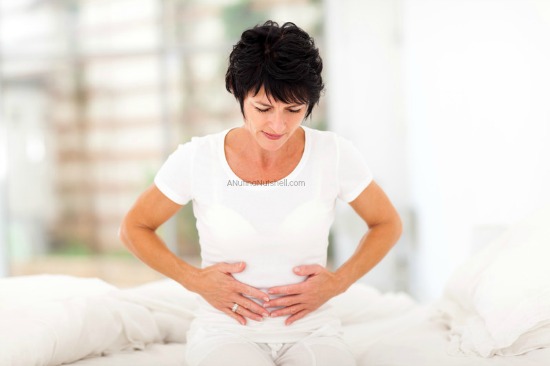 Digestive discomfort is common, y'all. But there are ways to manage IBS through a healthy diet and lifestyle, and eat foods that won't trigger symptoms. In fact, there are lots of family-friendly recipes that are also IBS-friendly!
This French Toast recipe I made the other day was delicious,and didn't irritate my stomach in the least. Woohoo!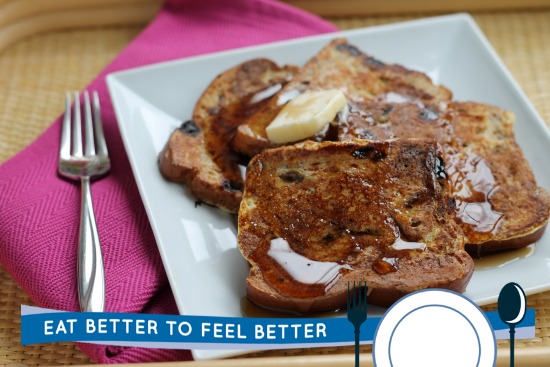 Of course, I'm also thankful for probiotics. Very thankful. ​
Fact: Probiotics are good bacteria or microorganisms that can mean the difference between having a healthy G.I. tract and an unhealthy one. They work in three areas of the gut: the microbial barrier, chemical barrier and physical barrier.
This is where VSL#3® comes in. It's a high potency probiotic medical food that is clinically proven in the dietary management of irritable bowel syndrome (IBS), ulcerative colitis (UC) and ileal pouch.
It's suggested that adults take at least one billion cells (CFU's) daily. VSL#3 has at least 112.5 billion CFU's, 10 times more potent than the average probiotic.
VSL#3® can colonize the gastrointestinal tract with beneficial bacteria, reduce gas and bloating from IBS and maintain remission in UC or an ileal pouch. I'm all for that kind of relief!
Keep in mind that it does need to be refrigerated to maintain potency, and since it's a medical food, not a supplement, it needs to be used under medical supervision.
Enter the VSL#3® Gastro-Nomical Giveaway!

You could win a $300 cookware set from Sur La Table, a leather recipe card book filling with custom recipe cards from VSL#3, a copy of Flavor without FODMAPs Cookbook: Love the Food That Loves You Back by registered dietician Pasty Catsos and a $50 pharmacy gift card to stock up on VSL#3.

Winners are announced weekly (one per week) on the VSL#3 Facebook page. For more information and to enter visit the VSL3 Facebook page
VSL#3® products must be refrigerated to maintain potency and are available at your local pharmacy. Look for VSL#3® in the probiotic aisle of your local drug store and bring the card to the pharmacist as it is kept behind the pharmacy counter in the refrigerator. ​
This is a product-provided, sponsored conversation that contains affiliate links. All opinions, text and experiences are my own. VSL#3 is a medical food and must be used under medical supervision.