Other than liquid pep (aka caffeine), I roll on empty all the way to lunchtime every day. Don't yell at me!
My tum-tum doesn't seem to hint that it's hungry all morning. I can't help it!
But the thing is that when it does get hungry, it goes from hungry to hangry in about 7.59 seconds, which when roughly translated in the truth-o-meter comes to about 15 minutes.
FEED ME!

And so I do.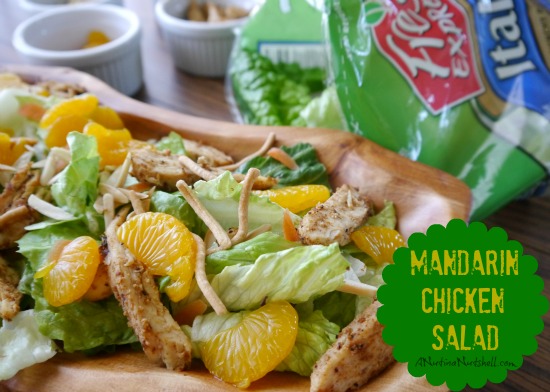 I almost always have bagged salad in the fridge because I'm not about to wash, spin, dry, and chop a head of lettuce every time I want some.
Psssht with a side of no way.
I want a healthy meal, but I want it to be easy and quick.
Helloooooooo, salad kit, and hey there, Fresh Express, cuz quality is as Fresh Express does.
Spill forth your fresh greens into my bowl, please!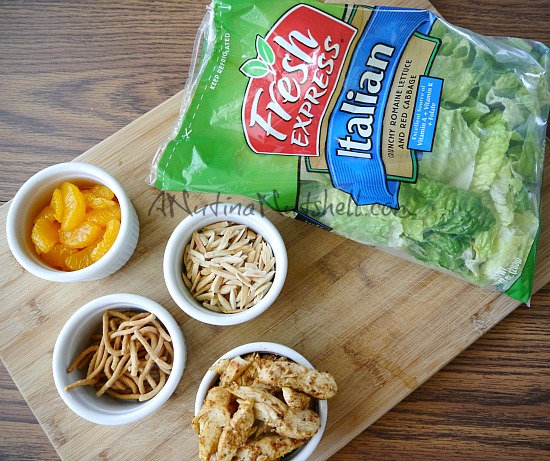 So basically y'all, I take some pre-cooked chicken strips and heat them in a skillet for a few minutes with a slap dash of seasoning o'er the top.
Then I fix up a right pretty bed of lettuce in a bowl, and sprinkle on some mandarin orange slices, toasted almonds, sliced carrots, a few chow mein noodles and a drizzle of ginger soy dressing.
And then I CHOW DOWN on my guilt-free and nutritious salad! All within minutes!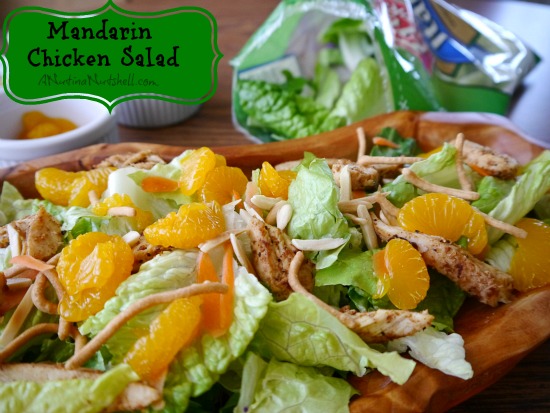 Do you make it easy by using Fresh Express too? What do you put on your salads?
I am a member of the Collective Bias™ Social Fabric® Community. This shop has been compensated as part of a social shopper insights study for Collective Bias™ #CBias #SocialFabric". All opinions are my own.