Last year, I got my first outfit from Fresh Produce Clothing – a dress and a cardigan cover-up. I absolutely love them, and I've probably worn the cardigan at least 25 times already.

They make such pretty casual dresses and clothing for summer! Plus they come in bright colors and playful, fun patterns just perfect for warm weather!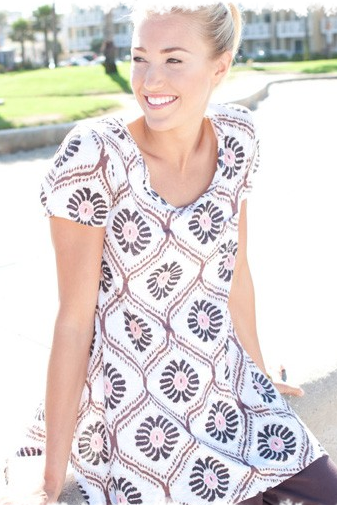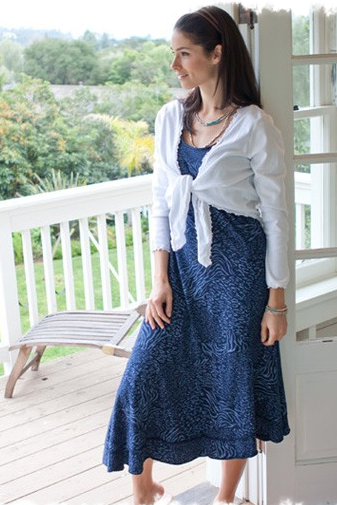 So, this year when I was planning my trip to Florida, I knew I wanted another one of their simple dresses to bring with me. I picked the Impromptu dress in this gorgeous Laguna blue color.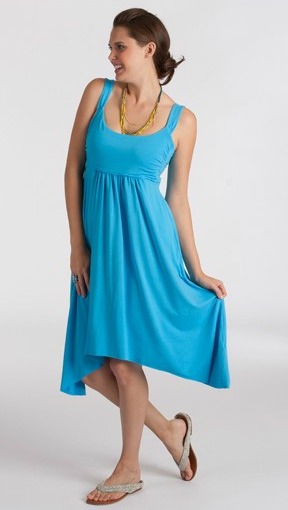 I just love the asymmetrical cut of the hemline, and mostly, I just love how it's so easy and breezy!
The dress is a rayon/lycra blend and has some slight gathering at the bustline. The back of the dress is smocked, and just for the heck of it, I decided to try wearing it with the smocked part in the front and it looked just as cute that way! So really, I'm getting a two-fer with this dress.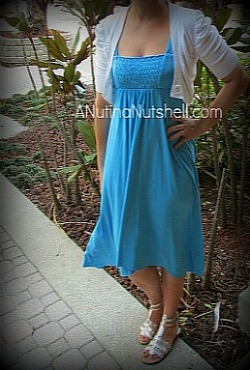 I wore it with flats in Florida, but it could easily be dressed up with a fun pair of heels as well.
Go Shopping! The Impromptu dress ($84) is available in 14 fun summery colors from Fresh Produce Clothing. And they ship to over 200 countries now!
I received the dress for the review, but my opinions and experience are solely my own.