Where you choose to stay when traveling has the potential to greatly enhance a vacation or put a pall over it, and I think it's one of the most important things to consider when making travel plans. I've stayed in many perfectly pleasant hotels, but when I'm traveling and come across exceptional properties like these two Galveston hotels, they deserve to be called out with their own post.
Galveston Hotels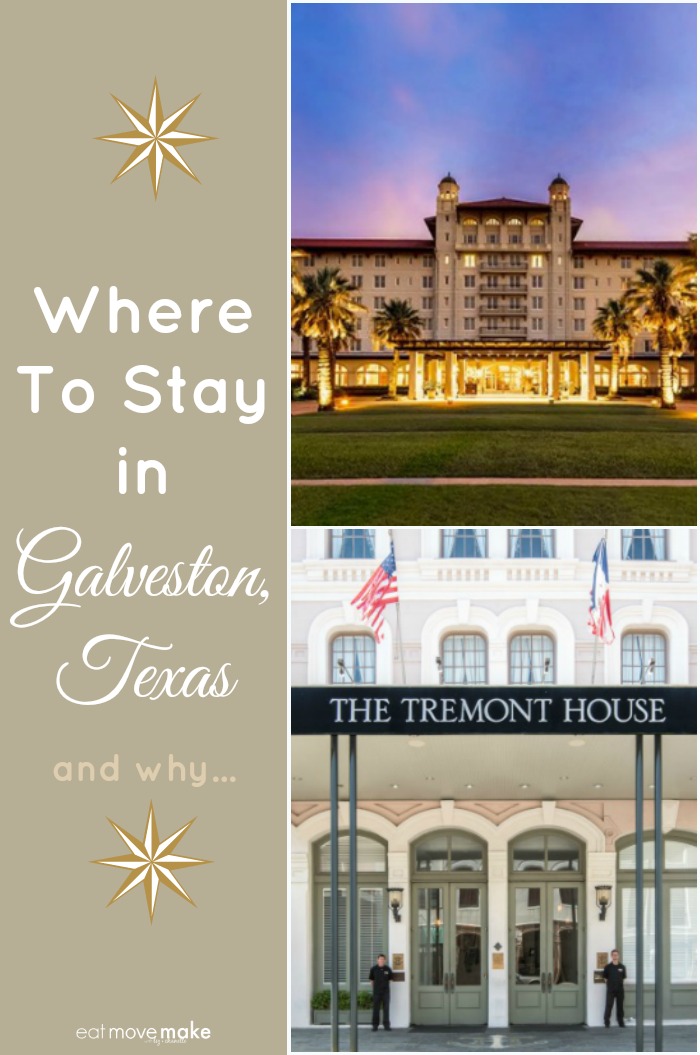 The Tremont House
(Website)
I loved The Tremont House in Galveston, absolutely loved it! The European-style boutique hotel is located in a historic building smack in the center of downtown, but the hotel itself doesn't feel historic… it feels mah-velous.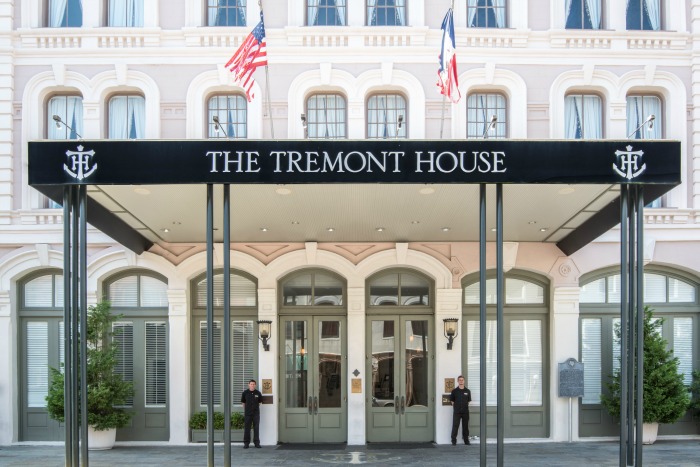 The sky-lit lobby opens into a bright, airy and inviting four-level atrium with lush palm trees, gentle piano music and comfy seating for conversation.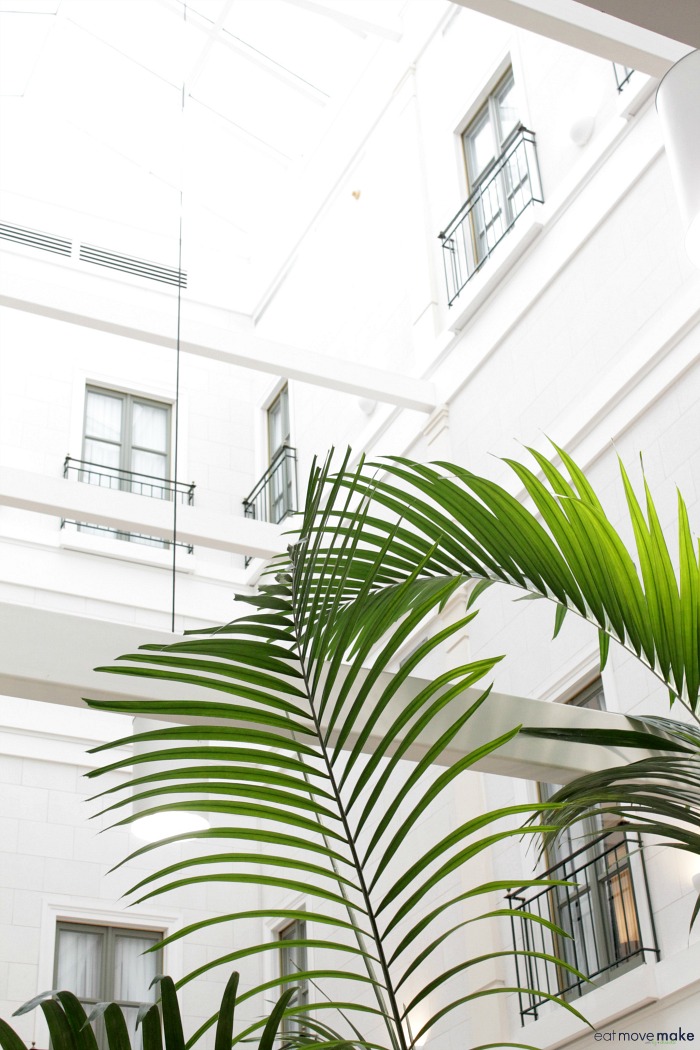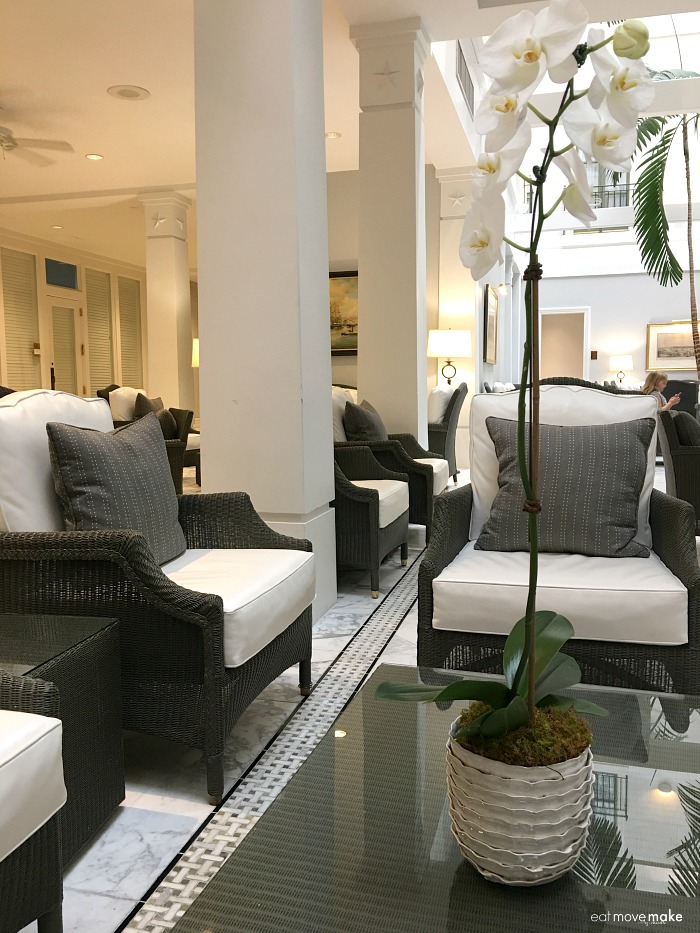 And the guest rooms are gorgeous! With high ceilings, hardwood floors, elegant furnishings and ultra plush and comfy beds, they're just what a weary traveler needs after a long day.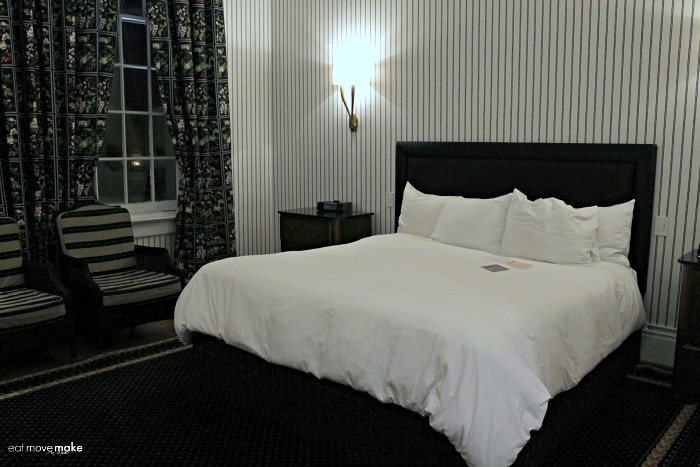 Another fun thing about The Tremont House is that its opening kicked off the first Mardi Gras celebration in Galveston, and it's been going strong ever since. The Boone Powell arch remains outside the Tremont House year round and is lit up nightly. Pretty neat!
Incidentally, The Tremont House is the only hotel in the heart of the historic Strand district.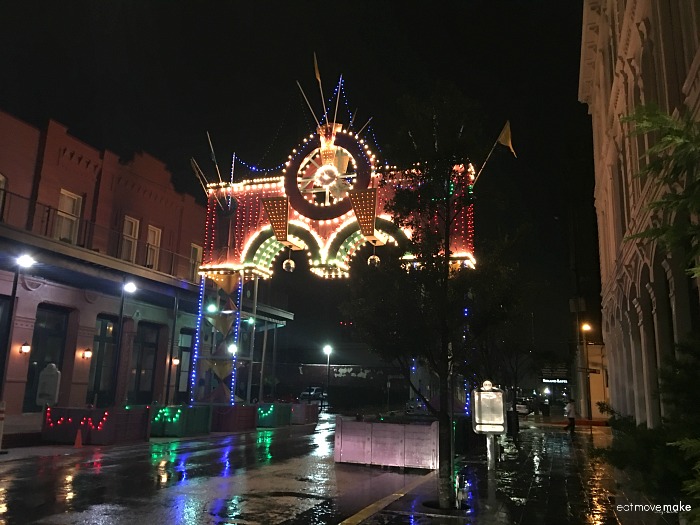 The Hotel Galvez
(Website)
To fully appreciate The Hotel Galvez, it's important to know that the Great Storm of 1900, the deadliest disaster to ever strike the U.S. mainland, nearly devastated Galveston, TX. And it was after that hurricane that Galveston erected a 17-foot high seawall, and raised the elevation of everything by as much as seven feet in certain areas. And when I say everything, I mean homes, streets, railroad lines, pipes, churches…literally everything.
Plans were made for a spectacular hotel to stand at the end of the seawall, and in 1911 The Hotel Galvez opened. Today the "Queen of the Gulf" is the only historic beachfront hotel on the Texas Gulf Coast, and it has been restored to its original grandeur including the windows, art and architecture, while providing all the modern amenities guests need today.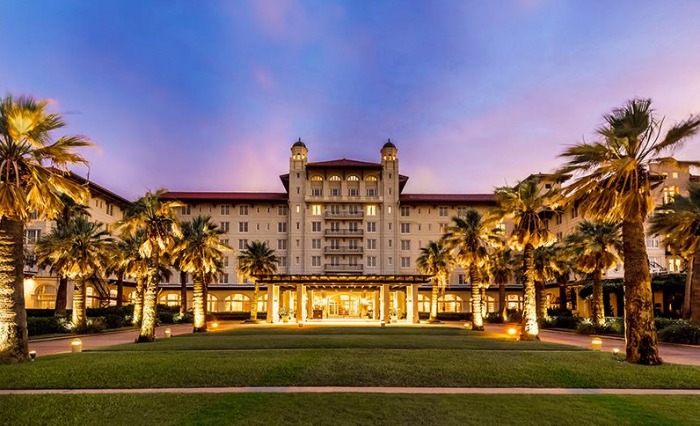 The Hotel Galvez offers an award-winning weekly Sunday Brunch from 11am-2pm, and if you ever have the chance to go, GO!
There's an incredible seafood station, a carving station with prime rib and other meats, a cook-to-order pasta station, made-to-order omelets and waffles, eggs benedict, fresh seasonal veggies, soups, salad, fresh fruit, cheese, breads, pastries and a huge selection of desserts. I'm sure there's more, but you get the idea. It has everything you could possibly want! Plus, you can sip on a mimosa or champagne.
It's no wonder brunch at the Hotel Galvez has become such a popular Galveston tradition. It's phenomenal.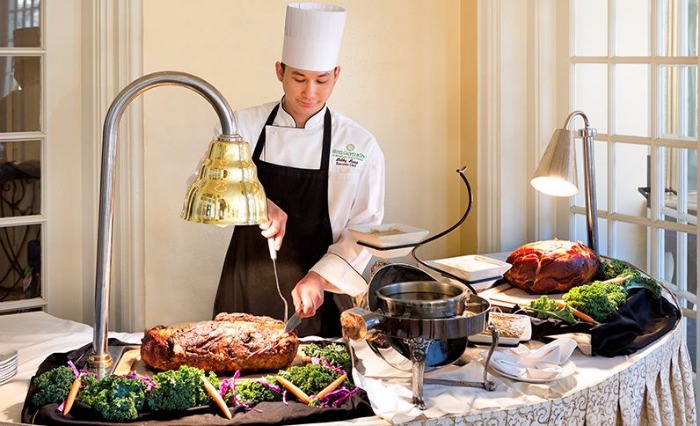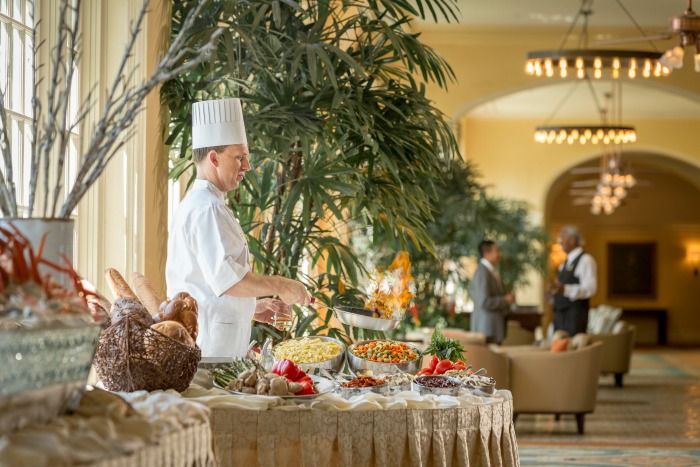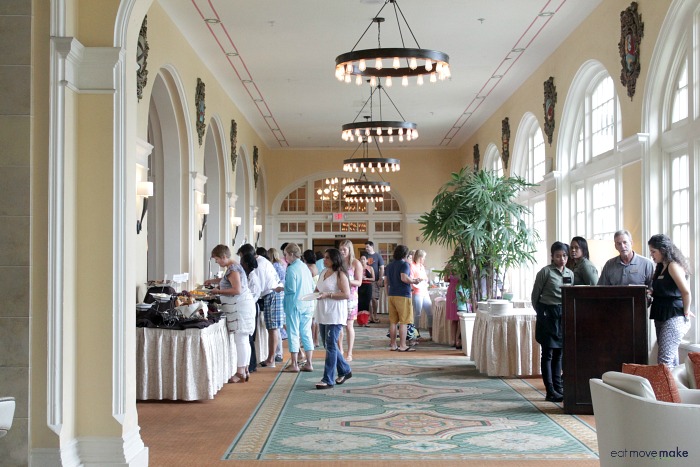 After you enjoy brunch, take the time to wander through the very large and beautiful public spaces. Look up and see the gorgeous mahogany beams on the ceiling supported by magnificent marble columns, and check out the bar. Oh the stories it could tell… it was in the original Tremont House hotel and then in the Old Galveston Club before finding its way to its current home in The Galvez.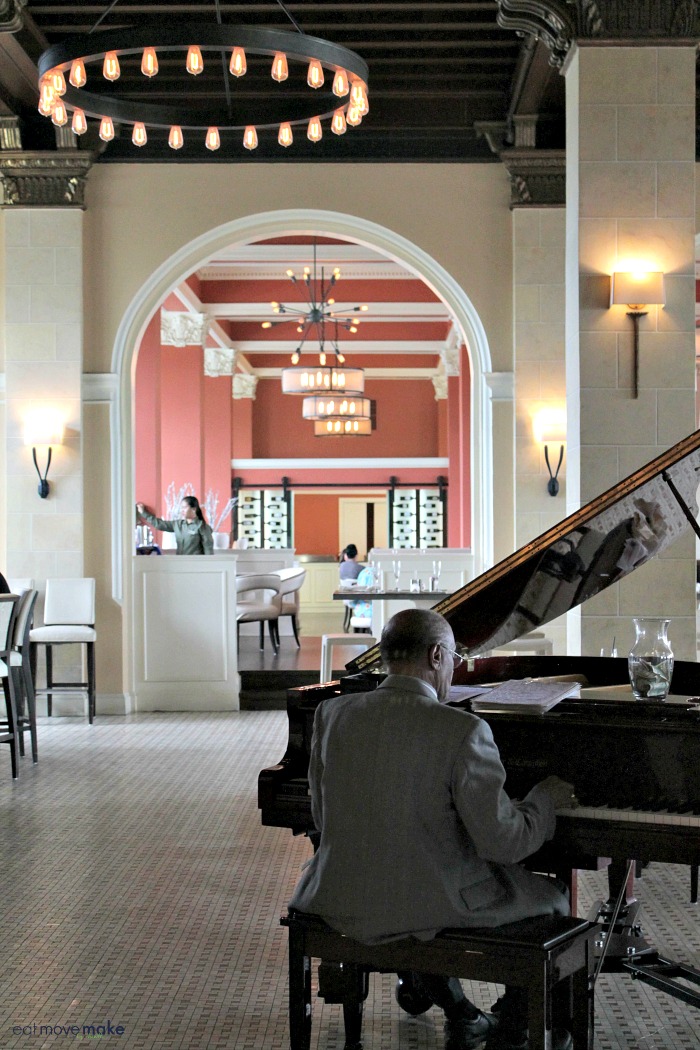 I also recommend walking through the Hall of History, where you can learn more about Galveston Island's history as well as that of The Hotel Galvez. Did you know Galveston started the predecessor to the Miss Universe pageant? It was called the International Pageant of Pulchritude.
More Fun Facts: St. Bernardo de Gálvez, after whom Galveston was named, never set foot on Galveston Island. He actually sent a surveyor named José de Evia. Interesting, yes?

Love ghosts? There are guest rooms in the hotel that are reported to be haunted, so if you love all things spooky, book one. There's also a haunted bathroom!

(Tip: Download the free Hotel Galvez app for a 25 minute audio tour or 20 minute ghost tour.)
For more information on Galveston, contact the Convention & Visitors Bureau, and keep an eye out for future Galveston Island posts. I visited as a guest of the city, and I've got more to share about this very special part of Texas.