I'm a Nature's Sleep ambassador and receive Nature's Sleep products to review. All opinions are completely my own.
There really isn't much I love more than sleep, and I sleep better than a baby. (Because babies are a snuffling noisy mess when they sleep.)
Once I'm in bed, I'm snoozing in seconds. It didn't used to be that way, because I sleep with these GIANT wrist sleep supports on my arms.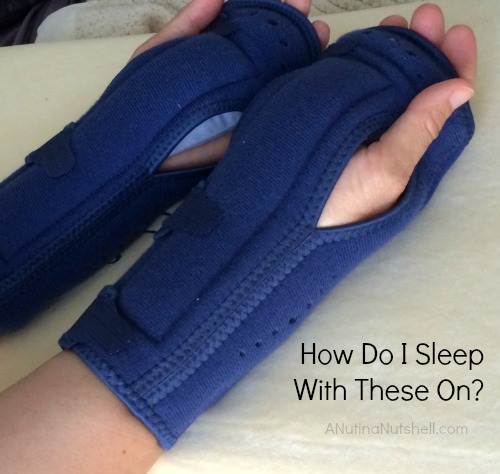 I can't bend my wrists, and I can barely move my fingers. It feels great! No really, it does. I have bad carpal tunnel syndrome, and they save my life, BUT they're bulky, awkward and hot. So I need ideal sleep conditions to forget I'm wearing them.
Fortunately, I sleep like a dead person (who's still alive) when I'm on my Nature's Sleep mattress and pillow. My kids make fun of me for it, because I I totally look like I'm in a coffin resting for the hereafter. (Just practicin' though.)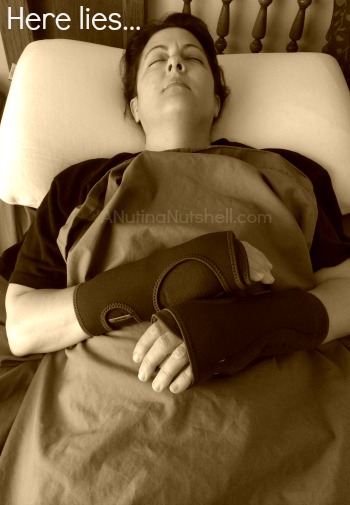 Wouldn't it be funny if they buried me with my wrist braces, for real? Ha! I'd love it. 🙂
____________________
Don't you wish you could get a good night's sleep too? Submit a picture showing why YOU need a good night's sleep and you could win a Nature's Sleep mattress! Visit naturessleep.com/photo-contest by June 15th to enter! (Contest has been extended!)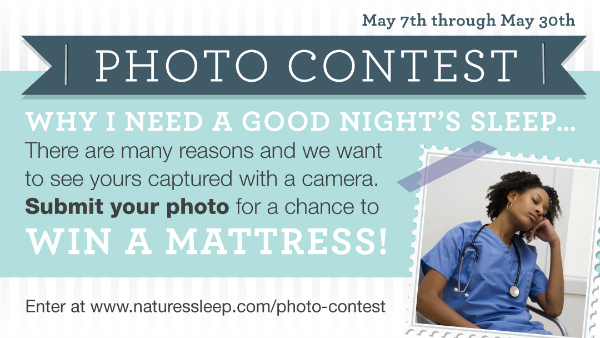 If you just can't wait to win, make sure you take advantage of the Nature's Sleep 35% off sitewide discount right now! Use code NSPHOTO now through May 30.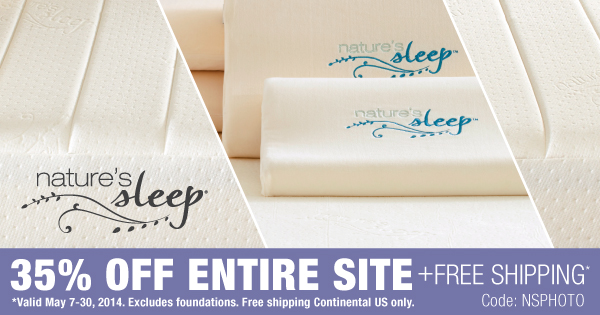 Don't Forget the Twitter Parties!

Don't miss the #NaturesSleep Twitter parties every 1st and 3rd Tuesday of the month at 1 pm Eastern time.

June 3 – Camping tips & tricks
June 17 – Glamping with Nature's Sleep

Follow @NaturesSleep and use the #NaturesSleep hashtag on Twitter.
What's preventing you from getting a good night's sleep?