I've been giving my kids care packages over the last ten years, and one thing I can't do is go small. Pretty sure my kids are happy I err on the side of a lot. So when challenged to create a gift card pairing at Kroger, I knew I could do it, but I also knew I couldn't rein it in.
Go big or go home.
And so I went shopping for a thing or several to go along with a gift card.
First of all, could Kroger have any more gift cards? Trust me. There were even more displays than this. If you're looking to find a gift card, this is the place to go! Wowza.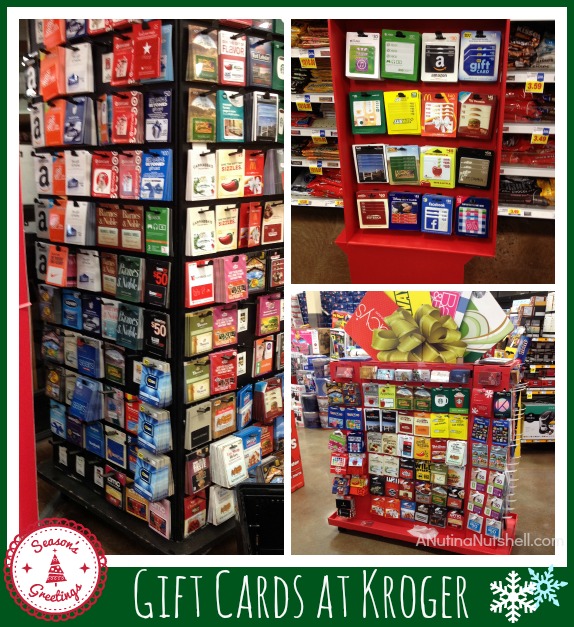 My challenge had me start with a $25 iTunes card….and GO! I was off and brainstorming.
I thought about all kinds of options, the straightforward choice being a pair of headphones or earbuds or some such.
No, Captain Obvious, no can do.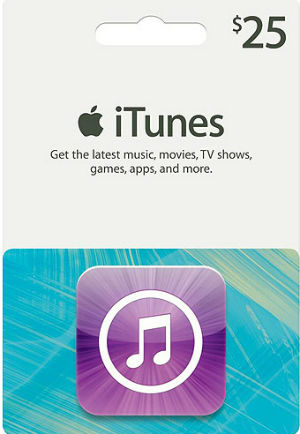 I thought about a rainy day/snow day basket and I still kinda like that idea, but here's the thing. I personally don't listen to music on a rainy, snowy OR sunny day at home. I only listen to music when I'm in the car.
A-ha! A traveler's gift basket for road trips! YES!
And so I put together a gift basket of goodies that would be wonderful to have on a long car ride, and I found everything at Kroger.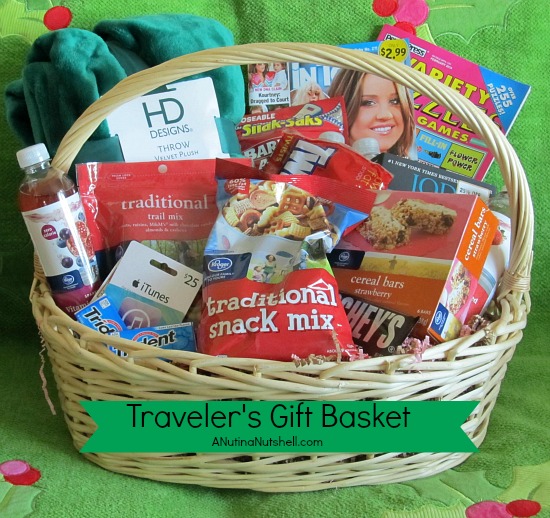 What's inside? 
$25 iTunes gift card
Cozy blanket
Fruit and nut trail mix
Chewing gum
Animal cracker cookies
Celebrity gossip magazine
Candy bar
4 bottles of sparkling water beverages
Traditional snack mix
Puzzle book
Box of cereal snack bars
Popular novel
Bag of Twizzlers
A little music, puzzles to solve and things to read, a soft blanket and some snacks and drinks — I'd say we're ready for a road trip!
Thanks Kroger for the gift card pairing challenge, and for having so many great ideas in-store for add-ins. I'll be back for my stocking stuffers. 🙂
What kind of gift card would you choose to put together with a gift basket?
Kroger/Banner asked me to create a post about gift card pairings and provided me with gift cards to thank me for my post and participation.