Deck the halls and jingle the bells! With the arrival of Black Friday and Cyber Monday, we'll be officially launched into the annual shopping and spending season.
But since it's also the season to inspire giving, December 3, 2013 marks Giving Tuesday.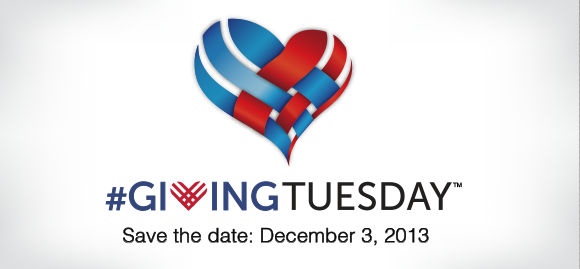 Giving Tuesday is a day to celebrate giving, and a call to action to give more, give smarter and put personal philanthropy back into the giving season.
There's no right or wrong way to give. We can only do what we can do. Whether it's a gift of money, time or kindness, it matters.
I certainly don't have the budget to give money as freely as I would like, but it does my heart a world of good when I do something.
I remember when I made a donation to the homeless shelter in my town and I arrived just when the doors were opening for the evening and residents were arriving.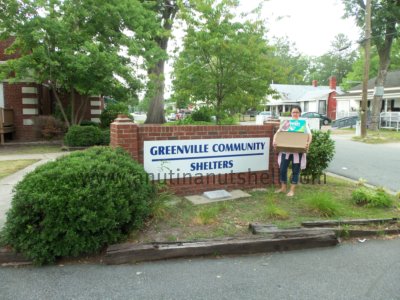 I knew they needed toiletries like deodorant, soap and lotion desperately, so I had put together a bunch of supplies along with a pack of diapers.
(I'm not sure of the rules everywhere, but my shelter isn't allowed to provide diapers to their residents from their funding, so they rely on outside donors for that.)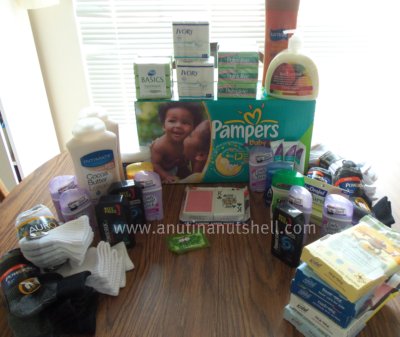 The mother who needed those diapers came right up to me with excitement and to express her thanks and gratitude. It was such a small donation on my part, but it made a difference to someone who desperately needed an item most of us take for granted.
That was two years ago, so for #GivingTuesday this year, I'm bringing an even larger box of supplies to the homeless shelter. It's what my heart wants and my soul needs.
Let's unite to give on Giving Tuesday. Together it becomes extraordinary.

Giving for the sake of giving.
How do you prefer to give back? What will you be doing this year?
I am partnering with The Motherhood as they launch their "12 Days of Giving" leading up to Giving Tuesday. Visit their site to follow along with their efforts and find more information on Giving Tuesday.