Although my baby days are behind me, I still think it would be fun to design a dream nursery! Whereas I decorated in traditional pinks and blues before, if I were to have another baby now (*gasp*), I would be way more creative with color!
But how does one narrow down the rainbow of paint color options?

This is a great place to start looking for paint color inspiration and tips!
Baby Nursery Color Quiz
Answer just a few multiple-choice questions on your personality and lifestyle, and the site will suggest color schemes that fit best for you and your baby! Discover the nursery color that you and your baby will love with Baby Room Colors from Glidden® Paint, as seen in What to Expect When You're Expecting (only in theaters).
I made it easy for you to take it by embedding it right here! 🙂
I took the quiz myself for the heck of it just to see what color palette my dream nursery would be, and I love the colors it came up with!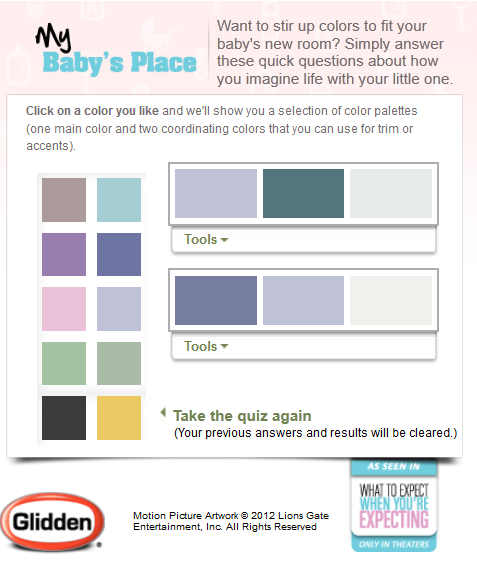 Glidden Paint $2500 Giveaway!
Right now through June 7th, you can enter the Glidden sweepstakes on Circle of Moms to win a $2500 Walmart gift card which you can use to paint and furnish the nursery!
To enter, decide which of the three nursery mood boards you like the best, and vote for your favorite!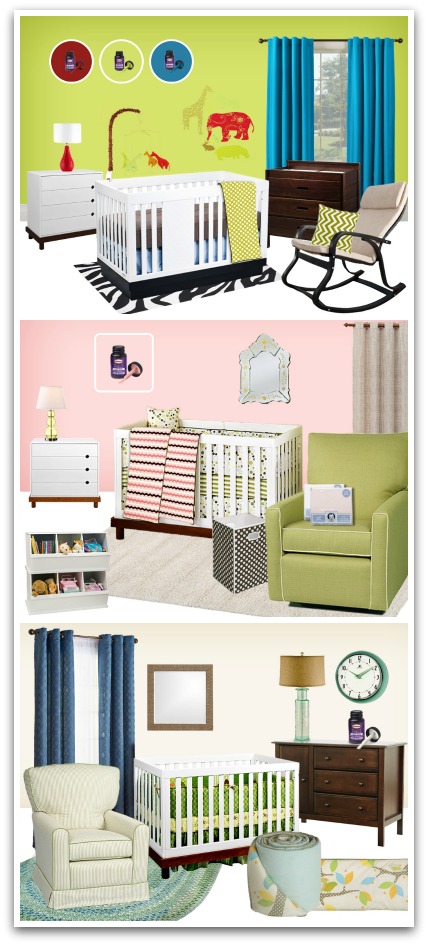 Visit the Dream Nursery giveaway blog post to vote and enter the giveaway, see the rules, and to find more information on the products featured in the mood boards.
I have been sponsored by Glidden brand paint to write this post but the thoughts and opinions expressed are my own.