I was about to stay in a Florida vacation home for the first time, and I'll be honest; I wasn't sure I would like it.
But then I remembered a week-long trip we took to San Diego with our 9-month old baby girl where we stayed in a hotel. We got a nice comfy bed, but she got the big sitting room with the TV, the windows, the refrigerator, and the door to escape the prison she unknowingly created for us.
I ain't doin' that again. Evah.
So I changed my attitude, and began to look forward to my upcoming stay at this Global Resort Homes property in Windsor Hills, just 1.5 miles away from Disney World.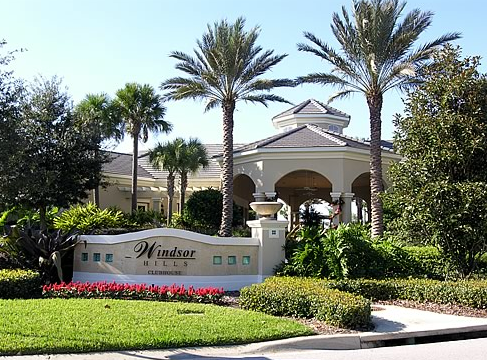 And when I walked inside, I knew this was the way to vacation. It was light, airy, and spacious with 6 bedrooms and 4 bathrooms. (Available options consist of 2-bedroom condos to 7-bedroom homes.)
We had seven people staying in the house, and four of us used the same bathroom every day.  You'd think that would be a disaster, but the bathrooms are designed so that several people can be showering, pottying, and beautifying all at the same time while still enjoying individual privacy.
It's a beautiful thing.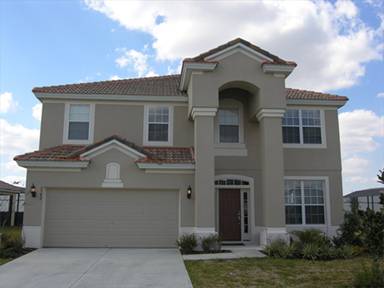 We spent quite a bit of time gathered in the kitchen area which was fully stocked with cookware and gadgets, so it was easy to whip up meals and snacks with the food we bought at the grocery store.  There was also a full-sized pantry which we stocked with our must haves for the week.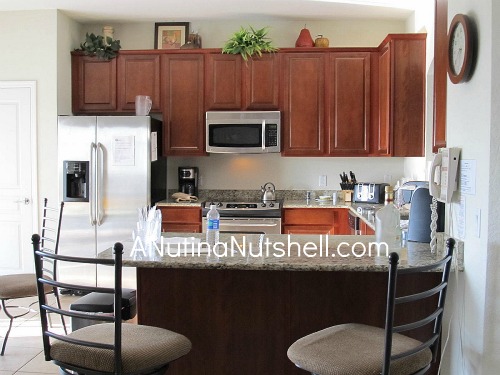 There was a cozy little eat-in kitchen area which looked out onto the pool area, but there was also a formal dining room. We had a lot of people visiting our house over the week, so it was nice to be able to spread out a little bit.
We had two different living areas, one next to the kitchen and one in the front of the house. Both of them were cozy, comfy, and inviting, and at any given moment, someone was curled up on a couch or a chair somewhere.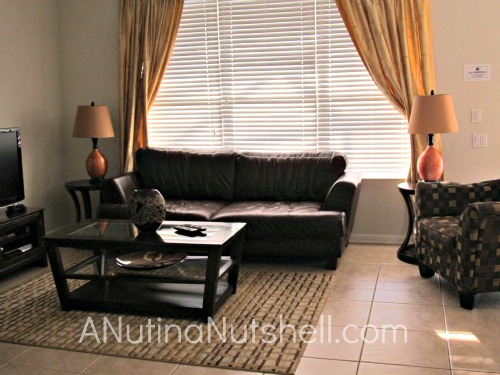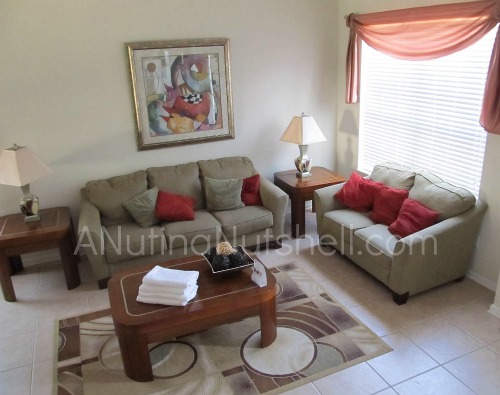 One of the neatest things about the place was the private screened-in pool and hot tub. There were several people who took advantage of that on a nightly basis!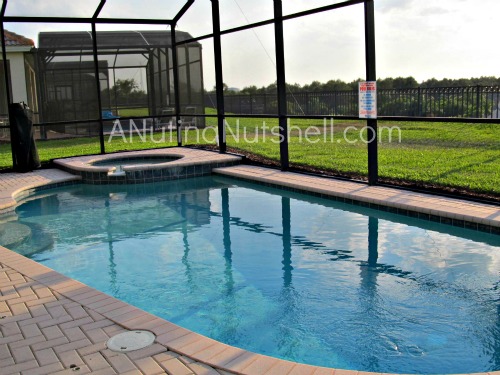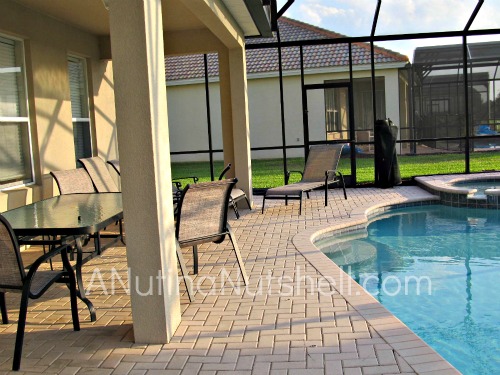 You know what else was magnificent about staying here?
It's not a time-share property, which means there was no excruciating sales pitch to sit through. In fact, guests won't even be in contact with anyone from Global Resort Homes, unless they want to arrange for an extra service like shuttle transportation to area attractions, a personally prepared in-home dinner from A Chef of Your Own, or housekeeping services.
And speaking of housekeeping, it's not necessary, because there's a washer and dryer in the home. Oh yes, it's true. Plus, there's daily trash pick-up from a discreetly located bin outside your front door.
Told ya it was like home!
I've already decided that the next time I head to the Orlando/Kissimmee area I'll be staying in a Global Resort Homes property again, and I can't wait!
As of today, prices range from $122-292 per night (dependent on the property you select), which is an extremely reasonable rate for the area, especially with the included amenities and comforts.
For more information and to book a stay at Global Resort Homes:
Website: www.globalresorthomes.com
Facebook: www.facebook.com/globalresorthomes
I stayed at a Global Resort Homes property as part of a Disney blogging event, and although the stay was complimentary, I was not obligated in any way to write a positive review. These are my honest opinions of the experience.