I believe I've mentioned this a time or thirty, but Olive Garden is my favorite restaurant in the world. Yes, the world. 
So I'm in there several times a month and for every event, holiday, season, catastrophe and excuse I can think of to get there.
Love me some OG.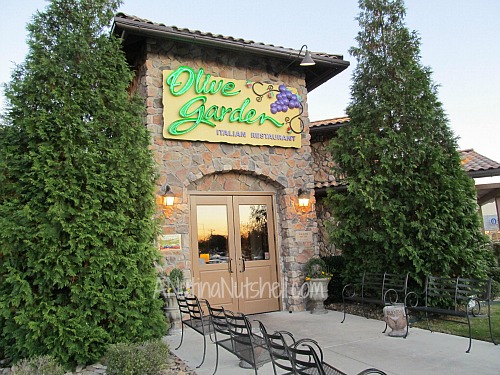 But I normally dine in and roll out. I very rarely do the Olive Garden To Go thing because if I have to go inside to pay anyhow, I might as well eat there, right?
Except last Friday. I did both.
Dinner Today, Dinner Tomorrow.
Two times the yum, but first things first.
Dinner Today.
I ordered one of the classic meals, Spaghetti with Marinara Sauce, and it was spec-tac-u-lar. But, I took half of that monster home, obvy.
Holy humongous?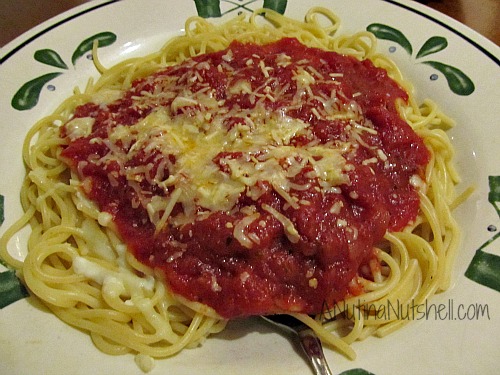 Naturally there were several (or more) bread sticks and a bowl of salad invited to dinner as well.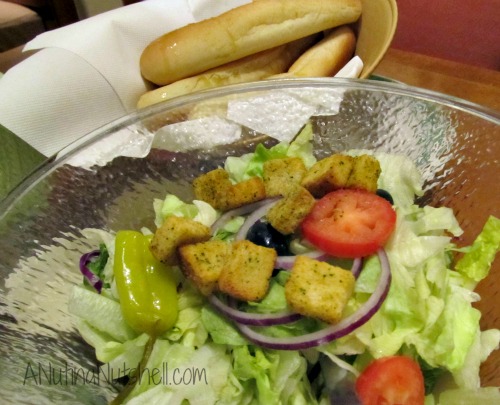 My friend ordered the Spaghetti with Meat Sauce and added some meatballs on the tippy-top.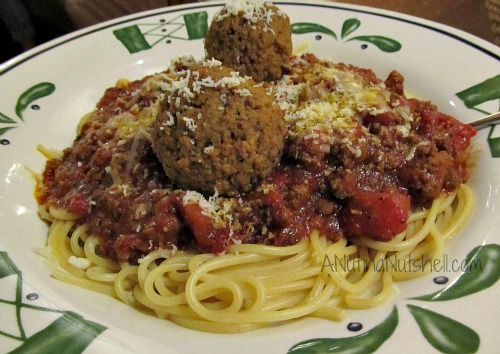 Dinner Tomorrow.
We each picked another meal from a select list to take home and enjoy the next day! (Both meals together for just $12.95. Score!)
Entrées include:
Lasagna Rollatini with Meat Sauce
Mezzaluna Ravioli with Five Cheese Marinara
Spaghetti with Four Cheese Meat Sauce
Five Cheese Ziti al Forno
Fettuccine Alfredo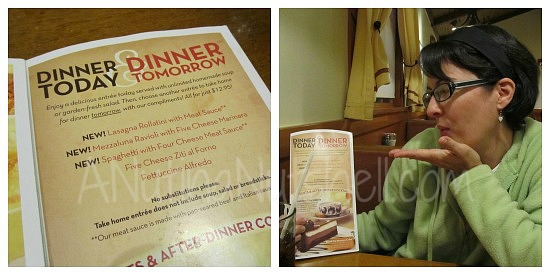 I picked the Mezzaluna Ravioli with Five Cheese Marinara and my friend picked the Five Cheese Ziti al Forno. In less than five minutes, the ready-to-cook meals were at my table.
And yes, they're ready to cook, not already cooked. (Well, the pasta is cooked of course, but the meal is refrigerator-ready.) That surprised me at first, but then I realized how smart that was.
The cheese on top will melt for the very first time at home. No reheated leftovers.
Go Olive Garden!
And so I went home with dinner today in my belly, and dinner tomorrow in my hand.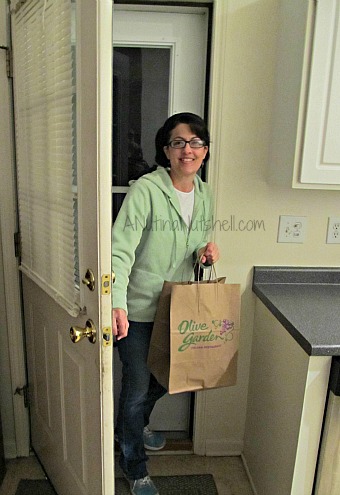 The next day after a few minutes in the microwave, I had a dinner that was every bit as good as if I'd eaten it fresh at the restaurant.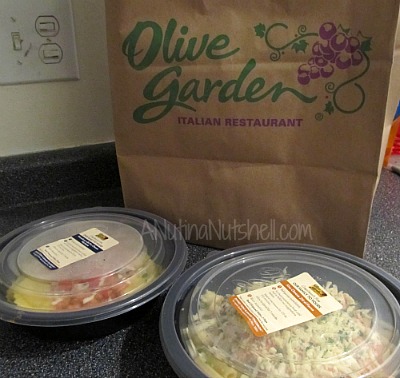 Magic. Olive Garden magic.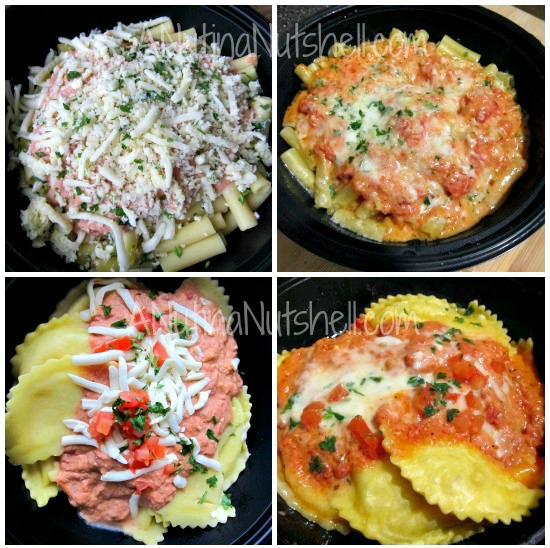 Talk about making a busy weeknight a little less hectic and a lot more enjoyable!
 What do you love about Olive Garden?
Olive Garden provided a gift card so I could try the new To Go options. Just don't tell them that I would have done it anyhow. 😉 My Olive Garden love is forever.