My son has always loved playing video games, and since I used to play them myself in The Legend of Zelda days, I totally understand the appeal. In fact, I think there are some very good reasons to play video games.
Playing video games helps develop creativity, problem solving skills, strategy techniques and the ability to anticipate consequences.
It lets kids who may not be athletically inclined experience the joy of competition in an environment that is comfortable for them.
It's also less isolating and more social than we realize, as it gives kids something to talk about and do together. As they play, they learn how to communicate, how to be patient and how to develop leadership and teamwork skills. Whether they're playing with friends in the same room or "virtual friends" online, they're practicing social skills each time they gather to play games.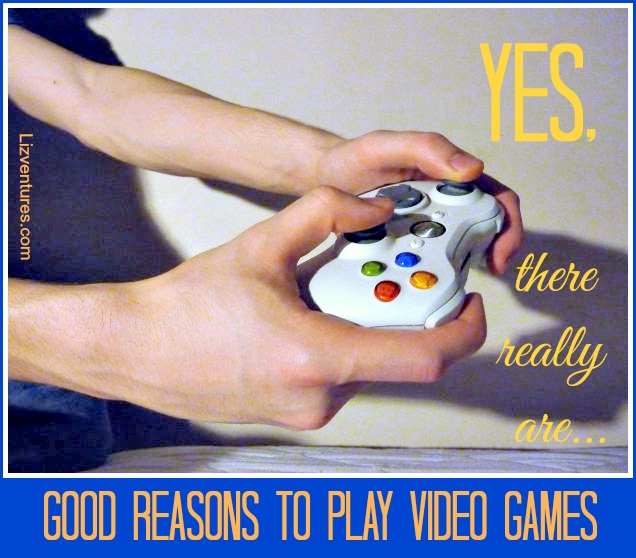 I think where we parents take issue with it is that it seems to be all they want to do, and in my son's case, that was largely true, but he liked what he liked! However, I chose his games carefully, limited his play time and made sure he had more of a life off the game console than on. But when he played, I just let him play. He loved it, and I loved seeing him thrive and develop skills that he's taken forward in life.
So yes, there are good reasons to play video games!
But, I found an even better reason to play video games – playing for charity!
Kicking off this month is the second annual St. Jude PLAY LIVE event, the video game charity program that lets video game enthusiasts play their favorite games while making a difference in the lives of some very sick children at St. Jude.
Professional gamers Panser, MANvsGAME, ZombiUnicorn, Ellohime and others recently visited St. Jude to launch PLAY LIVE and spend time with the patients. The patients challenged the pros to matches, decorated cookies and just spent some time hanging out like kids do.
PLAY LIVE has garnered huge support from GameStop and Twitch,  so gamers also have the chance to win prizes!
This year's grand prize is an all-expense paid trip for two to the 2015 GameStop Expo, September 3 in Las Vegas. Weekly prizes of gaming systems and GameStop gift cards are also available, and GameStop is matching up to $30,000 in donations raised for the hospital! Participants also can earn prize rewards from DXRacer, Origin PC, Razer and Steel Series.
Additionally, student players can earn 10 service hours per $100 raised through St. Jude PLAY LIVE, and every dollar raised helps more kids fighting for a chance at life, and helps ensure that no family is billed while at St. Jude for treatment, travel, housing or food. St. Jude believes that families shouldn't have to worry about anything else but getting their sick child well.
That's what it's really all about.
Here's how to be a part of St. Jude PLAY LIVE:

Sign up at playlive.stjude.org

Set a fundraising goal

Share the program with friends and family

See how much you can raise while playing your favorite video games.
So when it comes to good reasons to play video games, I think playing for the kids of St. Jude through PLAY LIVE shoots to the top of the list. Don't you?