Partnered post about graduation announcements with Tiny Prints and Find Your Influence. All opinions and excitement are my own.
My baby is graduating from college!!! 
It's been a long, long, loooooong road to graduation for my son, but he's finally there!  Why are kids expected to choose a major at 17 or 18 years old? So many of them are simply making their best guess at it, and in my son's case, a directional switch mid-stream meant a university change. Basically he started over.
So six years and all types of blood, sweat and tears later, the diploma is within reach, and I couldn't be more excited! I know he's about had it with learning. 😉
It's graduation time!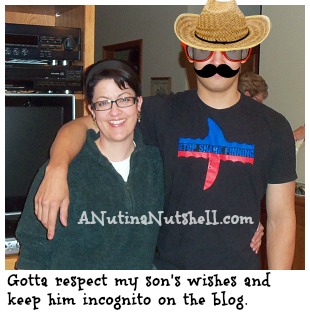 Picking out graduation announcements from Tiny Prints was pretty awesome, I have to say, and it was easy to find the perfect design. Tiny Prints is known to be a premium online stationery brand, and they have beautiful trend-forward options.
New this year are some gorgeous hand-stamped silver and gold foil designs. The metallics are so pretty!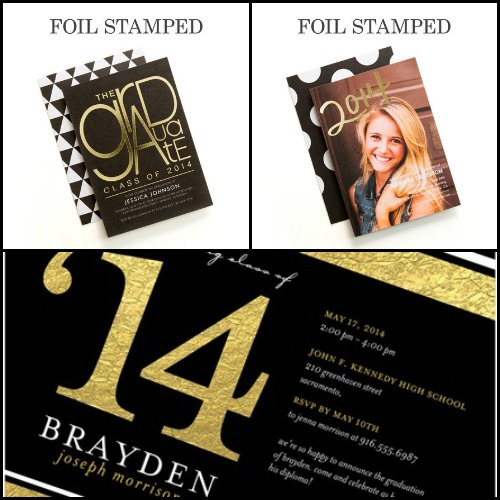 My son is more of a low-key guy though, so I went with something that celebrated his moment with simple, classic elegance.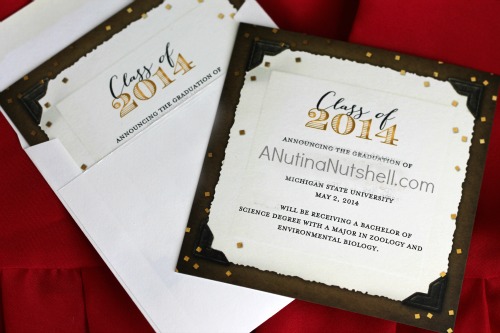 I'm so freakin' proud of him though; I can't be understated about that!
Aside from the oodles of graduation announcements, there are personalized thank you cards for the graduate to express gratitude to his mom, family, his mom, friends, his mom, teachers, etc. And his mom.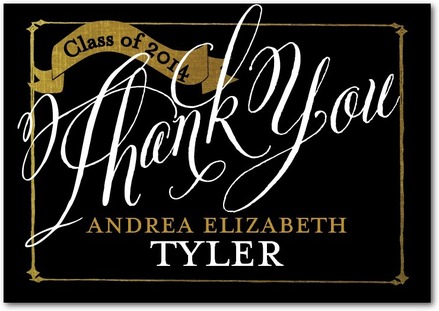 There's also something I hadn't seen before: graduation advice cards. Have them available at the graduation party so guests can write their thoughts to the graduate on them. Isn't that a cool idea?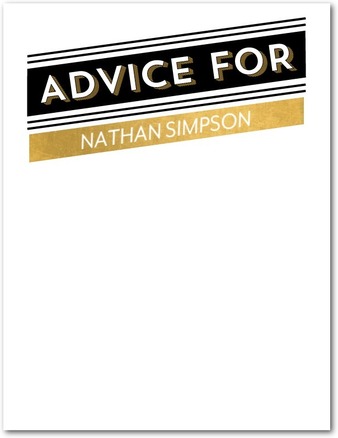 And if you're looking for personalized gifts for grad, you'll even find iPhone and iPad cases. Who knew?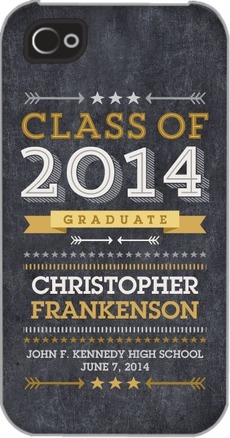 But anyways, bottom line is that graduation, be it high school, college or even kindergarten is a big dang deal to the student and their loved ones, so choosing the perfect graduation announcement is important. It's a sentimental (and sometimes bittersweet) transition in life.
However, after six years…. there's a bit more celebration than anything else. 🙂
Congratulations, baby. You did it!
What type of graduation announcements would be most appealing to you? Would you include a photo or not?