This Greek-inspired spinach pie recipe post is in partnership with Universal Pictures Home Entertainment.
I'm soooo excited about this recipe because it was inspired by the movie Mamma Mia! Here We Go Again which is available on digital now, and available on Blu-ray & DVD October 23rd. I can hardly wait to get all my girlfriends together for a night of singing, dancing and eating.
I'm sort of on a kick with theming my movie snacks to the movies I watch. It adds another layer of fun to the experience.
And this savory Greek-inspired spinach pie goes perfectly with the movie!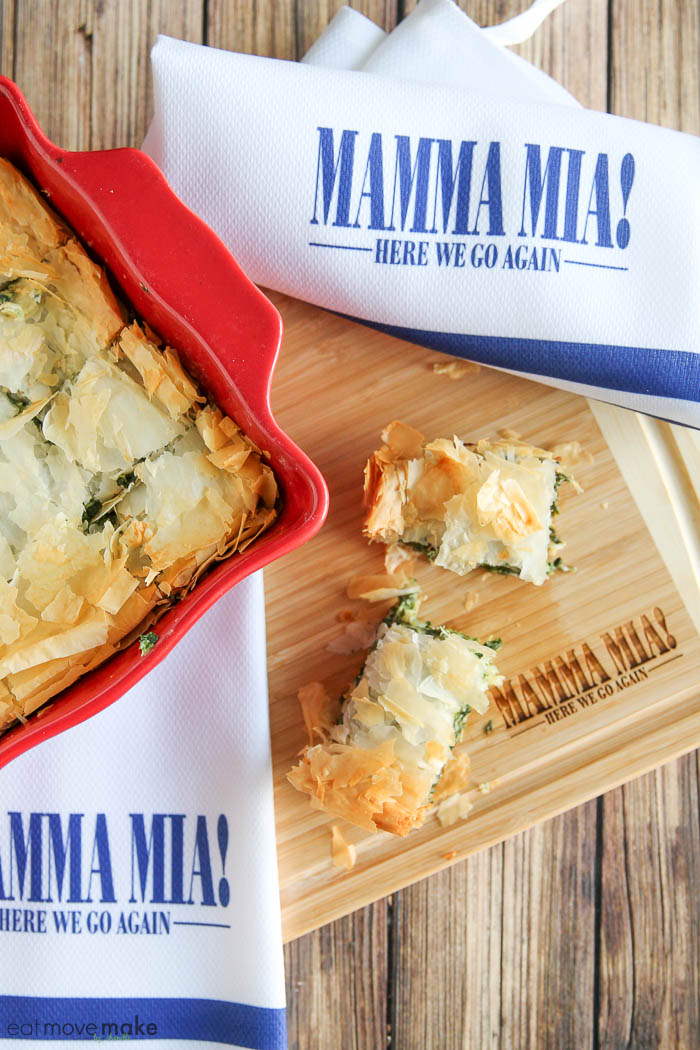 Take a look at the trailer and grab your calendar to pick a movie night.
Celebrate the Mamma Mia worldwide phenomenon and sing-along event of the year with more music and more moments when you own Mamma Mia! Here We Go Again Sing-Along Edition.
It's available now on Digital, and available on Blu-ray & DVD October 23rd.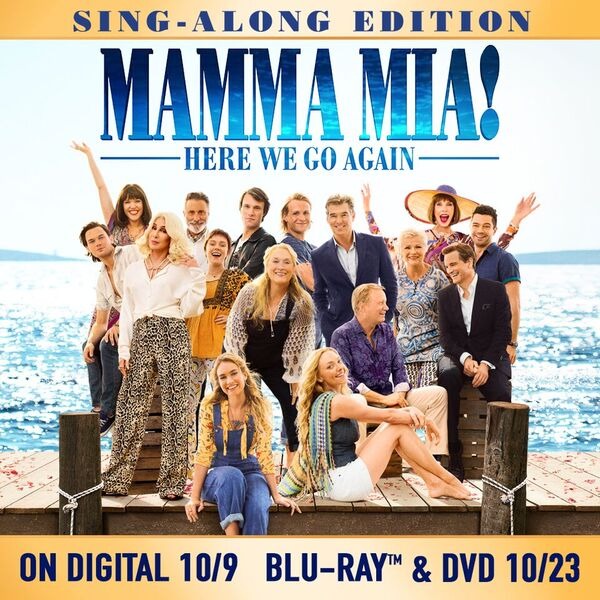 So you've got the date on your calendar now, right?
Because the sooner you're dancing along to ABBA and scenes like this, the better.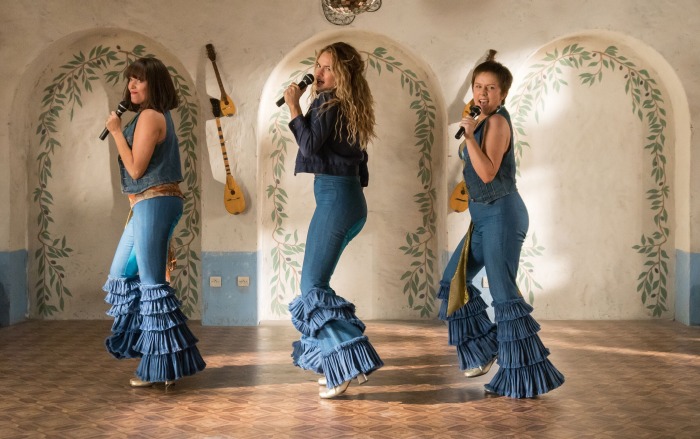 And of course, with the return of the original cast, the magic of the first movie repeats itself 10 years later!
For the perfect dinner and/or snack, be sure to make my Greek-inspired spinach pie for your movie night. By the way, I say Greek-inspired (rather than spanokopita) because I can't eat feta cheese, a key ingredient of spanokopita, so my recipe is made without feta cheese.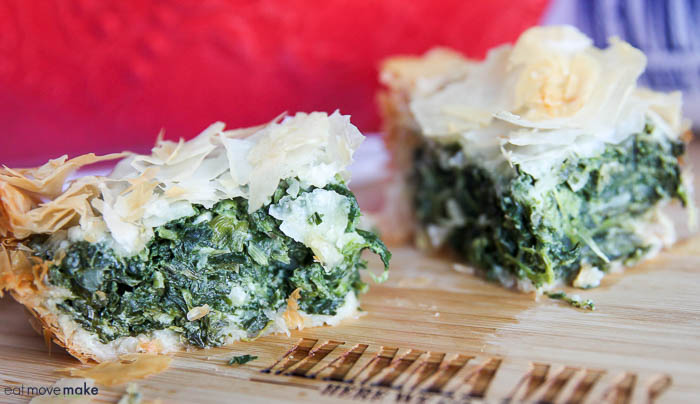 It's a bit of a twist! A delicious twist, I promise you.
Pin and share the recipe!
Greek-inspired Spinach Pie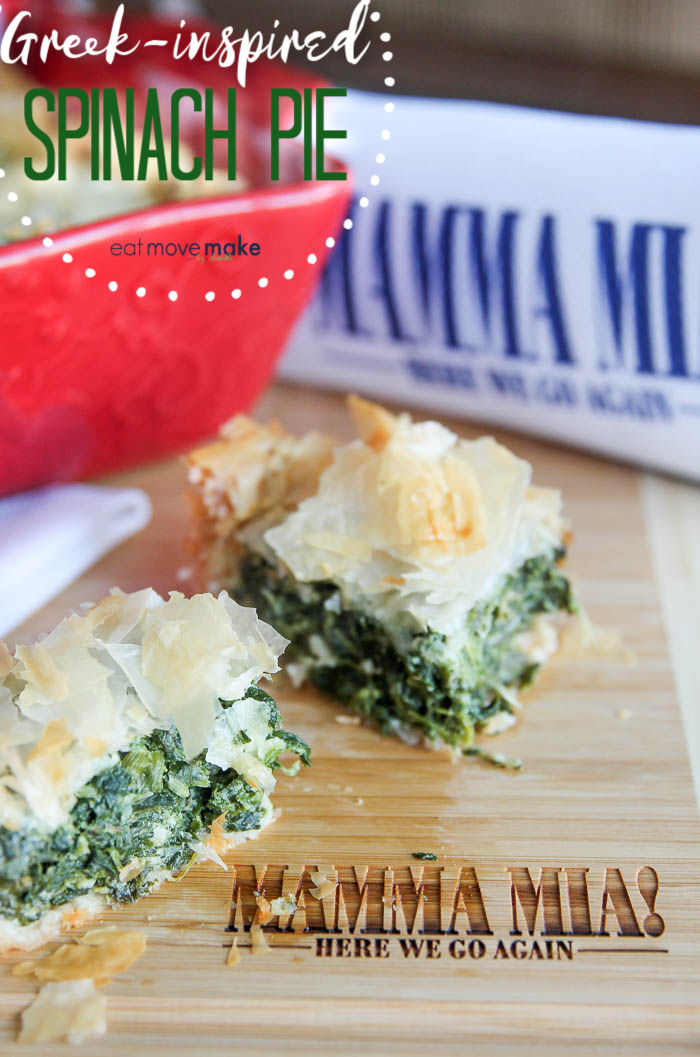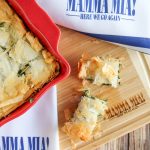 Mamma Mia Greek-Inspired Spinach Pie
This twist on spanokopita is made without feta cheese, but is equally delicious and satisfying.
Ingredients
3

tablespoons

olive oil

1/2

yellow onion, diced

1

bunch

green onions, chopped

1/2

cup

fresh parsley, chopped

3

15-ounce bags

frozen spinach, cooked and WELL drained

1/2

teaspoon

salt

1/2

teaspoon

freshly ground pepper

4

cloves

garlic, chopped

1/4

teaspoon

nutmeg

20

sheets

phyllo dough, thawed

1/4

cup

melted butter

2

eggs

lightly beaten

2

cups

cottage cheese

1/2

cup

shredded mozzarella cheese

1/2

cup

shredded Parmesan cheese

1/2

tablespoon

freshly squeezed lemon
Instructions
Heat olive oil in large skillet over medium heat. Saute onion, green onions and garlic until softened. Add parsley and spinach. Continue sauteeing about 2 minutes. Remove from heat; set aside to cool.

Preheat oven to 350 degrees. Lightly spray a 9 x 13-inch baking dish with cooking spray.

In medium bowl, mix together lightly beaten eggs, cottage cheese and mozzarella cheese. Fold in cooled spinach mixture.

Lay a sheet of phyllo dough in baking pan, brushing lightly with butter. Continue layering and buttering until you have 10 sheets in pan. Spread spinach mixture evenly over phyllo dough, then layer and butter another 10 phyllo dough sheets on top. Fold overhanging dough underneath.

Bake 45 minutes or until golden brown. Cut into squares; serve warm.
Make plans for a Mamma Mia night in with your friends and/or family soon. And bake up this Mamma Mia Greek-inspired spinach pie recipe to go along with it.
Get the digital version of Mamma Mia! Here We Go Again today!