The grilled Italian sausage sandwich makes a perfect sandwich. A perfect sandwich is different for everyone and may even change from day to day, but making the perfect sandwich is easy when you have the right kitchen gadgets and tools!
Grilled Italian Sausage Sandwich
Ingredients
Ground Italian sausage
Green bell pepper
Onion
Tomato
Barbecue Ranch dressing
Pepper jack cheese
Roll
Directions
1. Cut the tomato, onion and bell pepper into slices.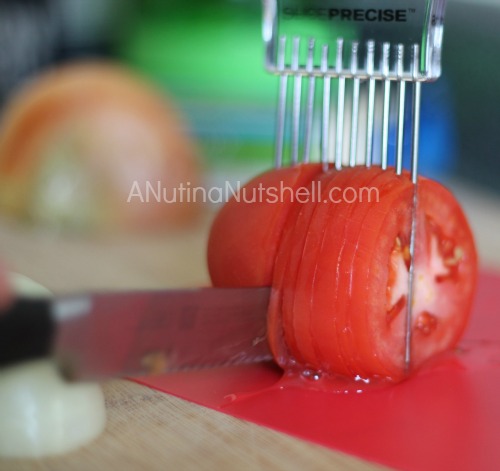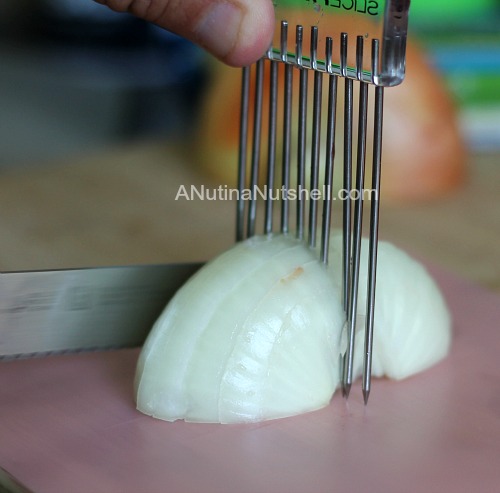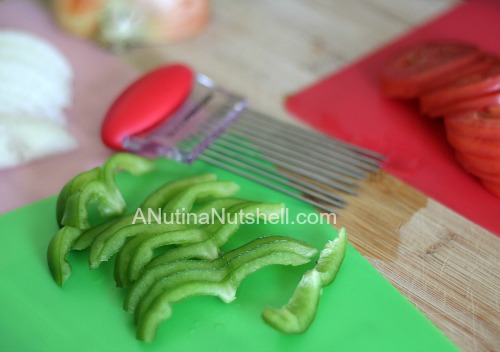 2. Make a burger-shaped patty with the Italian sausage; top with onions and bell peppers.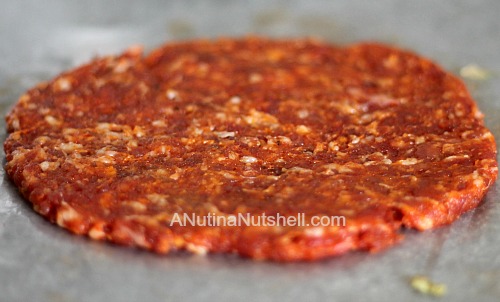 3. Place on pre-heated 350-degree indoor grill, and top with some onion and bell pepper slices.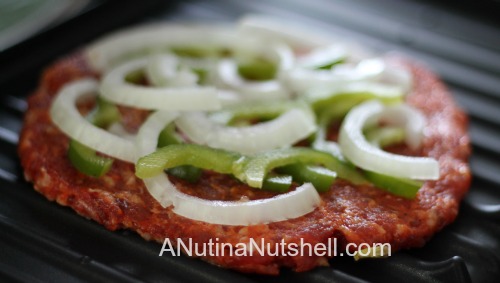 4. Cook with lid closed 5-7 minutes, or until it reaches desired doneness.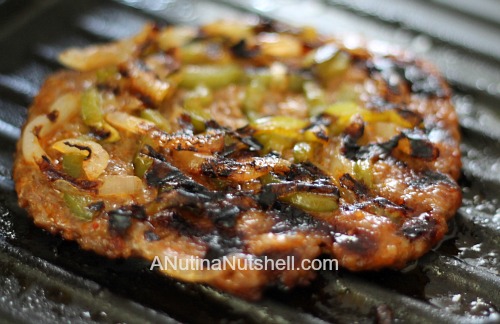 5. Open grill; add slices of pepper jack cheese and with lid open, leave on grill until cheese is melted. I used a classic cheese slicer ($5.99) to cut the cheese. <— (Sorry, couldn't resist.)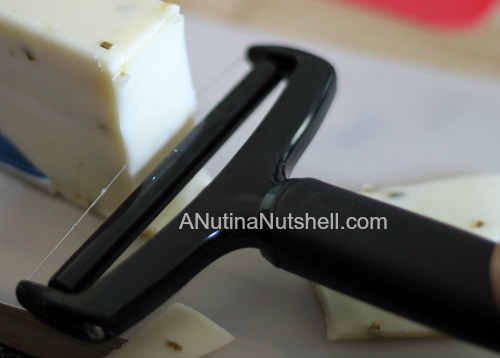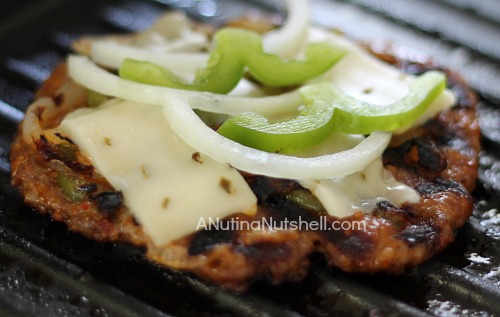 7. Place cooked sausage patty on roll or bun of choice. Top with additional onion, bell pepper and tomato slices. Drizzle on some barbecue ranch dressing and enjoy!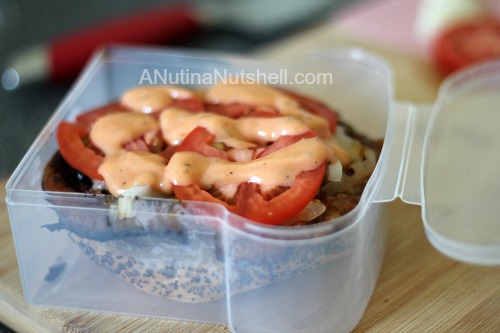 Or you could pack it in a sandwich keeper like I did, and bring it to the dude-boyfriend for lunch at work! Can you believe that monster fit in there?