This post brought to you by Gro-ables. All opinions are 100% mine.
In my continuing pursuit of a green thumb, I told you that I was going to try growing herbs indoors in pots using Groables, and I'm happy to say that I've kept my end of the deal. I really did it!
I chose three Gro-ables seed pods (new from Miracle-Gro) to start with for my indoor herb garden: basil, butterhead lettuce and dill. Why three? Because black thumbs don't change to green overnight, and a triple murder was as much murder as I was willing to risk committing.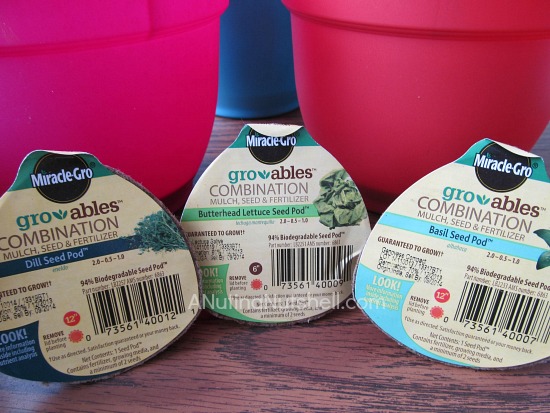 I filled my indoor herb garden containers with potting mix/soil and then they were ready for seeds. For the record, growing herbs indoors in pots is like a party when you have pretty colored pots.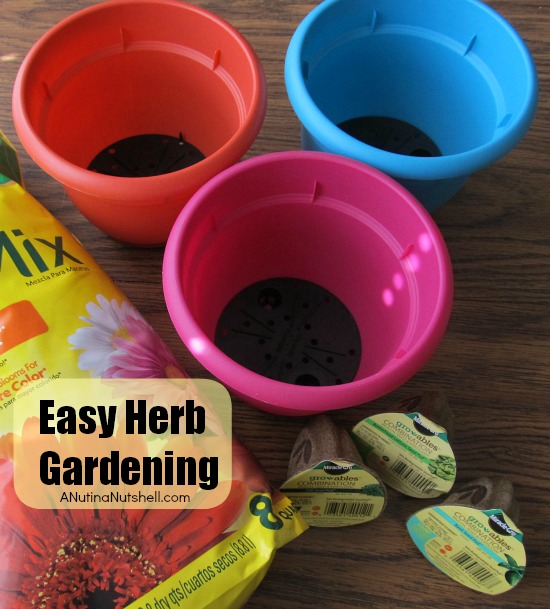 The beauty of growing herbs indoors (or outdoors) with Groables is that they're guaranteed to grow if you follow the directions.
And the directions are so simple. Just peel off the lid, and push the seed pod into the soil until the top of the pod is even with the soil.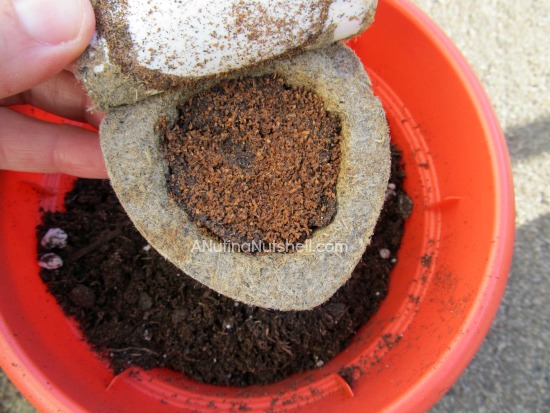 Then just water and wait!
Tip: Download the FREE Sprout it app. It gives specifics on the Groables you're planting, including when to plant, sun requirements, germination and harvest date predictions and watering reminders. I love it because it takes the guesswork out of gardening and growing my own food.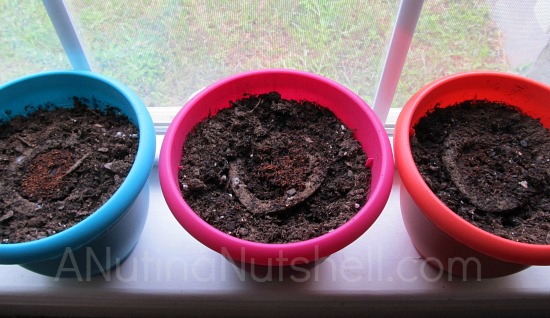 I've been following the Sprout it reminders like a good girl,  and look, I have babies!!!! I love my little babies! They're just itsy bitsy  whippersnappers right now, but probably not for long!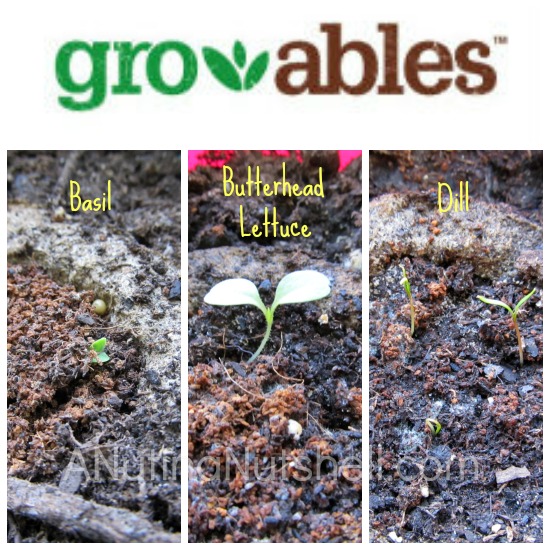 I'm so darn excited to be able to cook with my own homegrown herbs and veggies. I'm especially excited for the basil to GET ON MY PIZZA!!!!
Growing herbs indoors using Groables is the ideal way for people who are new to gardening to grow their own food, and at a price of $1.29 – $1.49 per seed pod (depending on market), it's a total win-win!

What kind of Groables seed pod would you be most interested in: herbs, veggies, flowers?  Would you start them indoors or outdoors?