This bit of baby fun is brought to you in partnership with Happy Family.
Babies are smart little stinkers. I remember when mine were still in high chairs and how they would watch me, study me and try to elicit reactions from me as they ate.
With my daughter, if I looked at her for more than a second after spooning in a mouthful of baby food, she'd blow it back out all raspberry-style.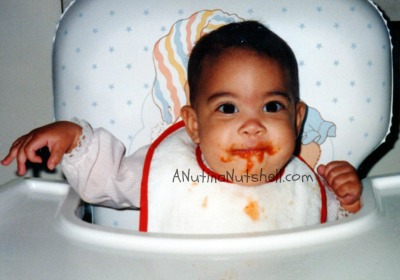 With my son, if he got any kind of inkling that I found him amusing, he'd put food on his head.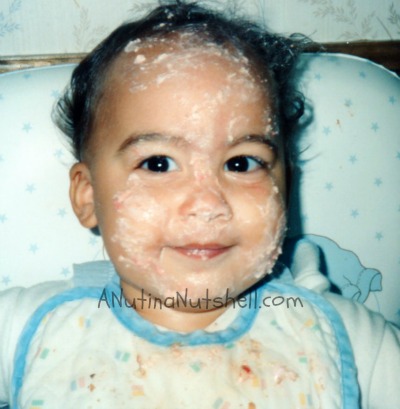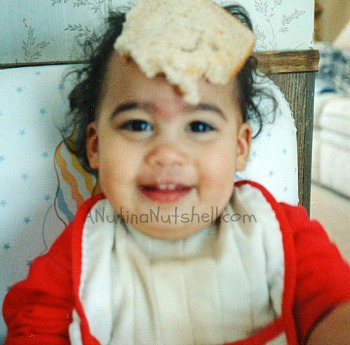 Those things would be perfect… if I were in the business of raising clowns.
It's all a challenge in the moment, but there's a heck of a lot of humor in it too.
That's why I've been getting such a kick out of how this improv troupe is acting out "Stories from the Bright Side" in Happy Family's new campaign. Happy Family is the first organic brand to offer a complete line of nutrient-rich foods for babies', toddlers', and kids' growing bodies; they're a super innovative company.
This reenactment of Jim Lin's baby story (Busy Dad Blog) is hilarious!!!!
Enjoy the Stories from the Bright Side because nothing is better than laughter to lift a mood and spread happiness!
You can watch more of these funny moments and even upload your own funny feeding story or video for others to see and laugh about on Happy Family's Facebook page.

-One lucky story will win a $20K award towards their child's college education! (Rules and regs on Facebook.)

Connect with Happy Family:
http://www.happyfamilybrands.com
http://www.facebook.com/HAPPYFAM
https://twitter.com/HAPPYsuperfoods
What kind of challenge did your kids put you through at feeding time?