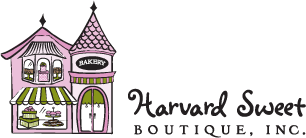 I'm not sure I've ever seen gourmet treats packaged in a more delightful way than those from Harvard Sweet Boutique. The whimsical and cheerfully designed gift boxes are nearly as wonderful as the baked goodies which fill the inside.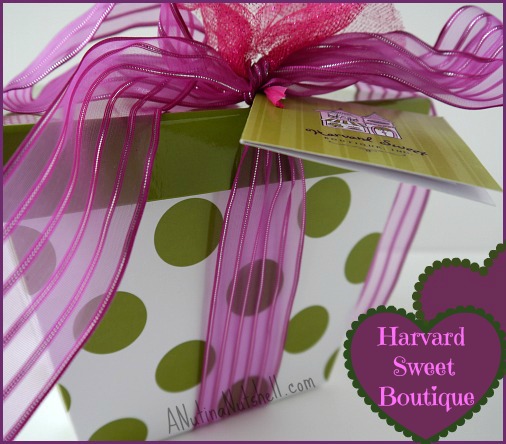 I was sent a sampling of yumminess recently and couldn't help but smile at the polka dot gift box! Each of the treats was individually sealed in biodegradable cellophane for freshness, and I had the hardest time deciding what to try first.
So I did a naughty thing… I put them all on a plate, opened every single one of them, and had a taste after taste after taste party.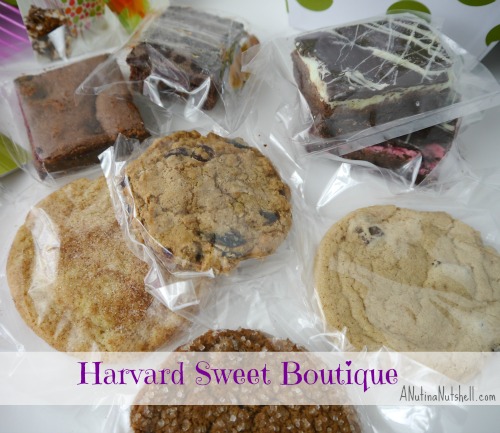 Gourmet Brownies
Decadent is the word for these rich, moist and oh, so chocolatey brownies filled with big chunks of semi-sweet chocolate (my favorite part). Made of dense, soft (not chewy) chocolate, layered with either raspberry buttercream, mint buttercream, or vanilla caramel and then topped with even more chocolate and a drizzled glaze.
Believe it or not, my favorite was actually the traditional chocolate fudge brownies. However, the mint was a very close second!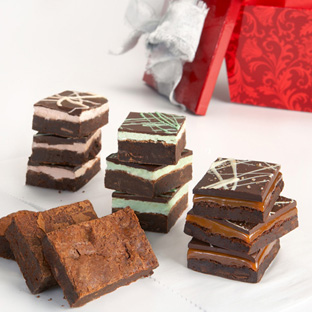 Gourmet Cookies
As much as I enjoyed the brownies, I enjoyed the cookies even more and other than sharing a bite to taste with my boyfriend, I got to eat each of my favorites by myself!
I was crazy about the Cinnamon-Sugar Snickerdoodles. Every time I tasted one of the other varieties, I kept coming back for another bite. Clear winner in my book.
The Ginger Molasses cookie was my next favorite with its wonderful rich flavor and sugar-sprinkled top.
I didn't like the Oatmeal Raisin cookie for some reason, but my boyfriend absolutely loved it. Go figure. He also hogged the Chocolate Chip Cookies so that I never even got a taste. Guess it was good…jerk.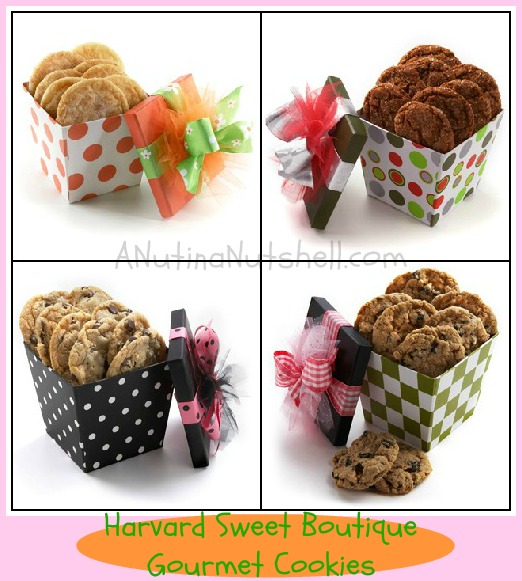 Harvard Sweet Boutique cookies are made without preservatives, trans fats, commercial oils, artificial flavors or color. I highly recommend trying them, especially those Cinnamon Sugar Snickerdoodles. Mmmmmmm.
Plus, they come in those adorable gift boxes! Visit Harvard Sweet Boutique!
I received a sampling of treats for review, and the opinions in this post are honest and my own.