This conversation about healthy Asian food was inspired by my constant traveling, post-trip exhaustion, never-ending to-do list and the desire to keep up the healthful lifestyle I began earlier this year. Thank you, Tai Pei Food for sponsoring this post.
As much as I love cooking, I can't bear the thought of doing it the day after I get home from a trip (I'd rather sleep) or the day before I leave for another trip (I'm a whirling dervish).
My family will often suggest Asian carry-out on days like these, and as long as I don't have to go get it, I give in sometimes. But it can be costly and takes forever, so it doesn't happen too often.
I'd rather spend less and wait less with Tai Pei's healthy Asian food. At home. In pajamas.
Ready in minutes, Tai Pei entrees have real ingredients that are healthy, filling and have no artificial flavors, additives, colors or preservatives.
The meals come packaged in perfectly steamable portions so everyone can satisfy individual cravings for their favorite vibrant and healthy Asian food, and it's ready in mere minutes.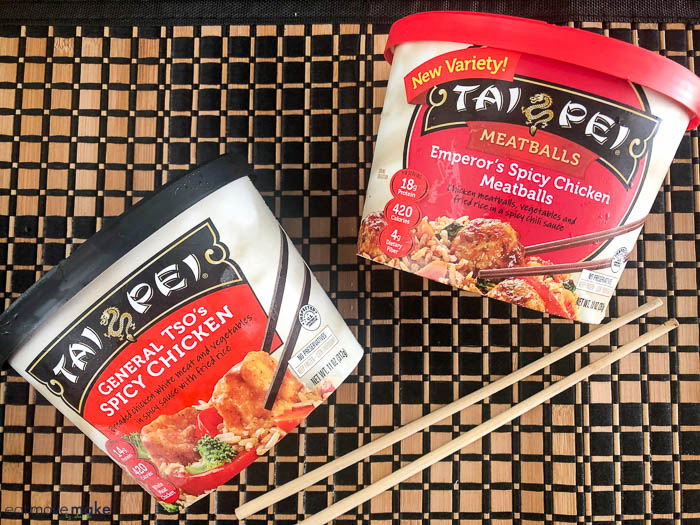 Since we're big fans of spicy food, we love General Tso's Spicy Chicken and Emperor's Spicy Chicken Meatballs. They've got a nice zing and the flavor-infused rice is so darn good!
But, the best part about Tai Pei is that my family is happy and eating well, and I barely have to lift a finger to get dinner on the table. So I can veg out, not stress out.  It's a delicious alternative to cooking that lets me enjoy that #FridayFeeling without guilt!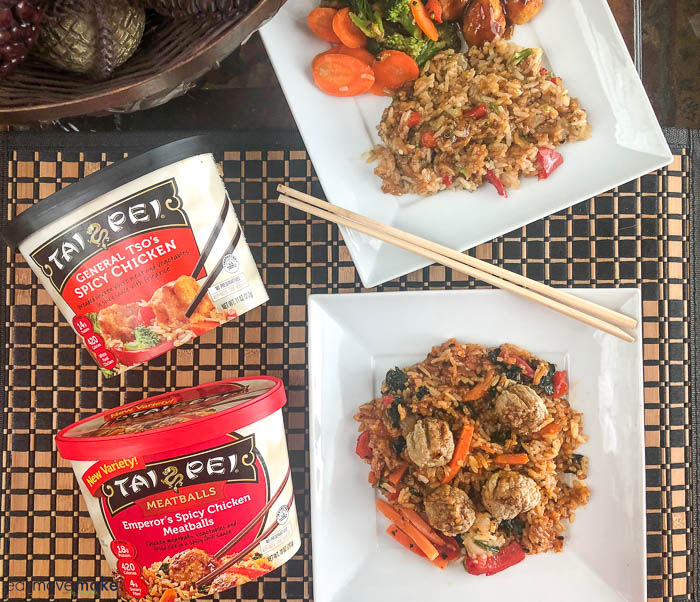 To learn more about Tai Pei entrees and where to buy them visit www.taipeifood.com/dragon or www.taipeifood.com/find-tai-pei