Snacks are one of the joys of life, wouldn't you say? My kids and I are snackers through and through! To go a day without at least one would be preposterous (unless you're my "three squares and three squares only" mom). There's no understanding that.
I like naughty things like nachos, ice cream and chocolate, my son likes candy, candy, candy and my daughter likes cheese puffs and gummy bears.
I asked my bestie what her 5 and 7-year old daughters love, and the answer was similar: cookies, chips and cupcakes.
Junk food is a nice treat now and then, however most of us know that we need to balance those favorites with healthier snack options, right?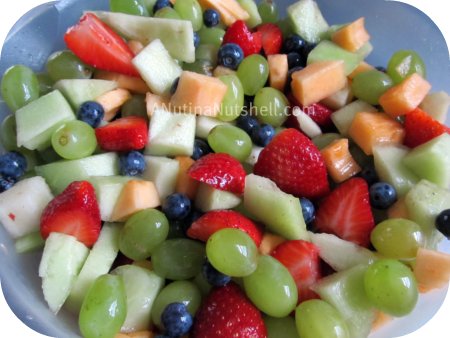 I love to serve fruit salad with meals, but after that, I portion it into kid-sized grab-and-go containers for snack time.  Veggies like carrots, celery and peppers work well too.
Another satisfying alternative to junk food is a hearty trail mix with nuts, dried fruits, popcorn and pretzels.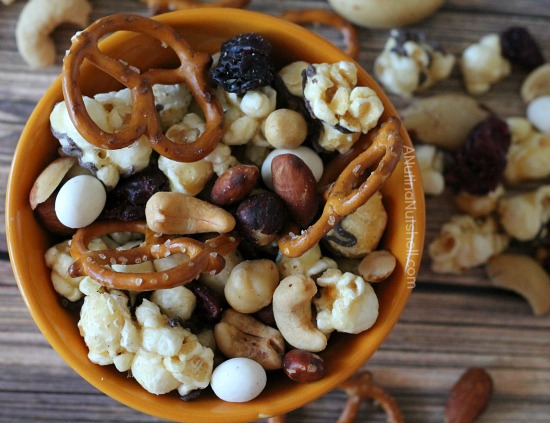 And don't forget Mott's Snack & Go!
Remember when I showed you some tasty snack ideas with applesauce? I told you to dip your potato chips in it! It's a sneaky way to add some nutrition and it tastes like a miracle.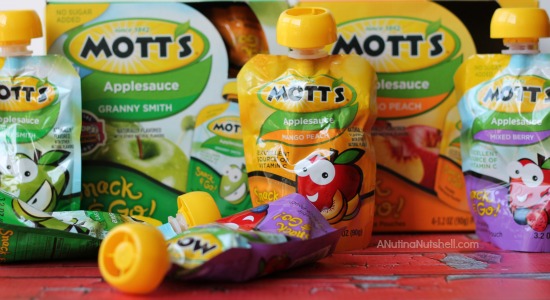 If you're at home, serve the applesauce in fun shaped containers like these heart silicone molds. Kids get a kick out of surprises like that!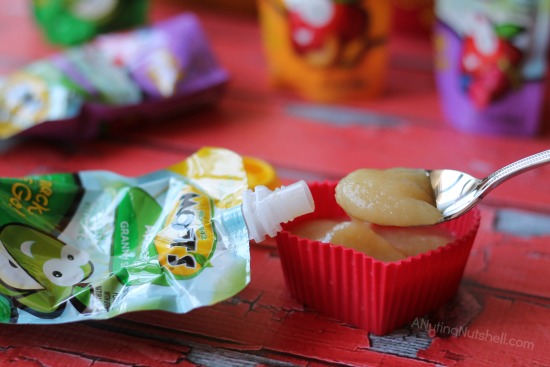 And for on the go, you can't beat the convenience. Toss them into a backpack and they're ready when you are!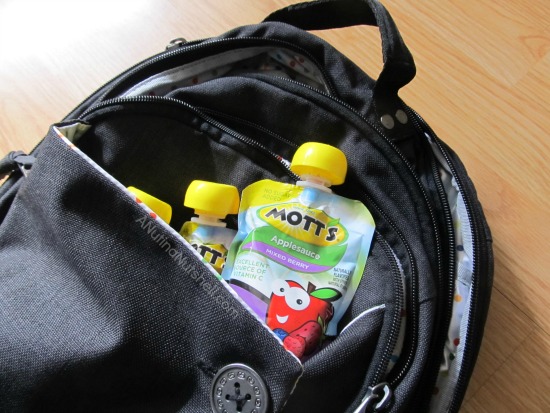 Mott's Snack & Go comes in a variety of flavors, including Mango Peach, Mixed Berry and Granny Smith!
Mott's® Snack & Go is the nutritious applesauce kids love in a squeezable pouch they can take with them wherever they go. Mott's is also the only applesauce brand with Box Tops for Education®, helping to support kids' schools.  Click here to download a buy one get one free Mott's® Snack & Go coupon.

What are your favorite healthy snack alternatives to junk food?
Compensation was provided by Mott's® via Glam Media. The opinions expressed herein are those of the author and are not indicative of the opinions or positions of Mott's®.