I'm partnering with Hershey's to share the news about Hershey's Spreads.
Remember when I showed you my Hershey's Spreads tasting kit? Well, I pretty much have chocolate on my face at all times now.
I started with tiny spoonfuls followed by giant spoonfuls, and then just dove in face first.
Must devour all the chocolate.
Eventually, I maintained my composure and decided to try pairing Hershey's Spreads with some salty snacks and treats.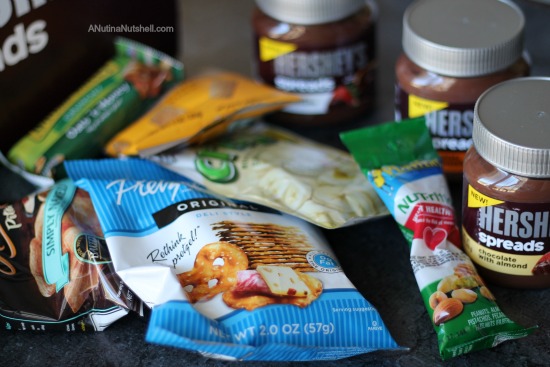 I lost track of which flavor I was trying on each snack, so I tried every spread on every snack.
I live a tough life.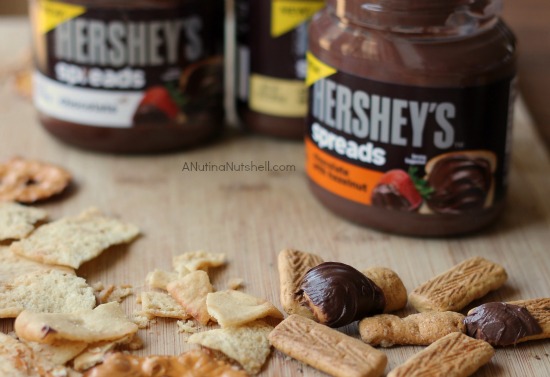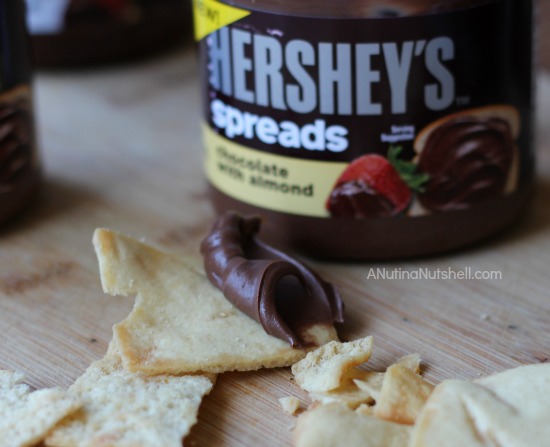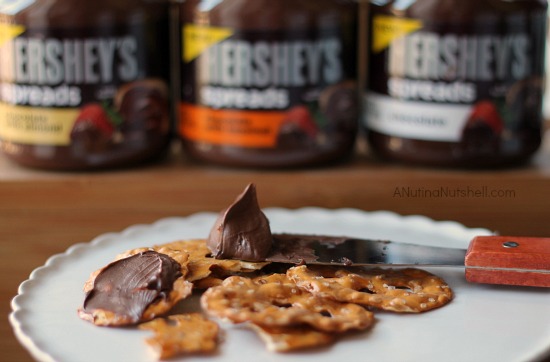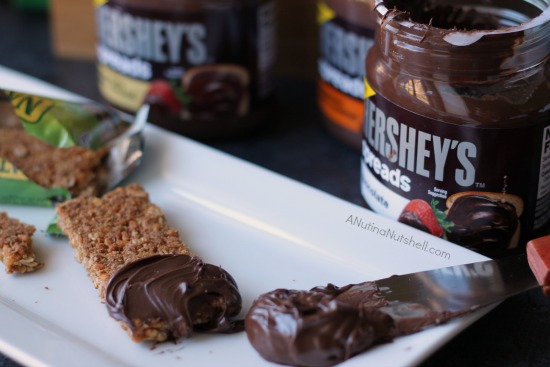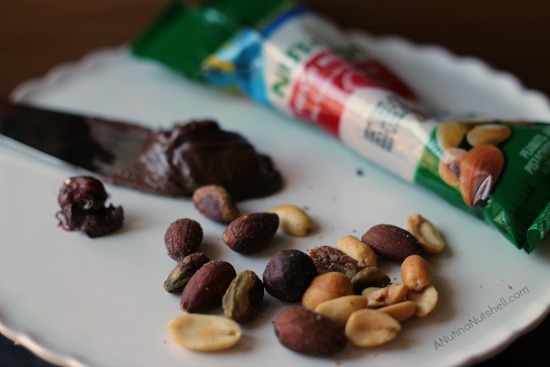 To sum it up, chocolate happened on pretzels, pita chips, granola bars, banana chips, mixed nuts, graham crackers and me.
Every creamy, lick-y, dippity-drop of chocolate had me rolling my eyes skyward and dancing in delight.
But then I got extra flippy!
I took a dish of peppermint ice cream, and topped it with a reasonably humongous scoop of chocolate spread.
Next day, chocolate hazelnut.
And next, chocolate with almond.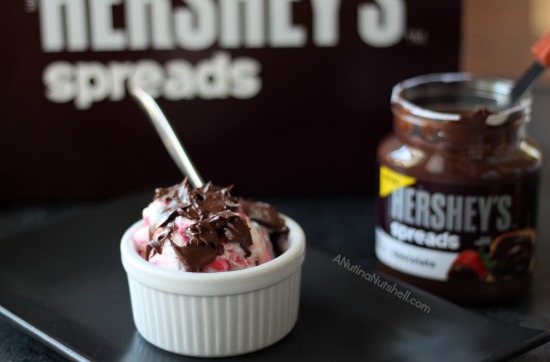 Hershey's Chocolate Spreads are thicker than regular ice cream toppings, but they stay soft and creamy even though the ice cream is cold.  Illegally delicious, I tell ya.
And I've been keepin' my ice cream, face and life chiz-ocolate ever since.
_______________
Now run, people, run to the store to get thyselves a jar, perhaps all three jars of Hershey's Spreads.  (Available in Chocolate, Chocolate with Hazelnut and Chocolate with Almond.)
Psssst, look for a Hershey's Spreads giveaway on my blog within the next day or so!
Which one of these delectable Hershey's Spreads flavors will you try first?