Expect a whirling dervish when playing with HEXBUG Warriors Battling Robots! They twirl, spin, shimmy and shake in a seemingly haphazard way.
And who doesn't love watching a couple of goofballs in motion?
Alright, alright. I'll take this seriously. Bring on the BATTLE!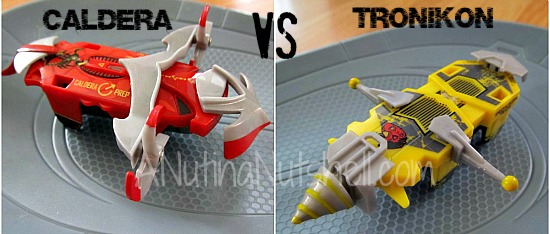 Two Modes of Play: Training Mode (for wussies) and Battle Mode (for rock stars).
Training Mode isn't really for wussies, ya know. It just means all "injuries" to the warriors toy won't decrease its health. It'll just keep on takin' the hits and giving 'em back!
In Battle Mode, they'll fight to the death! Hits will decrease health until eventually one of the warriors toys wins, and the other needs to be revived. (A simple push of the on button will revive its health for a rematch.)
They battle it out on this snap-together Battle Arena.

Incidentally, as you collect more HEXBUG robots (available individually and in sets), you can add more arena pieces and turn it into a stadium like this: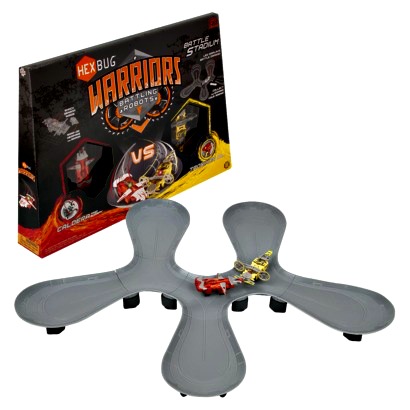 The micro robotic creatures are high tech fun in tiny packages. Powered by battery-operated motors, they move by nano vibration technology and each of the warriors toys has different weapons and armor which can be removed, mixed and matched. Plus the kinetic weapons really move!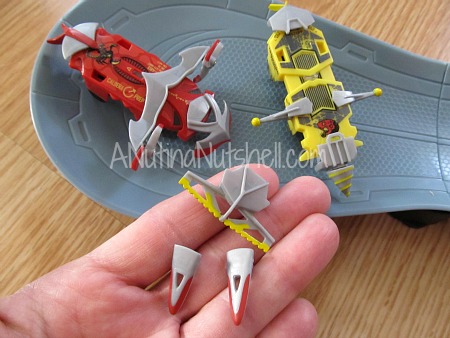 Who knew so much fun could be hiding inside such a small box?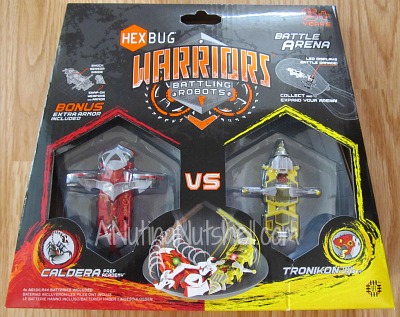 Review products were provided. All thoughts and opinions are my own.