I recently visited South Walton (near Destin) in the Florida Panhandle, and was absolutely blown away by the beauty of this 26-mile stretch of beach. I stayed as a complimentary guest of the Hilton Sandestin Beach Golf Resort & Spa, the largest and only full-service beach front hotel in South Walton.
Because I was so enchanted with this little piece of paradise on the Gulf of Mexico, I wanted to share the things I loved the most.
Hilton Sandestin Beach Golf Resort & Spa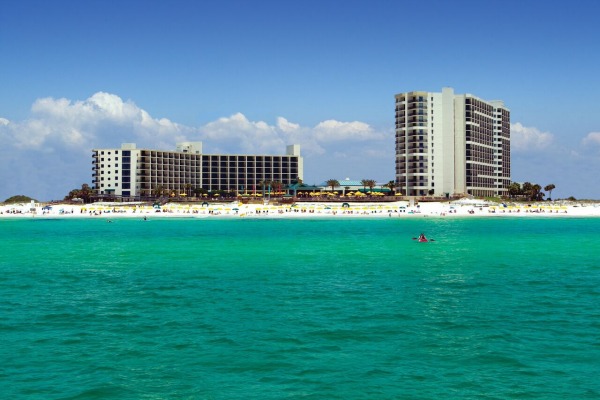 Sugar-white sandy beaches – Not only is the white sand powdery soft (it feels like baby powder), but it stays cool ALL the time. You can walk on the beach in the hottest part of the day with bare feet, and the sand will still feel cool. It's a beautiful thing!
Emerald waters – The gorgeous blue-green turquoise color of the sea is positively mesmerizing, and you simply won't be able to get enough of it. Absolutely stunning.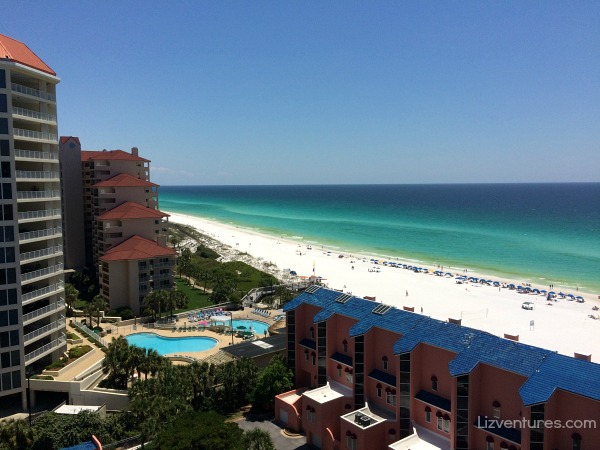 Renovations  – Having just completed over $30 million dollars in renovations, the resort has been dramatically enhanced and updated.  Arriving guests enjoy a sweeping view of the breathtakingly beautiful Emerald Coast immediately upon entering the newly transformed lobby. With luxurious and modern guest room refurbishings and redesigns of the restaurants, spa, pools, ballrooms, even hallways and elevators… the Hilton Sandestin Beach Golf Resort & Spa has ensured its status as the place to stay in South Walton.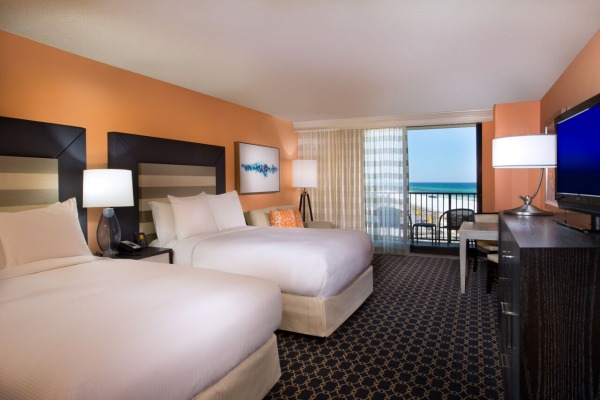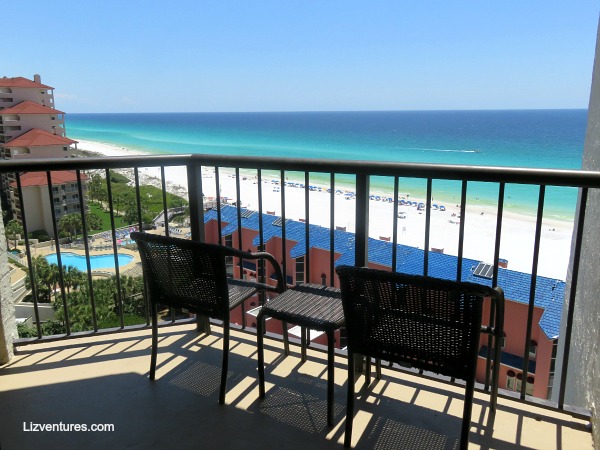 Pools – If you can tear yourself away from the ocean, there are two beautiful outdoor pools (heated October through March), one of which has a neighboring kiddie pool and jacuzzi. There's also a beautiful deck with a fire pit surrounding the pool area so when the sun sets, the magic doesn't have to end.
The Hilton Sandestin Beach Golf Resort & Spa also boasts the only indoor pool in South Walton.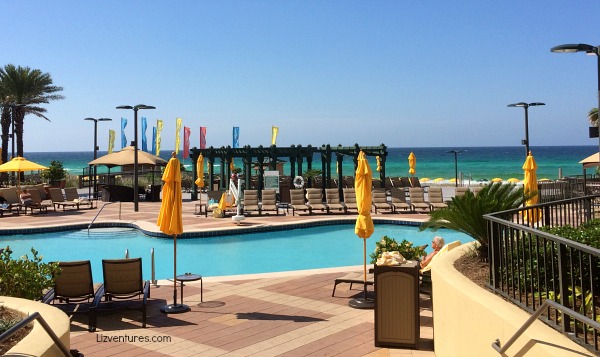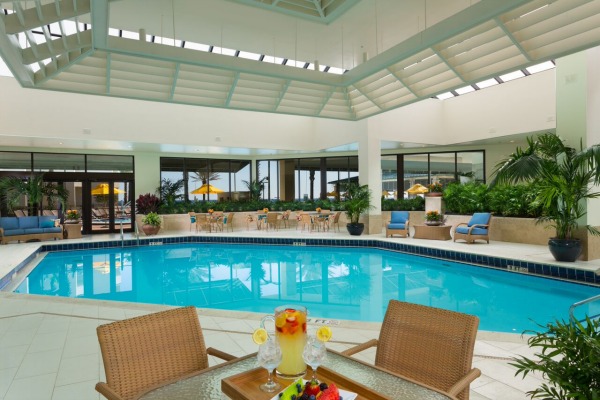 Good Eats – No matter what your appetite wants and when it strikes you, there's great food to enjoy right on-site including the AAA Four-Diamond restaurant, Seagars, which features prime steaks hand-selected by Chef Dan Vargo, fresh seafood and tableside Caesar, steak Diane and bananas foster. Also, don't miss the breakfast buffet at Sandcastles with incredibly delicious handmade pastries made daily, and enjoy some ice cream by the pool from Picnix.
Dining options: Seagars, Hadashi Sushi Bar, Barefoot's Beachside Bar & Grill, Sandcastles Bistro, Picnix Poolside Market, The Coffee Shop (with Starbucks), In-Room Dining
Tranquility – The remodeled and newly expanded Serenity by the sea Spa offers everything you could ever want for relaxation and overall tranquility. It even includes a full-service hair and nail salon, steam room, sauna, whirlpool and 24-hour fitness center.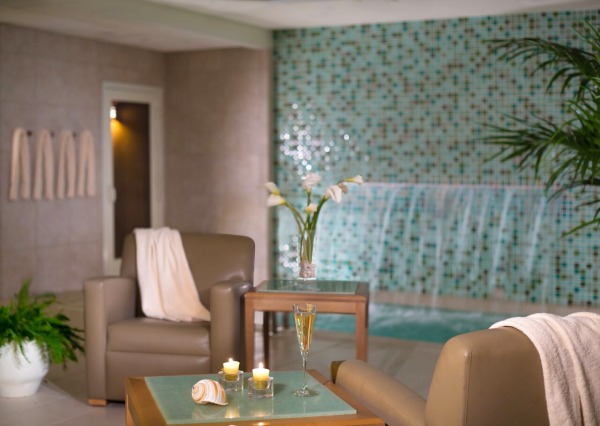 Environmental Efforts–
Sea Turtles – Because sea turtles lay eggs and nest in the same spot they themselves were hatched, these wonderful sea creatures regularly return to this stretch of beach, and great care is given to making sure they're protected. Each morning (starting May 1st), the beach is combed for nests, and they're marked so they remain undisturbed. In addition, since the turtles can't see light in the red spectrum, all beachfront properties use red lighting to avoid disturbing them.
Smart cars – Free valet parking is offered to smart car owners, and charging stations are readily available at the resort.
LEED lighting – The resort has changed to LED lights as par of the LEED lighting program, and continues to make "green" changes and improvements all the time.
Kids Krew – I didn't have children with me, so I didn't take advantage of the program, but it runs between 9am-1:30pm and 6-10pm daily and offers an ever-changing array of themed activities for kids. Parents can register their children up to an hour before programming starts, and all activities take place on the property. ( The staff is CPR-certified, but be aware that swimming is not part of the program.)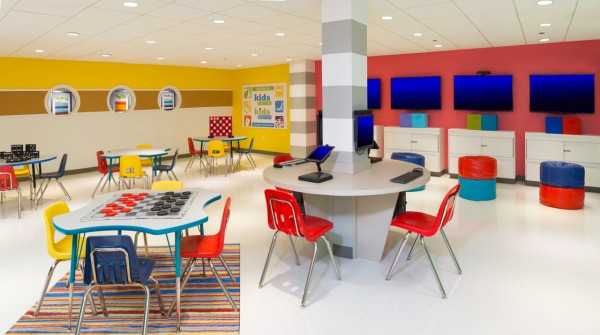 Fun in the Sun – There's no shortage of things to do as evidenced by the Hilton Sandestin Beach Golf Resort & Spa name! Paddle boarding, kayaking, bike rentals, golf courses, beach and pool chair set-ups, volleyball courts,  riding and walking trails and beach bonfires all await you and your family.
Location, location, location – South Walton is sandwiched perfectly in the midst of arts, culture, fishing villages, entertainment venues, shopping (including outlets!) and a happening culinary scene. There's something for everyone!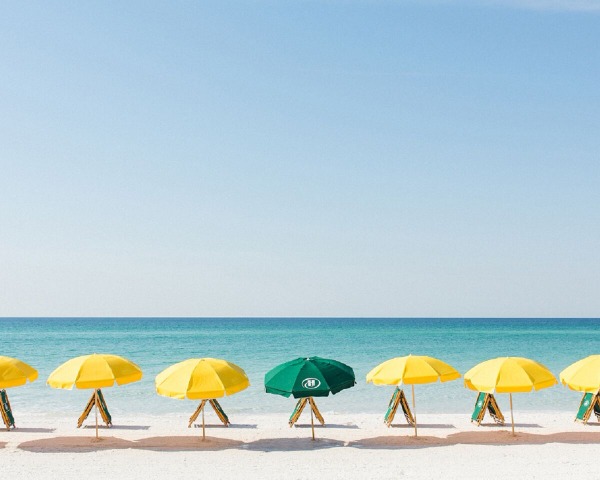 It's no wonder the Hilton Sandestin Beach Golf Resort & Spa has maintained its popularity for the last 30 years plus. It's the stuff vacations are made of.