A couple of weeks ago, I created a holiday recipe for Krusteaz as part of the Baker's Dozen. I started with a box of Krusteaz cookie mix and ended with a delicious Cherry Topped Cheesecake with Triple Chocolate Chunk Cookie Crust.
It's insanely delish!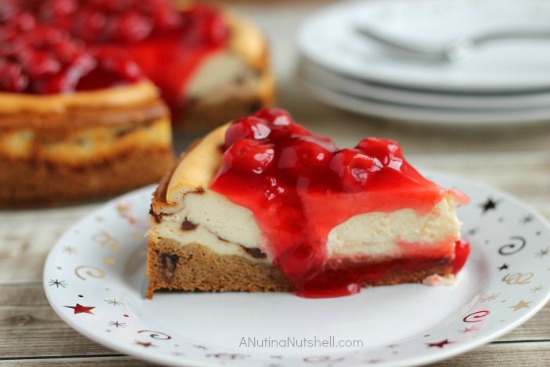 Well, I couldn't close out the year without showing you a collection of holiday recipes from all of the Krusteaz Baker's Dozen ambassadors.
You're in for a treat!
Love From the Oven, Christi Johnstone
Bake or Break, Jennifer McHenry
DoughMessTic, Susan Whetzel
What's Cookin' Chicago?, Joelen Tan
A Southern Grace, Grace Mannon
Made It. Ate It. Loved It., Scarlett Bendixen
Make Bake Celebrate, Toni Miller
A Nut in a Nutshell, Liz Mays
Lindsay Ann Bakes, Lindsay Ann
Jo-Lynne Shane, Jo-Lynne Shane
Bicultural Mama, Maria Adcock
Hostess with the Mostess, Jennifer Sbranti