Did you make a holiday toy wishlist as a child? It was a big event in my house! My siblings and I would each grab a sheet of notebook paper, a pencil and the toy catalogs my parents brought home. We would  lie on our bellies by the Christmas tree in the family room and look oh so carefully at each and every featured toy to see if it was something we wanted.
It was one of the most exciting parts of Christmas!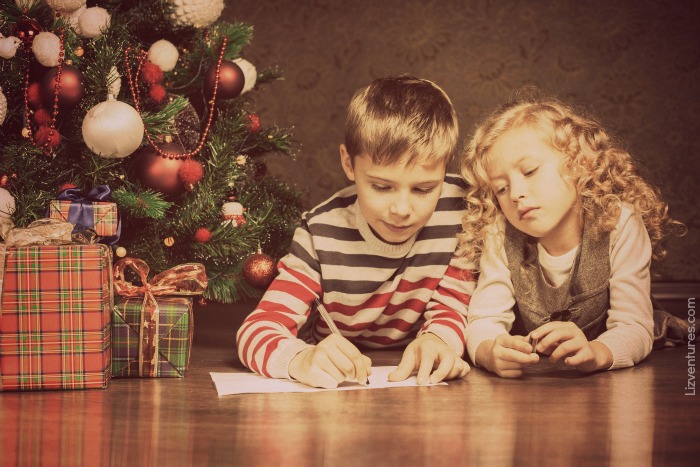 This is a sponsored post on behalf of the Role Mommy Writers Network and Kmart. All opinions are 100% my own.​​
Although we got some of our ideas from Saturday morning cartoons, the bulk of what we wanted came directly from the pages of the Christmas toy catalogs. The best, most popular toys of the holiday season were in there, and that's still true today.
Actually, it's even better now because stores know kids are toy experts, and they let them serve as toy testers to ensure their top picks are things kids really will love.  For Kmart's Fab 15, Kmart initiated its first-ever Kid Toy Advisory Board this year – a select group of kids of Kmart employees. You can't get more real than that, right?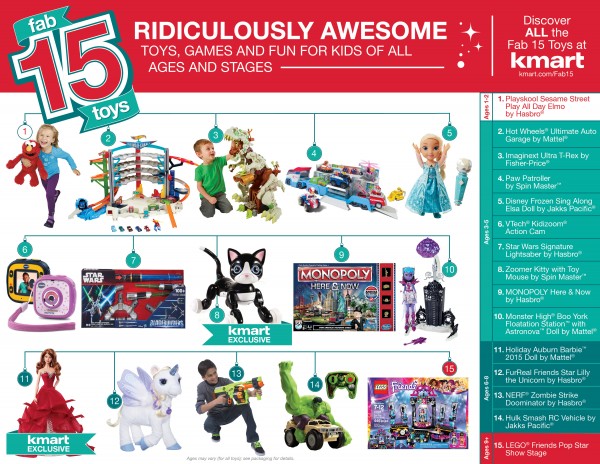 The Kmart Fab 15 includes awesome toys and games for kids of all ages and stages. The list which includes K-mart exclusives and hot brands like Disney's Frozen, Star Wars, LEGO®, Barbie™ and NERF,®  is curated based on industry trends, input from kids and their parents and of course, their 50 years of holiday toy experience.
Now that my own kids are grown, I don't have a clue what's hot, loved or cool anymore. I need holiday toy lists like this to make sure I'm buying gifts my nieces and nephews (and great nieces and nephews) will love.
I was debating about getting my great-nephew the All Day Elmo, and when I spotted it on the hot list, I knew my hunch was right.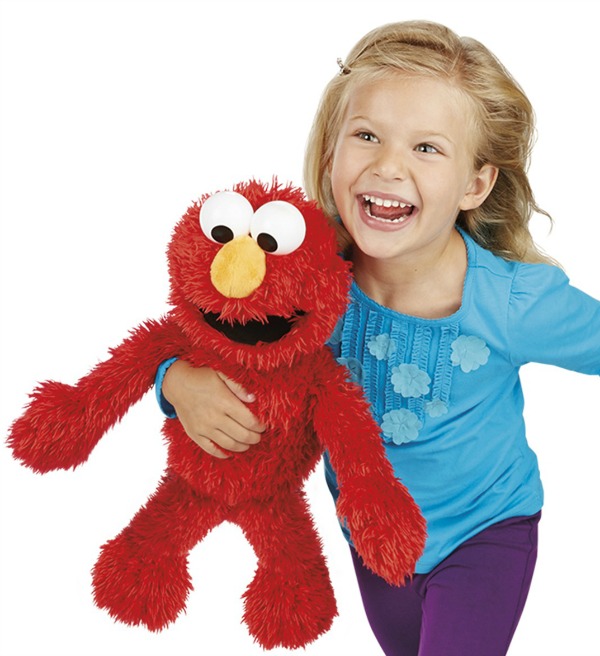 And my great-niece, who is always singing will absolutely love this Sing-a-long Elsa. I can't wait to see her in action.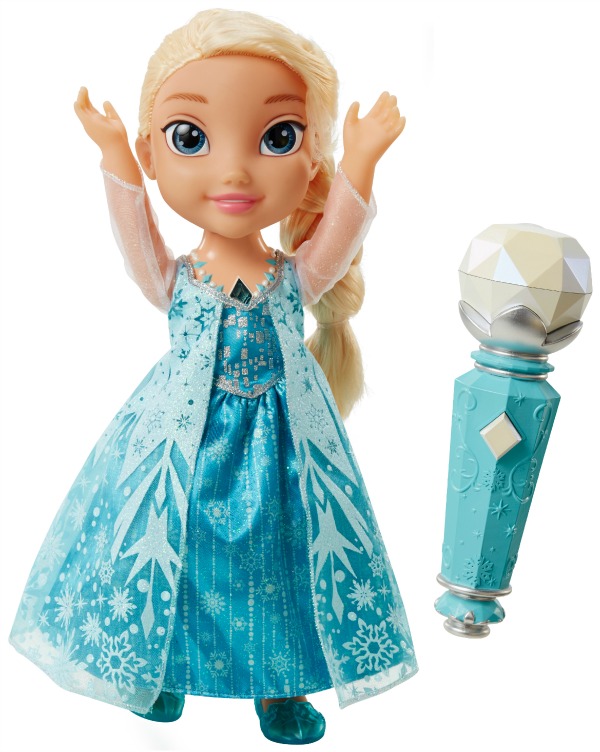 Check out Kmart.com/Toys where you can see and even order everything in the Fab 15 Toys list and 2015 Toybook. Also, make sure to enter to WIN all 15 of the toys on the list through the Shop Your Way sweepstakes.
Did you make a holiday toy wishlist when you were a child? Do your kids? What's your favorite toy from the Fab 15 Toy list?